Do you know that there are a lot of green flower varieties that can be grown easily in your home garden? Yes, green flowers, you heard it right. This article will feature some of the most beautiful green flower names with their description. Have a look!
Greenery is the most refreshing and prominent color of nature. Probably, you have seen green bushes, leaves, and shrubs, but not green flowers. You have every reason to be pleased with your garden's lush beauty. While colorful accents are always pleasant, your garden's lush vegetation is what makes it visually appealing. Consider planting green flowers if you want to boost your supply of greens in your gardens.
Green Flower Names and Their Description
Here are some of the best green flower names with their properties that will help you to choose the best one according to the region you reside. Have a look!
1. Bells of Ireland
Beautiful green flowers known as bells of Ireland bloom in long spires, with each flower resembling a bell. These are merely the calyces; the blossoms are still green. The actual blossoms, which appear as tiny, fragrant white flowers, are hidden behind the opulent green bells. They are lovely when dried and are excellent for cutting and bringing inside.
They are annual herbaceous plants that bloom from July to September. The calyces remain lovely for a long time before beginning to turn yellowish in the late summer. Additionally, before the seed emerges, they become papery.
If you fancy red colors, then you must check our article: 30 beautiful red flowers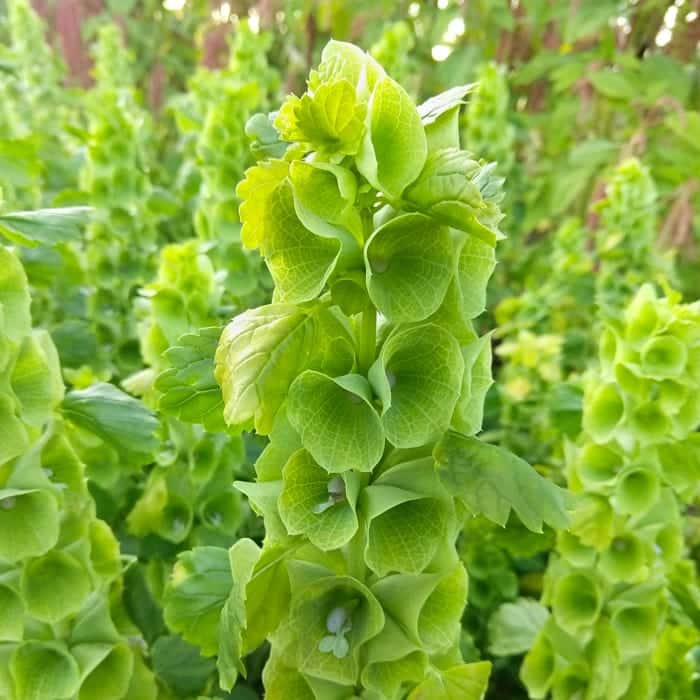 2. Calla Lilies
The exquisite, white blossoms of the fabled calla lily are its best-known feature. Red or, in rare circumstances, even black are options for them. The Calla Lily can also be seen in green, one of the more unique hues.
Calla lilies are much more closely linked to jack-in-the-pulpits than real lilies. They are curiously scientifically stemless and sprout directly from rhizomes! These blossoms are a choice for bridal bouquets because they are so often used cut.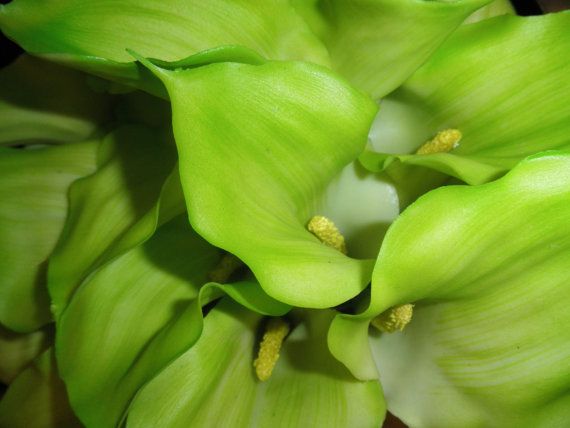 3. Carnation
Carnations are frequently used as fillers in bouquets with other flowers, but they can look stunning independently. Since light green carnations would be less inexpensive than other blooms, they are becoming more and more popular for occasions like spring weddings. There are perennial, biennial, and annual variants of this flower.
There are many other colors of carnation flowers too that you can check in our list of beautiful flowers with pictures.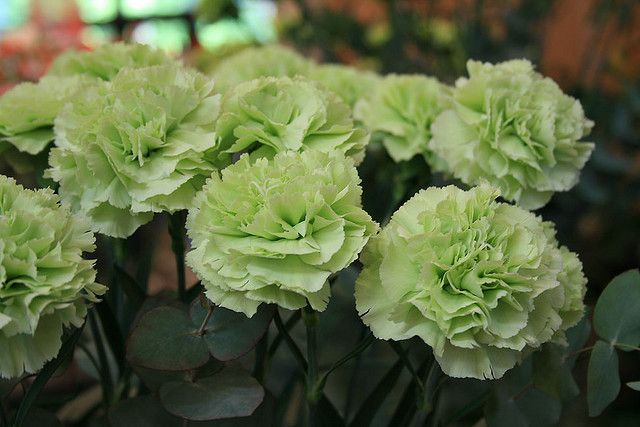 4. Cockscomb
The term "cockscomb" comes from the magnificent, vivid shrub that bears showy flowers that resemble a rooster's comb. Although they often come in red, they can also be found in green. They make a wonderful addition to the garden each year and will re-seed enough to survive long after the initial plants have died.
The morphology of cockscomb can be somewhat unpredictable. Some types barely reach heights of a few inches, while others reach heights of many feet.
Also Read: How to Grow and Care Creeping Phlox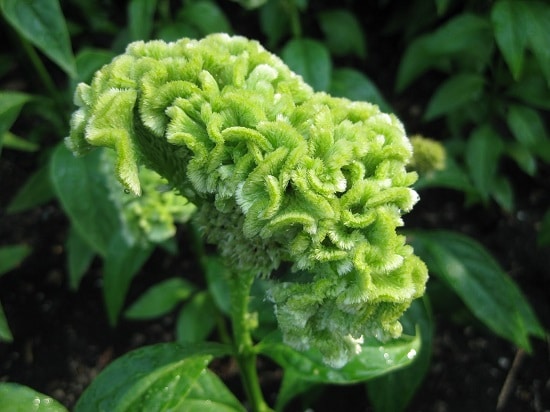 5. Dianthus
Dianthus of the "green ball" kind is a cheerful small plant that produces fluffy, emerald-green flowers that resemble pom poms. These are spherical and fluffy and will look fantastic in your garden. They develop from stiff stalks with glossy green leaves, are highly beautiful in most contexts, and grow from those stems.
These plants have a height of 10 to 14 inches and a spread of 8 to 12 inches. Give them a location in the gardens that receive a lot of sunshine because they like the sun's full rays.
Another plant that loves sunshine and grows beautiful flowers is the hibiscus. Check a few beautiful varieties of hibiscus flowers.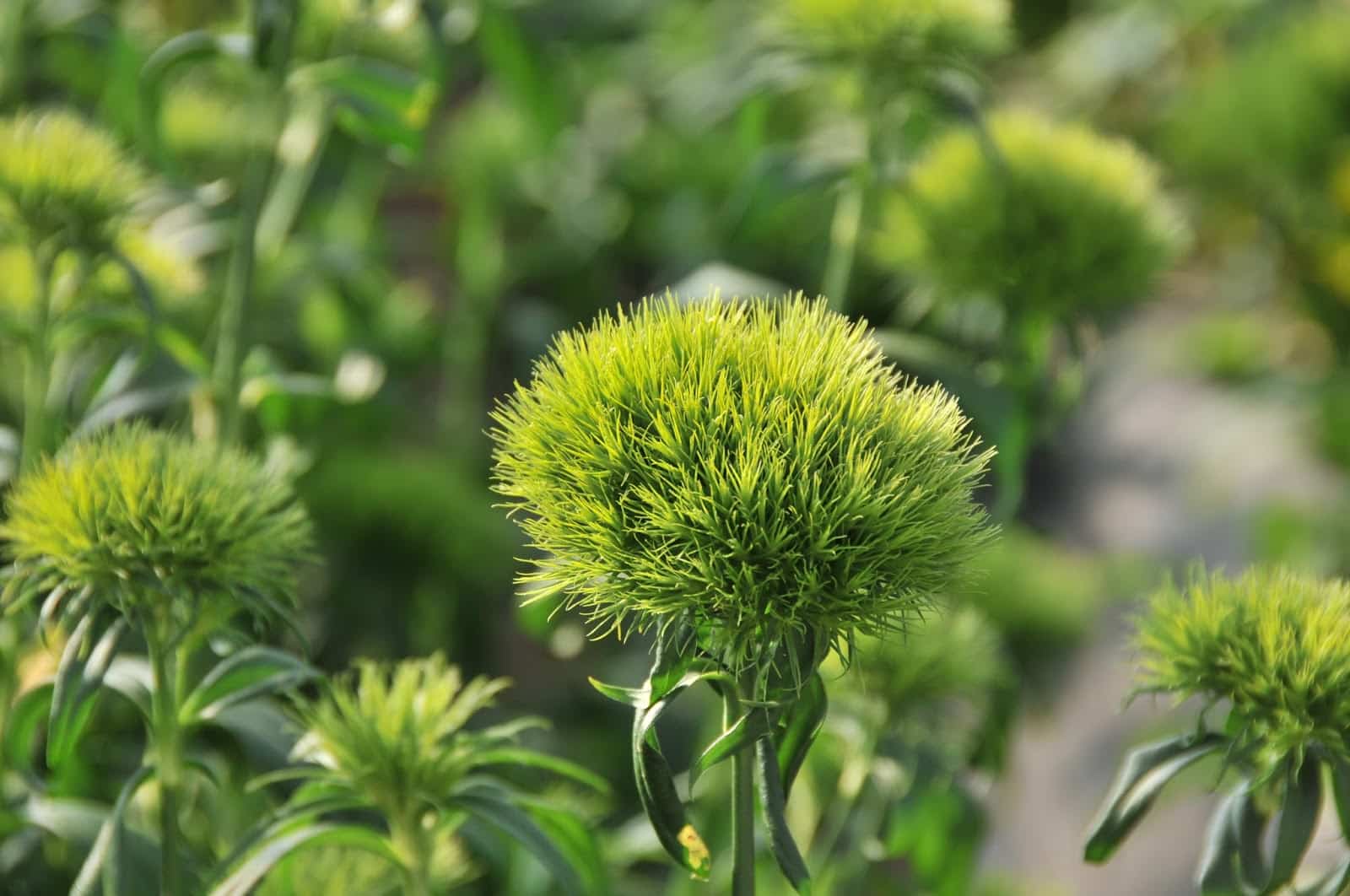 6. Chrysanthemum
Despite their history, where "chrysos" is the Greek word for "golden," chrysanthemums are widely available in various hues. They are undoubtedly a very well-liked flower, as is the occasionally-present green hue. Since they can bloom from September up to the first frost, they are a beloved flower for the fall.
Check that chrysanthemums are receiving enough sunlight to bloom to their utmost potential. Chrysanthemums prefer the full sun just like Phlox flowers plant.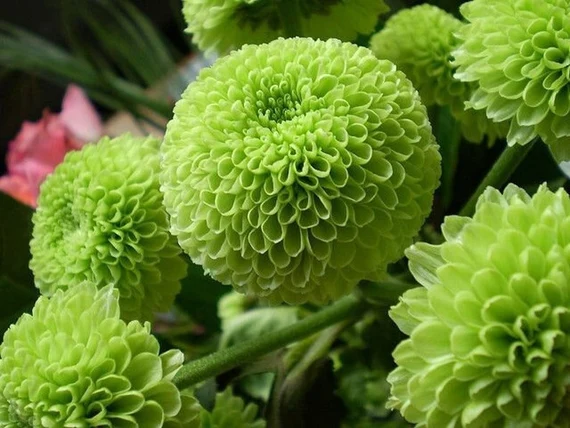 7. Dahlia
The dahlia comes in various colors, like many other flowers on the list; however, the green ones stand out the most. These lime-green blossoms, known as "genuine green goddesses," can grow as small as a few inches broad or as large as a dinner plate.
The summer months and early fall are often when these plants flower the most abundantly. Do not forget to check out our guide on how to grow and take care of dahlia plant.
Also Read: How to Plant, Grow and Care Poppies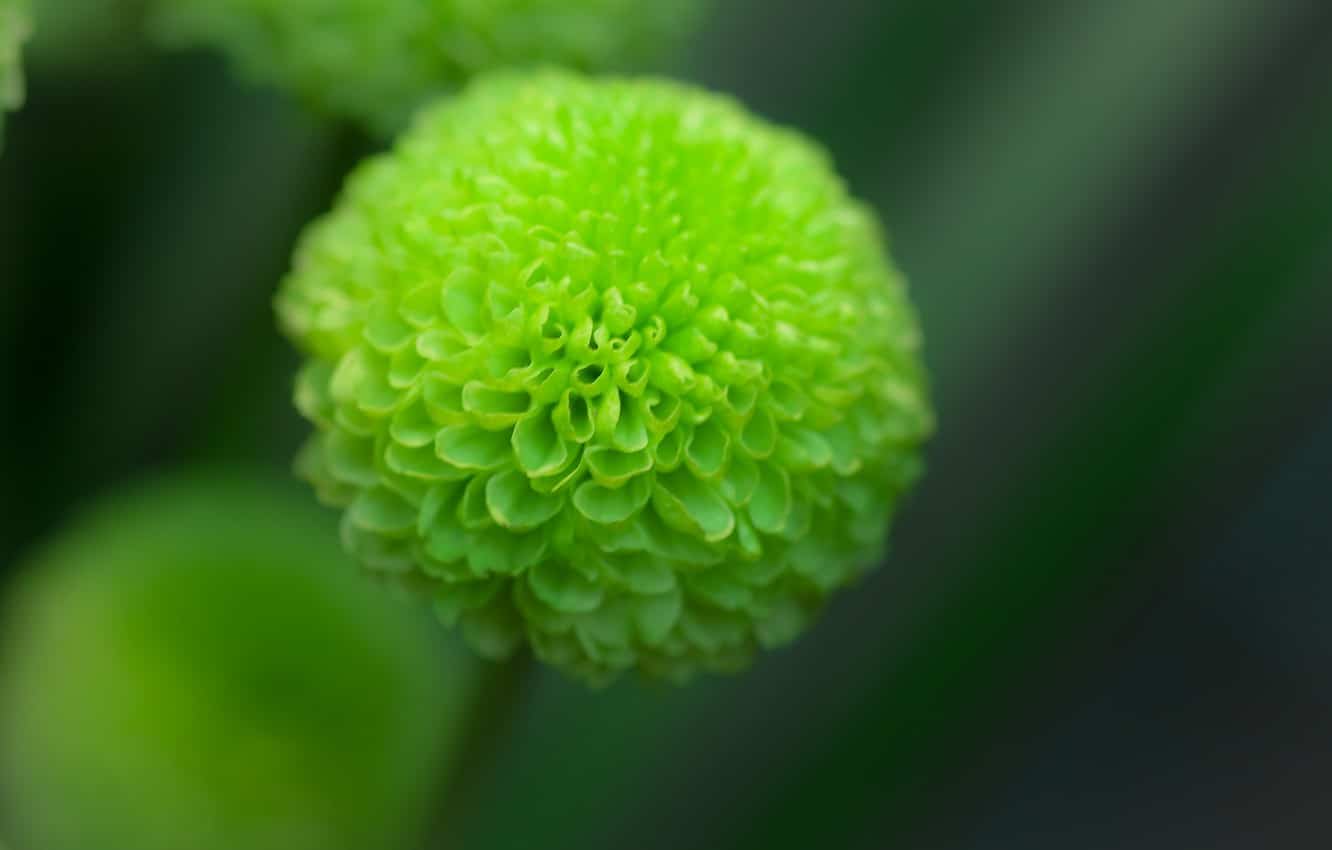 8. Gerbera Daisy
There are many flowers, but one of the cheeriest is the gerbera daisy. They feature ray-like petals that encircle a spherical center filled with small, either green or black blooms. They are ideal for cutting, but you can plant them in any part of the garden to make it more cheerful. To achieve the finest blooms, provide your gerberas with direct sunlight. They won't, however, take pleasure in settings that are too hot.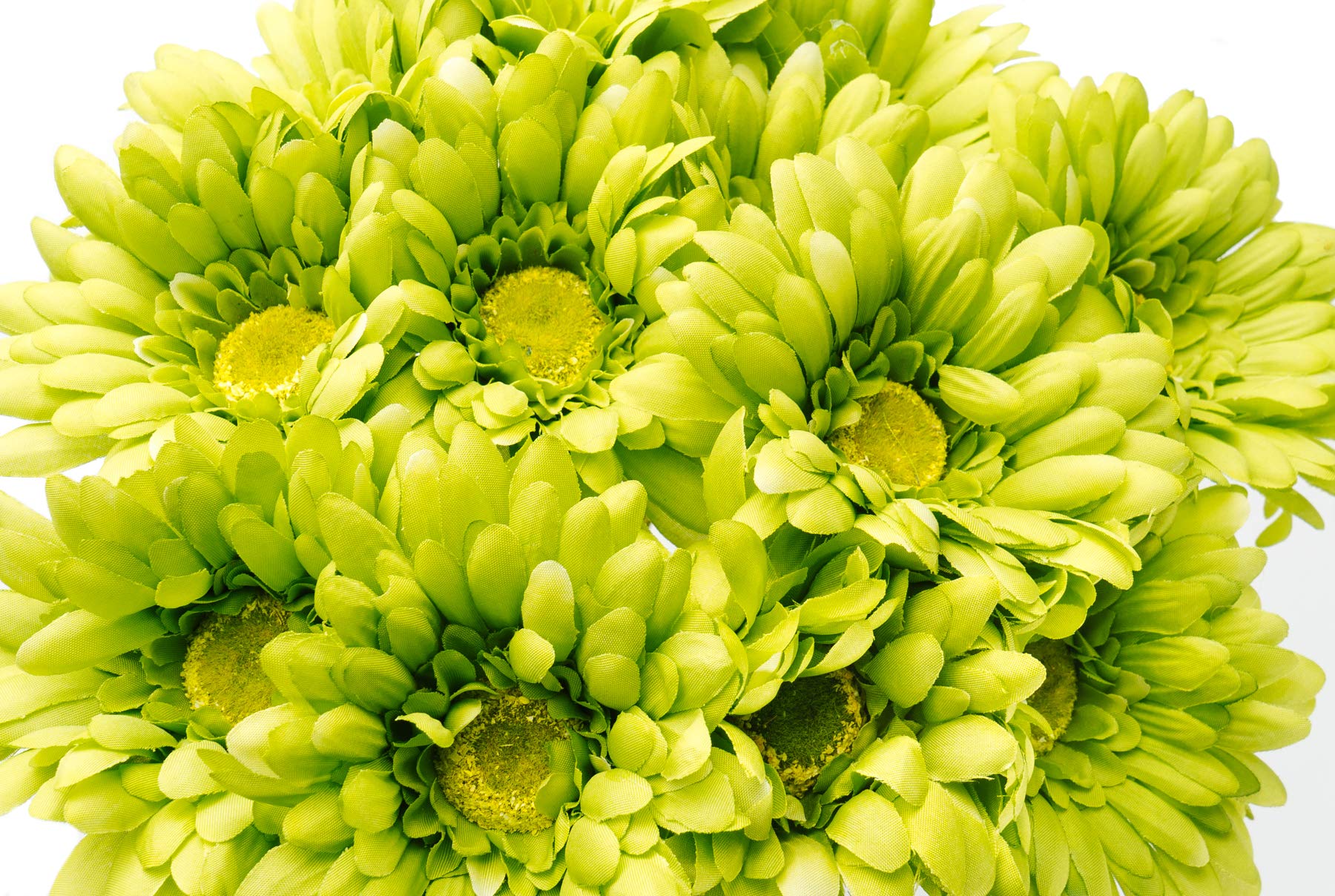 9. Cymbidium Orchids
Large flowers in cascades of various hues, including green, are formed by cymbidium orchids. Compared to most orchids, they can withstand cold temperatures a little better.
When properly cared for, the blossoms can live for 1-3 months. You can enjoy cymbidium orchids' blossoms for a long time because they bloom from mid-autumn to mid-spring.
Do read our guide on how to take care for orchids if you are planning to grow in your garden.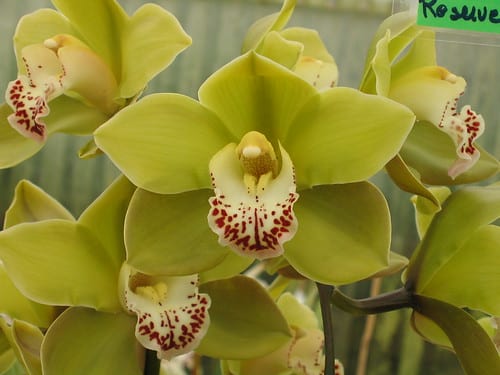 10. Gladiolus
Tall and flamboyant gladiolus blooms are a stunning addition to any garden. Gladioli also called "sword lilies," have stunning summer blooms. They have a vivid, electric green hue that can give any flower garden a burst of color.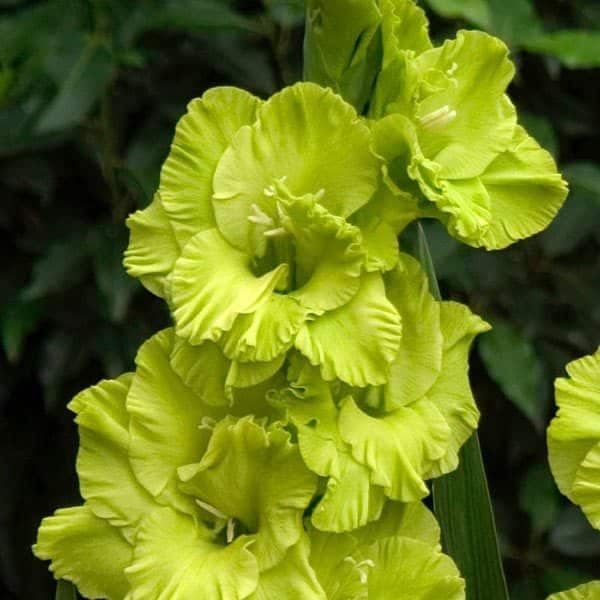 11. Hellebores
Lenten roses are another name for hellebores. Because their flowers develop downward, they are low-maintenance flowers that can look spectacular when cut off and arranged to hover in bowls of water.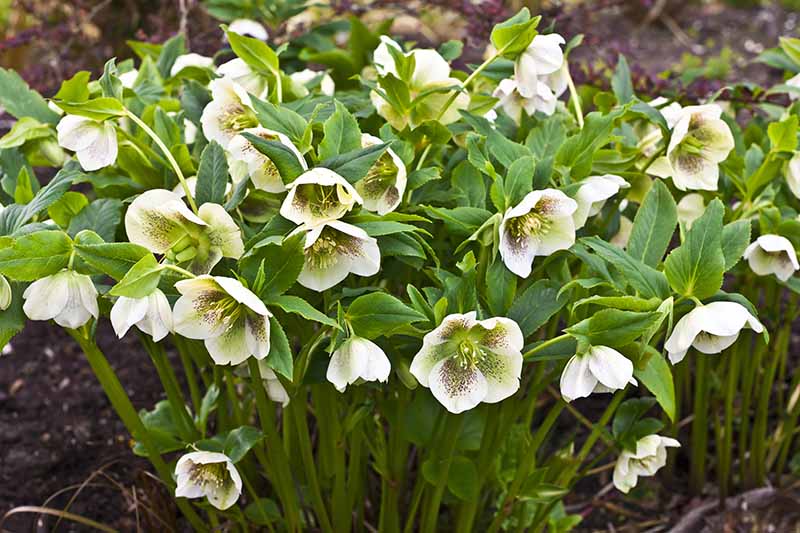 12. Flower Tobacco
True tobacco's descendant, flowering tobacco, is cultivated for its fragrant blooms, which have a pleasant scent. They can bloom lovely green flowers. Thanks to their rustic appearance, they are a wonderful complement to cottage gardens. Blooming tobacco can be found in various heights, from little varieties that are good for pots to larger varieties that may reach heights of up to 15 feet and are best staked toward the back of the yard.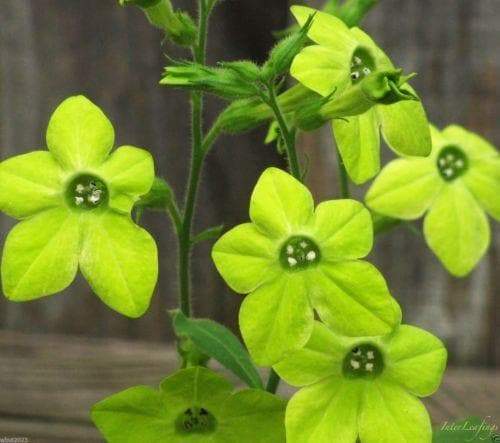 13. Lady's Mantle
Lady's Mantle is a modest grower working as a border plant. It has tiny clustering of blossoms, and when several other plants grow alongside it, it looks its finest.
Also Read: How to Plant, Grow and Care Azalea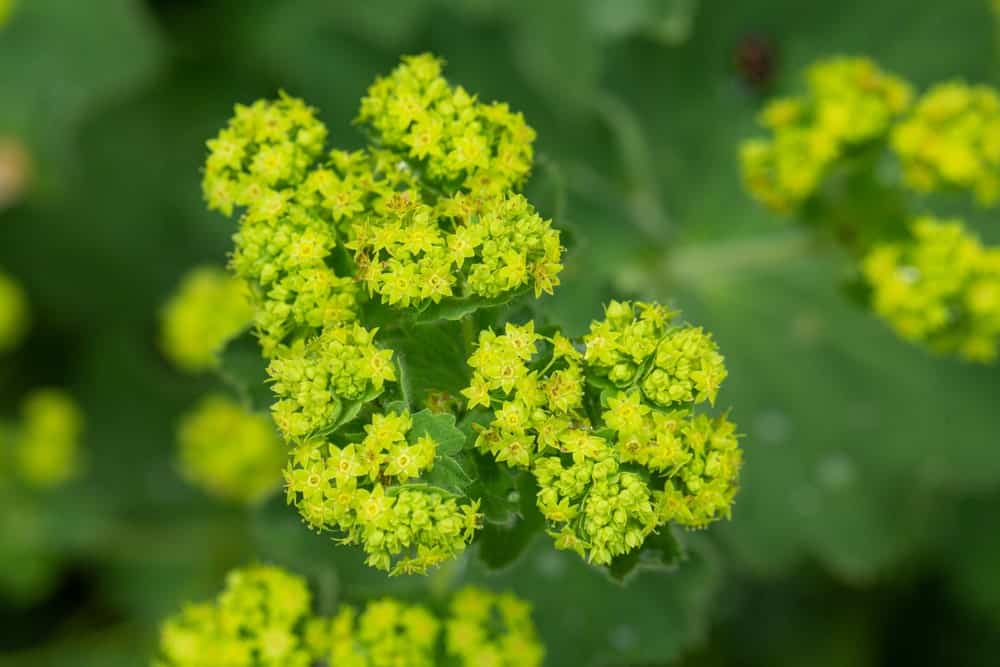 14. Mediterranean Spurge
The Mediterranean spurge is a fantastic addition to every garden that needs a little more vegetation. This minimal maintenance perennial shrub with clusters of vivid neon green blossoms at the top and darkish green leaves on the underside.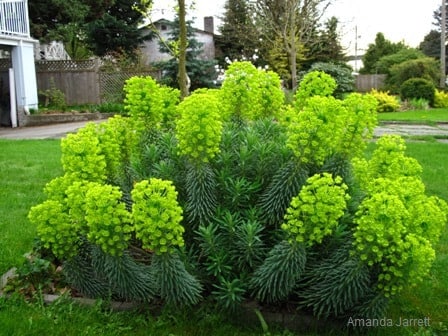 15. Tropical Lady's Slipper Orchid
These orchids with unusual names are so named because their blooms resemble slippers. The plant is a great option for beginning gardeners because it's simple to cultivate, gorgeous, and needs little upkeep. The blossoms themselves are substantial and persist for a long time.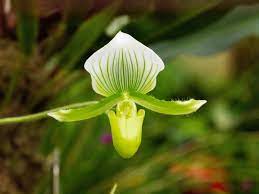 16. Hydrangeas
Among garden plants, hydrangeas are some of the most widely grown. They grow into lovely shrubs and hedges. Their little blossoms develop in pom-pom-like clusters that eventually combine to form a single, enormous flower.
Although a single stalk of hydrangeas is just as lovely, bouquets of multiple flowers are the finest way to enjoy them. Light tones of green are one of the many colors these blooms come in.
Have a look to our guide featuring all the tips that will help you to grow hydrangeas in your home garden.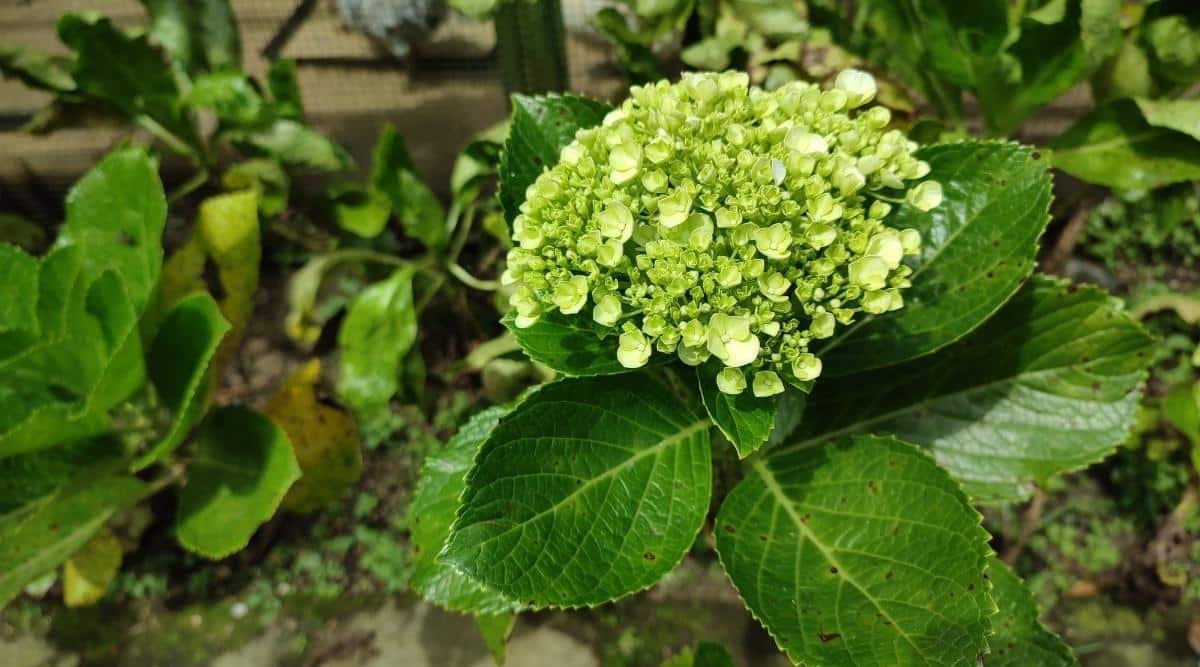 17. Zinnia
Bright, dazzling blossoms on zinnia plants are popular for their beauty. They are also pretty spectacular in lime green; they look great. These plants require little upkeep and can withstand dry regions and drought.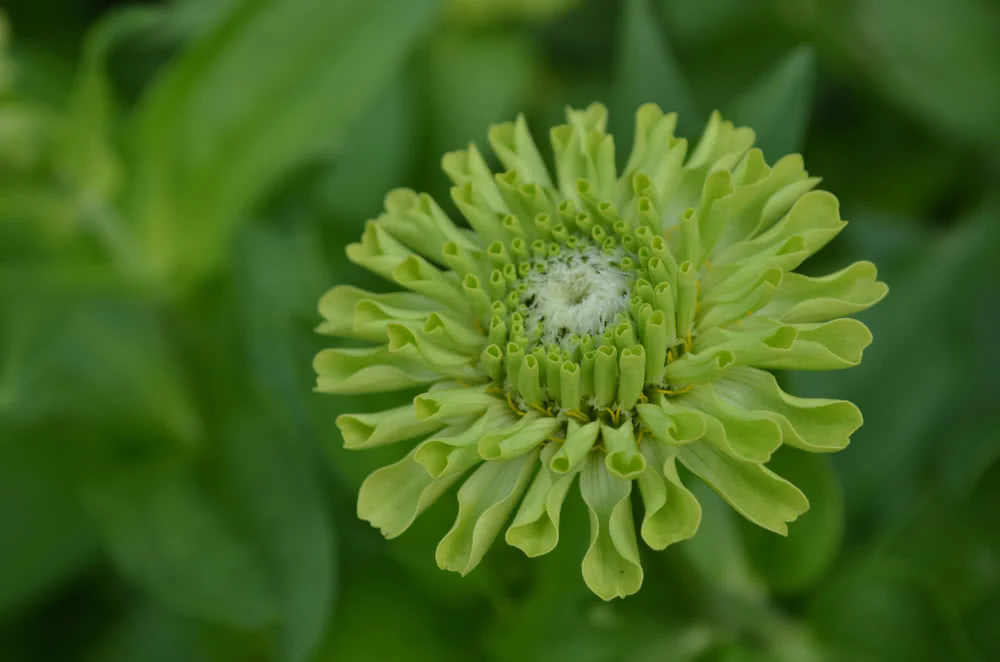 18. Ranunculus
Because of how their petals fall, roses and ranunculus are frequently compared. The celery-green hue is one of the most stunning of the many colors that these plants come in.
Also Read: How to Plant, Grow and Care Azalea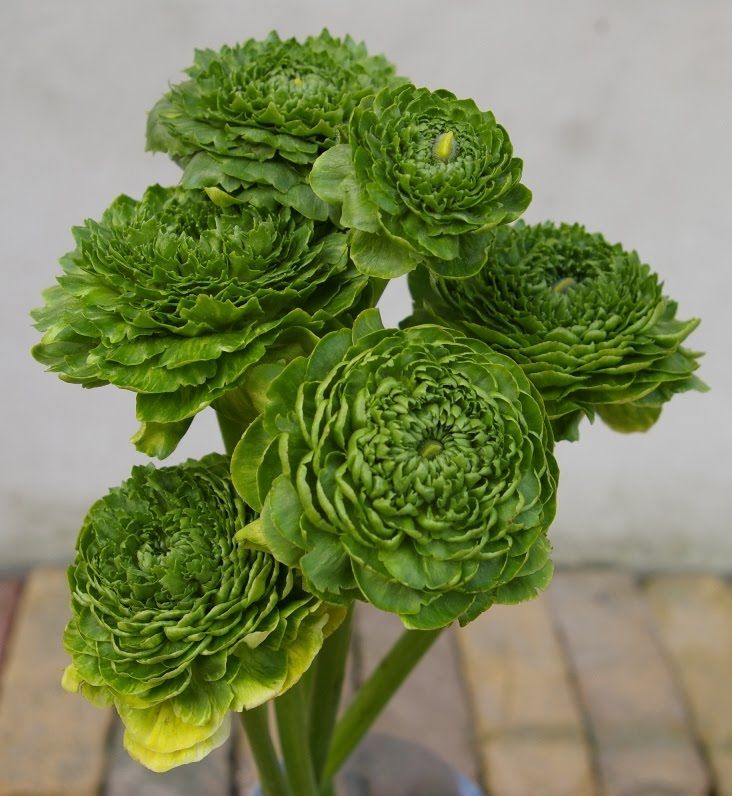 19. Tulip
Tulips are among the most well-liked flowers in the entire globe and are highly regarded for their attractiveness and the variety of colors they come in. The subtlety of this tulip color makes it oddly captivating. Only a little is required to appreciate them.
Also Read: How to Plant, Grow and Care Poppies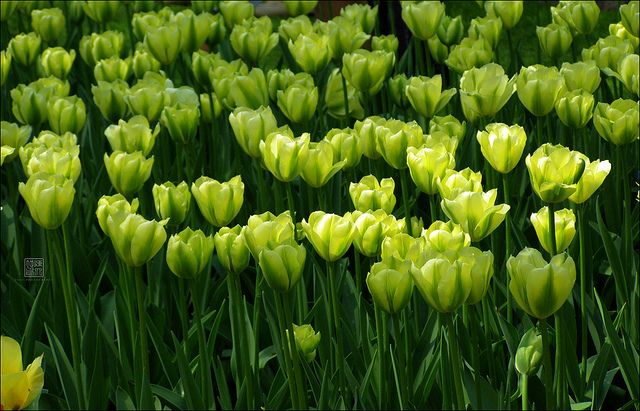 Make your Garden Green with Green Flowers!
Most of these green flowers can be found frequently in all shades of bold colors but less frequently in green tones. Green flowers, however, can make an impact whenever they are collected in a group. So, get ready to enlighten your gardens with different green color flowers in your garden spaces.
---
FAQs
What are the most common type of green flowers plant?
The answer is Hydrangeas which is one of the most popular green flower variety that you can grow easily. Hydrangeas has large shrubs that produces clusters of flowers which looks beautiful. These are perennial and comes in variety of colors other than green. You can consider growing them if you are looking to grow green flowers.
Are green flowers natural or hybrid?
There are plenty of plant varieties that produce green flowers naturally. Some of these are Ranunculus, Zinnia, Mediterranean Spurge, Lady Mantle's. You can grow these plants in your garden and make it more greener than ever.
What does green flowers symbolizes?
Green flowers represents the color of nature. Green flowers are often considered to be given to the new parents as it symbolizes health and good fortune. Also, they look refreshingly beautiful for the decoration purposes.