Ever wondered how many types of flowers exist? Well, there are many but this post is going to talk about the most beautiful types of flowers that you can grow easily in your home garden. Excited to know? Well, then keep scrolling and learn the beautiful types of flowers and how you can grow them!
Do you know there are more than 400,000 varieties of flowering plants available across the world? Yes, that's true! A magnificent range of colorful flowers is available in different sizes, shapes, and fragrances. Doesn't matter whether you love white flowers with mild fragrance or exotic color flowers with string fragrance, you are surely going to have the best one.
So, if you're considering the best types of flowers to gift your family members or friends on any occasion or just want to plant some beautiful flowers in your garden spaces, look no further and read below about the most exotic flowers available now. In this blog, we'll provide you with a brief about the 50 types of flowers you can choose from. Let's dive in and know about them.
50 Most Beautiful Types of Flowers
Have a look at all the types of flowers that are beautiful and exotic and that you can grow easily.
1. Alstroemeria
The Peruvian lily, also known as the alstroemeria, has striped or spotty flowers and comes in various hues, including yellow, white, pink, orange, and red. They are one to three feet tall and mimic lilies with their trumpet-like shape.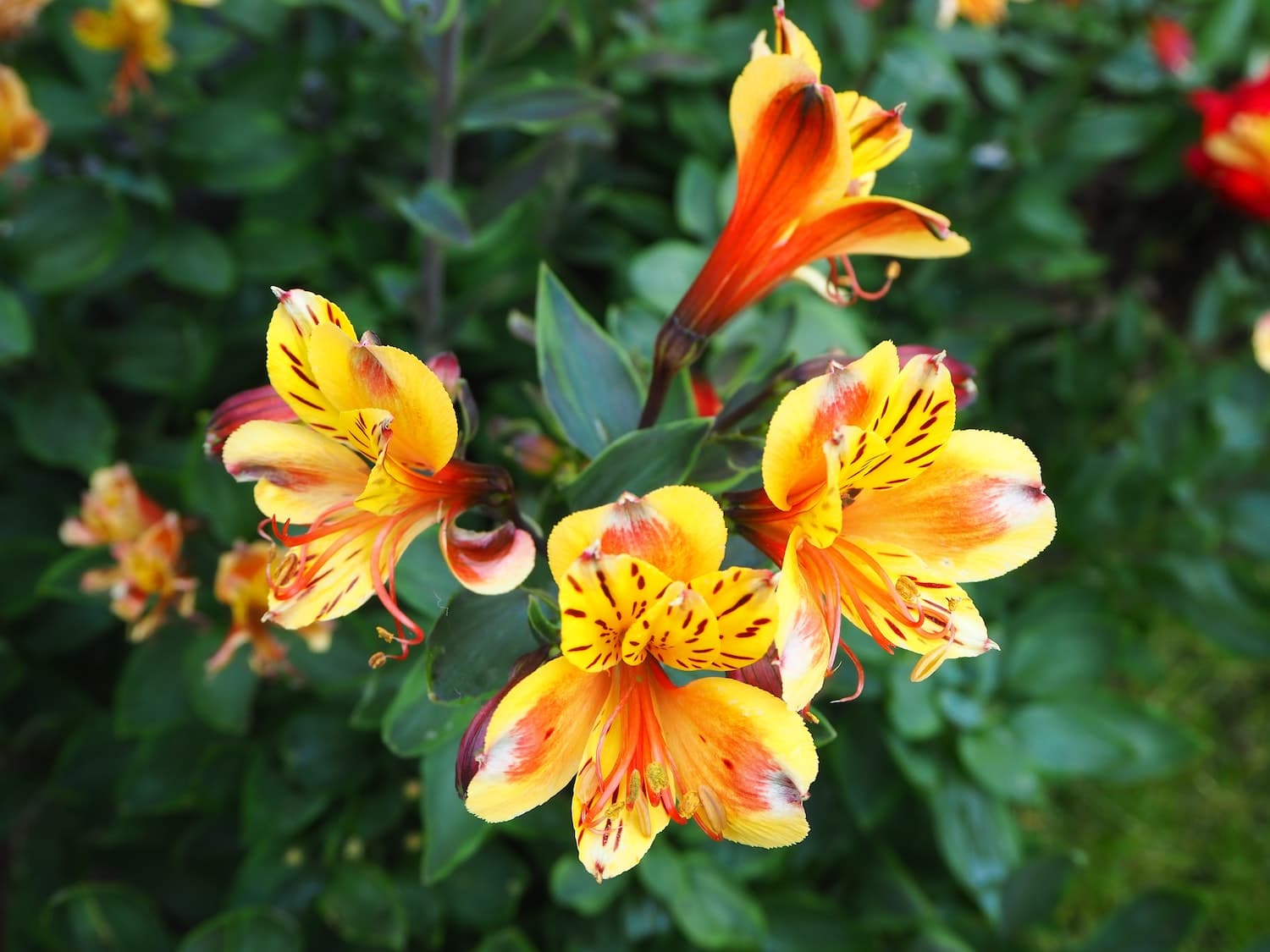 2. Daisy Flower
Daisies are the charming and bright color of flowers that comes in different colors such as blue, white, lavender, etc. The flowers feature a yellow color central disc and a long stem.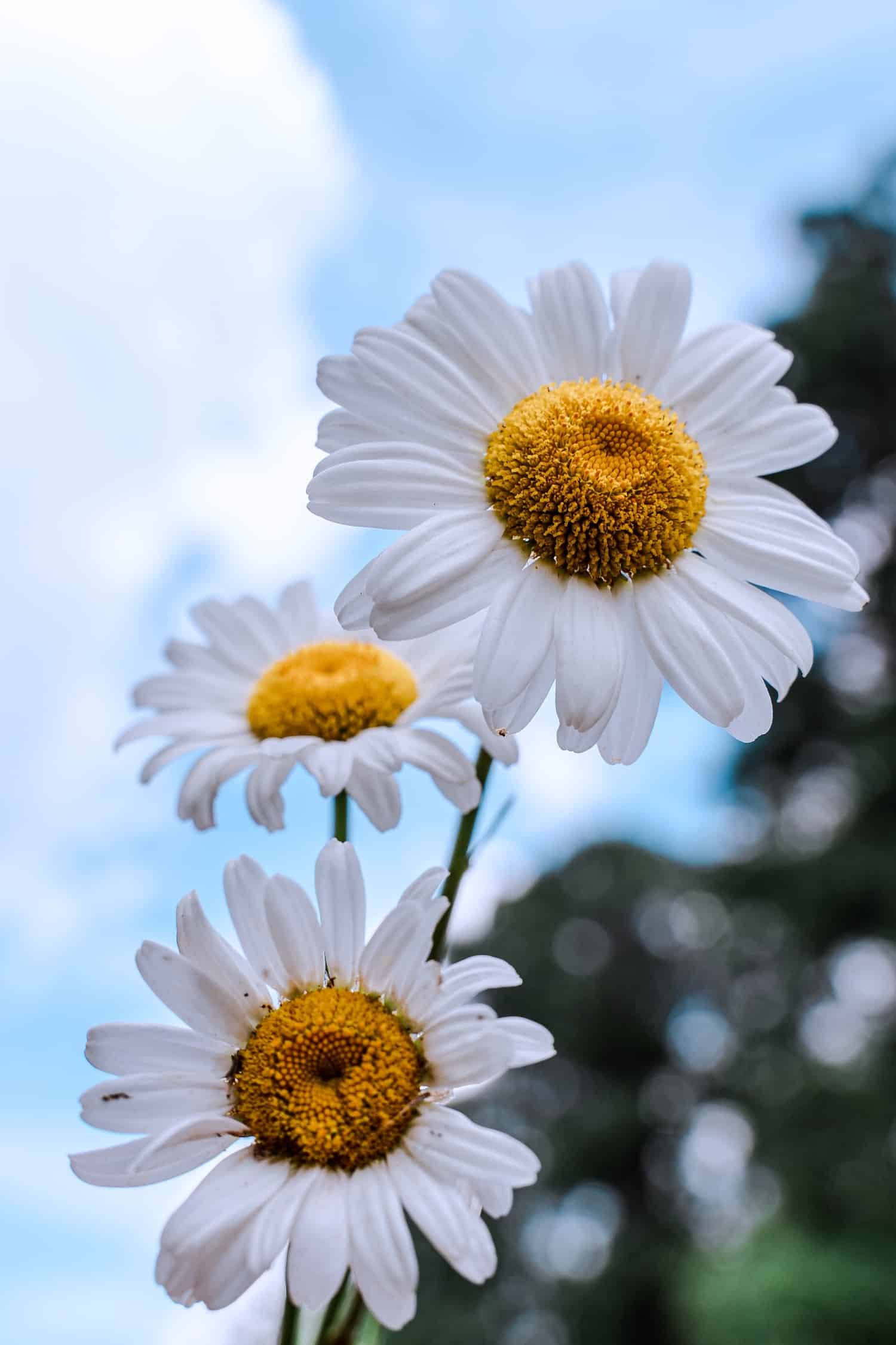 3. Calla Lily
Snow white to vivid pink is just a few of the many colors that calla lilies come in. They have silky, sword-like leaves and a lovely trumpet form.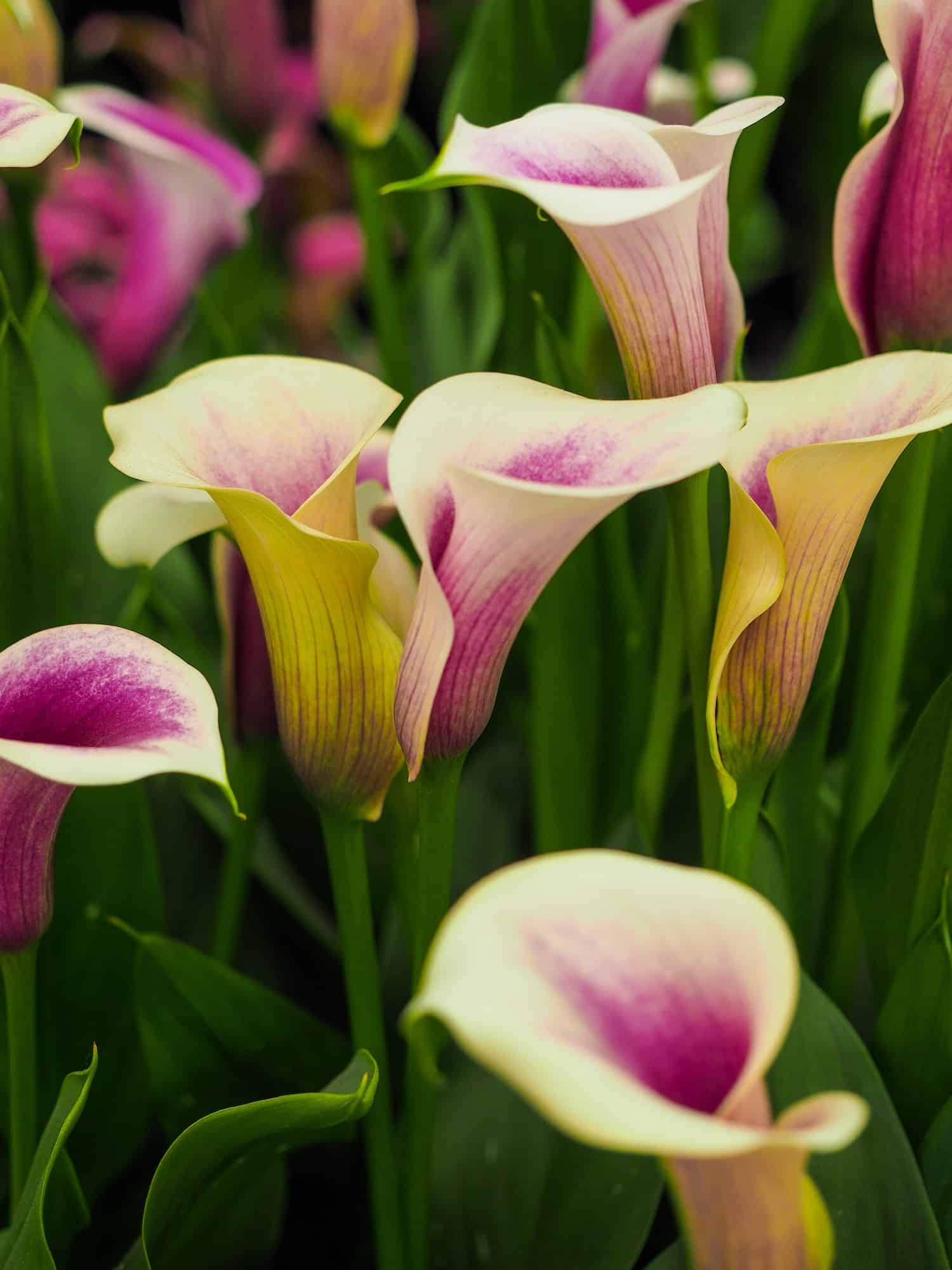 4. Gardenia
Gardenia blooms are distinguished by their wax-like gloss and oval-shaped leaves. They can be light yellow or creamy white. Another characteristic of gardenias is their delicious smell.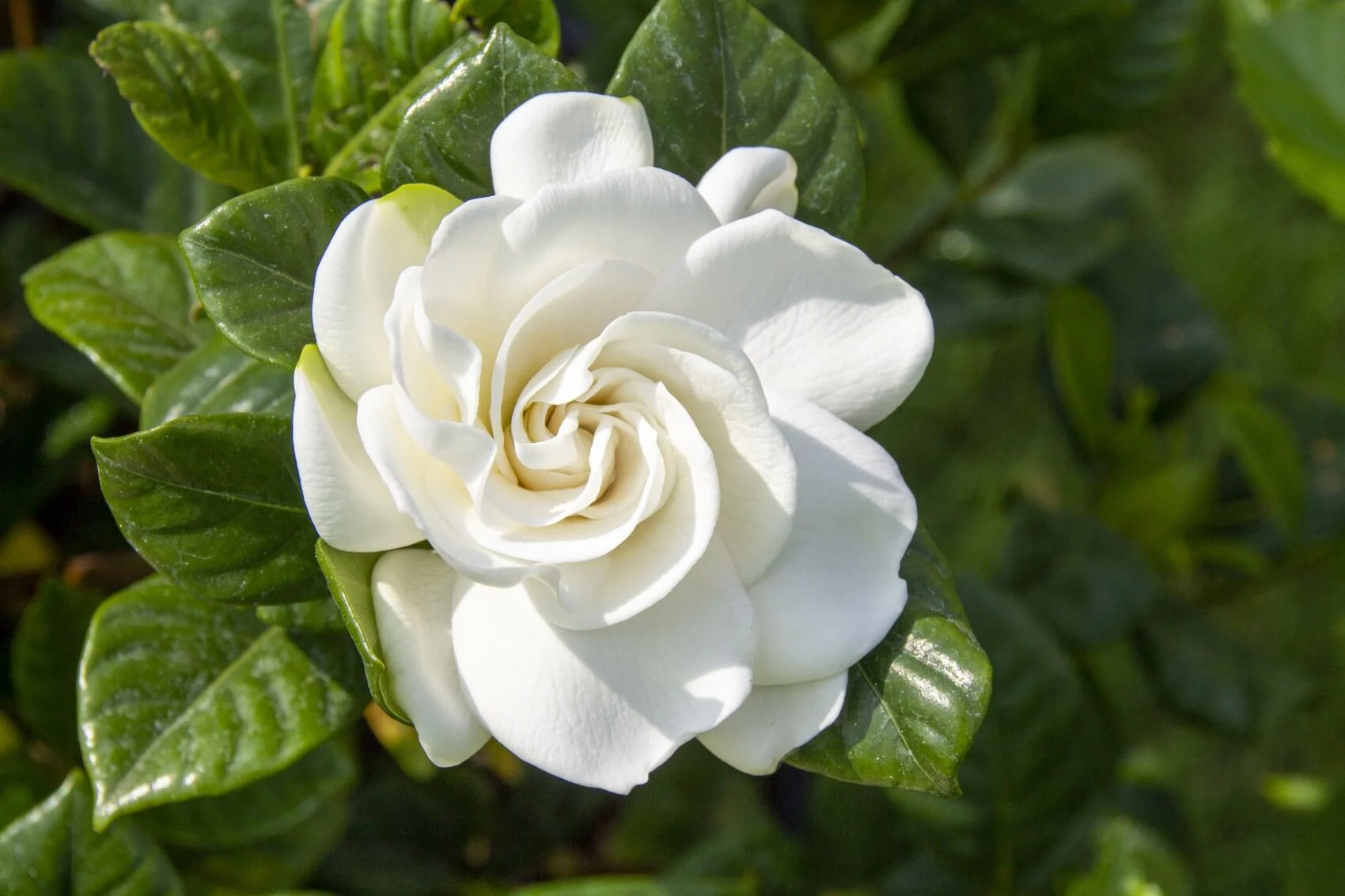 5. Gerbera Daisy
The daisy-like flowers appear in a rainbow of vivid hues, including mauve, red, yellow, tangerine, and salmon. They are among the most popular cut flowers worldwide and have a long vase life.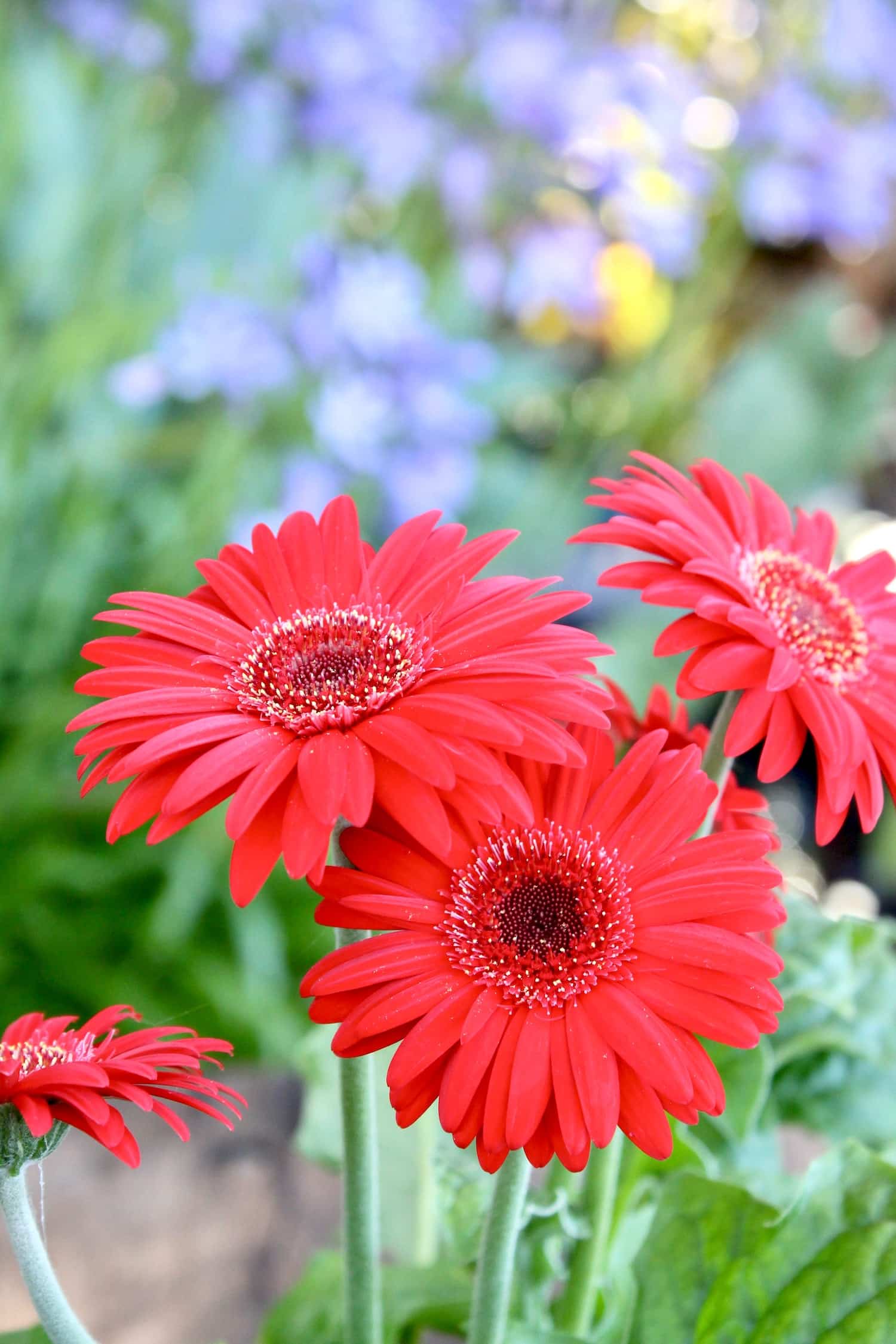 6. Carnation
Carnations are known for having two layers of petals with scratchy edges. They may be colored to almost any color or shade found on earth and come in a broad range of hues.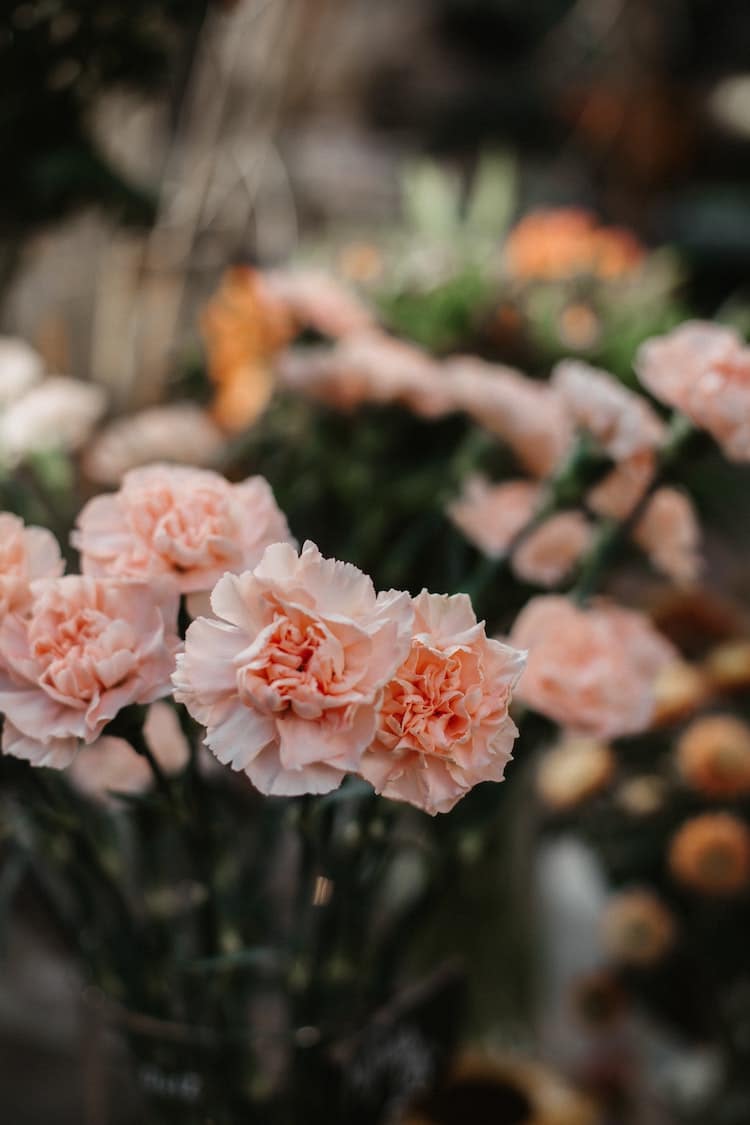 7. Orchids
Three sepals, three petals, and an extended single lip, or exculpatory, are just a few distinctive characteristics of orchid blooms. A column is a sticky tube-like structure found in the middle of orchid flowers. You can check our guide on how to take proper care of orchids if you planning to grow them.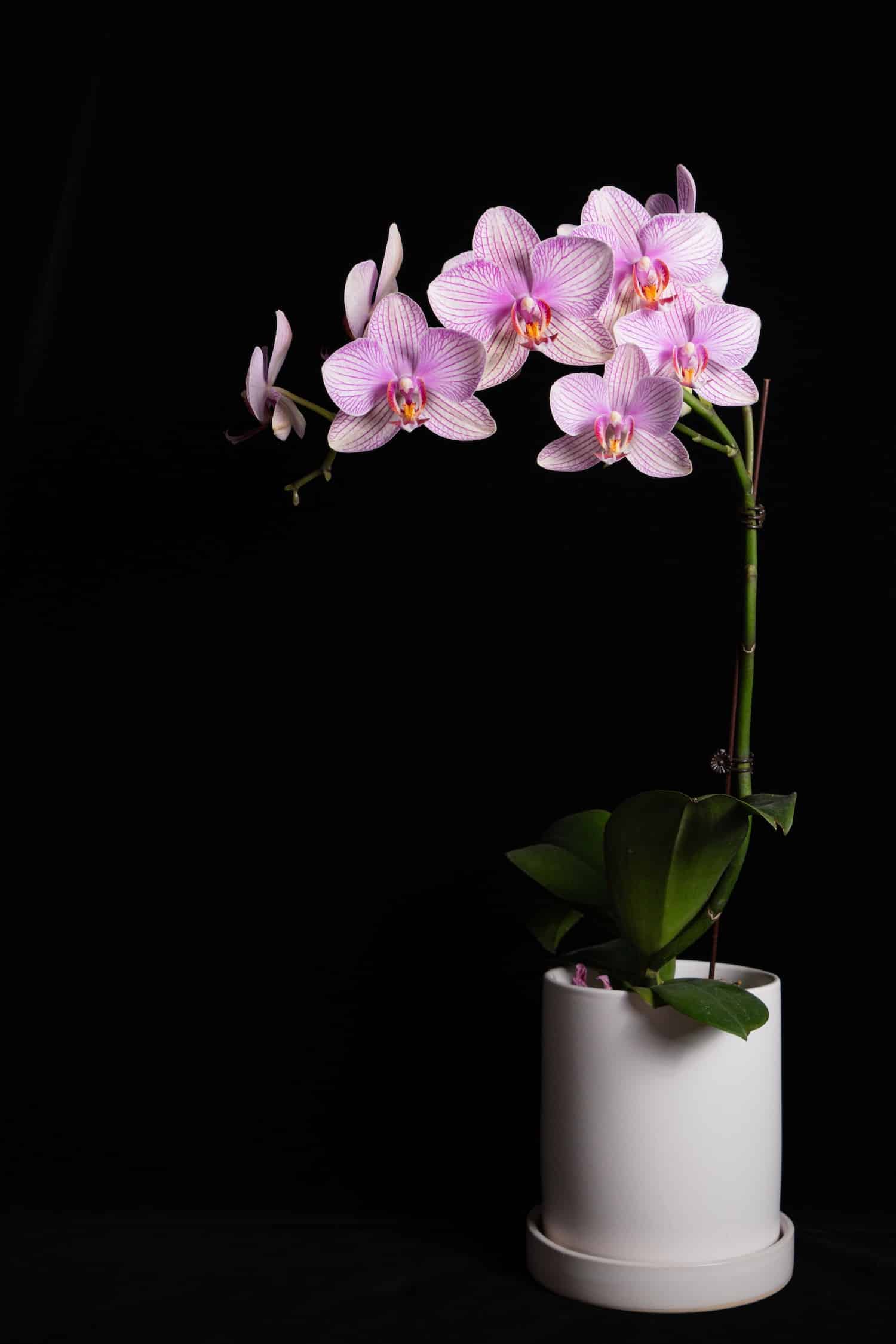 8. Peony
Peonies have incredibly scented blossoms in various hues, including purple and rose to deeper shades of red. They only have a brief flowering period, approximately a week or two long.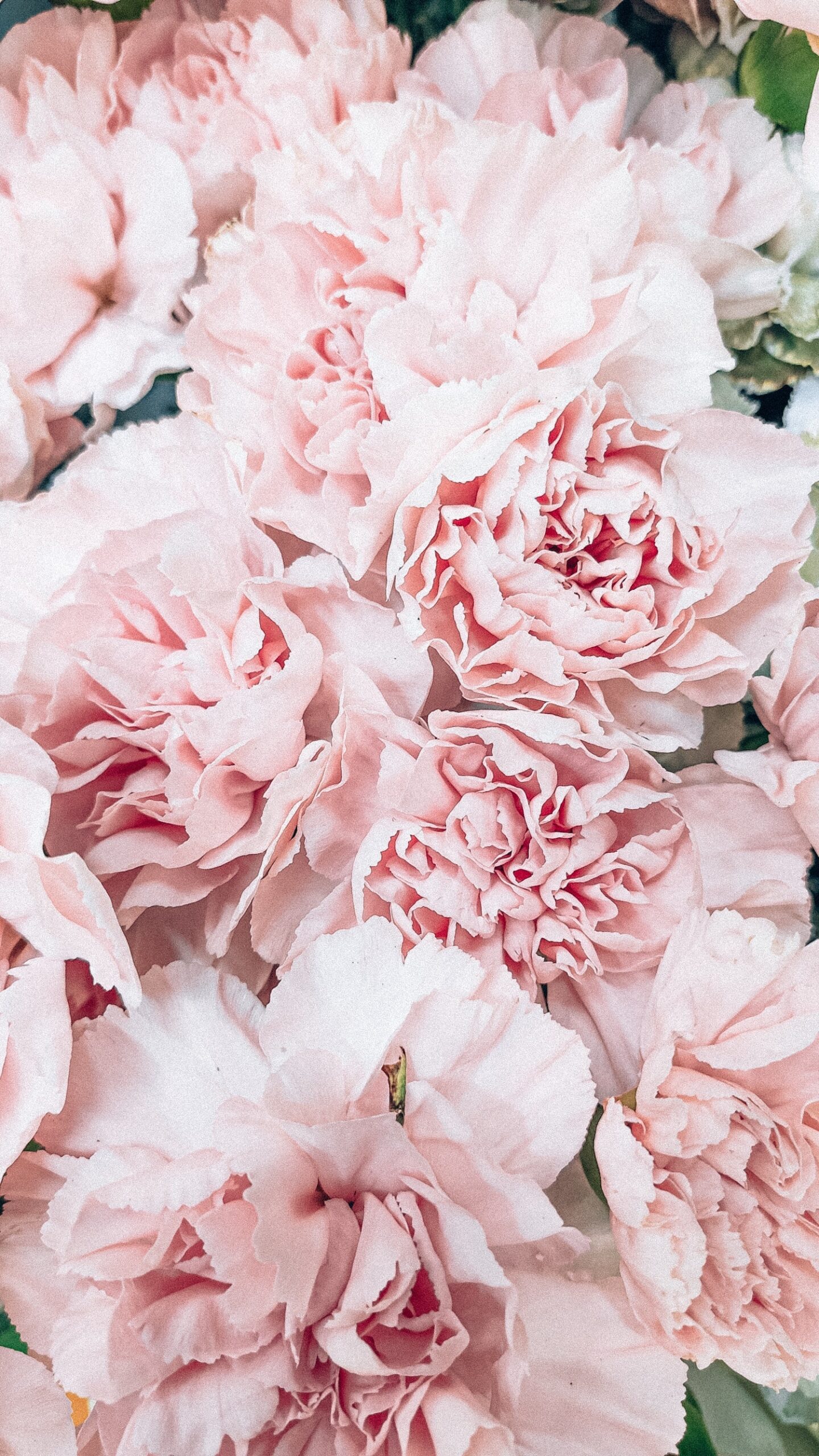 9. Tulip
Tulips have various hues, including mauve, yellow, red, orange, white, and purple, and have fanned petals with colored streaks. Tulips come in a massive range of varieties and are frequently grown for various traits.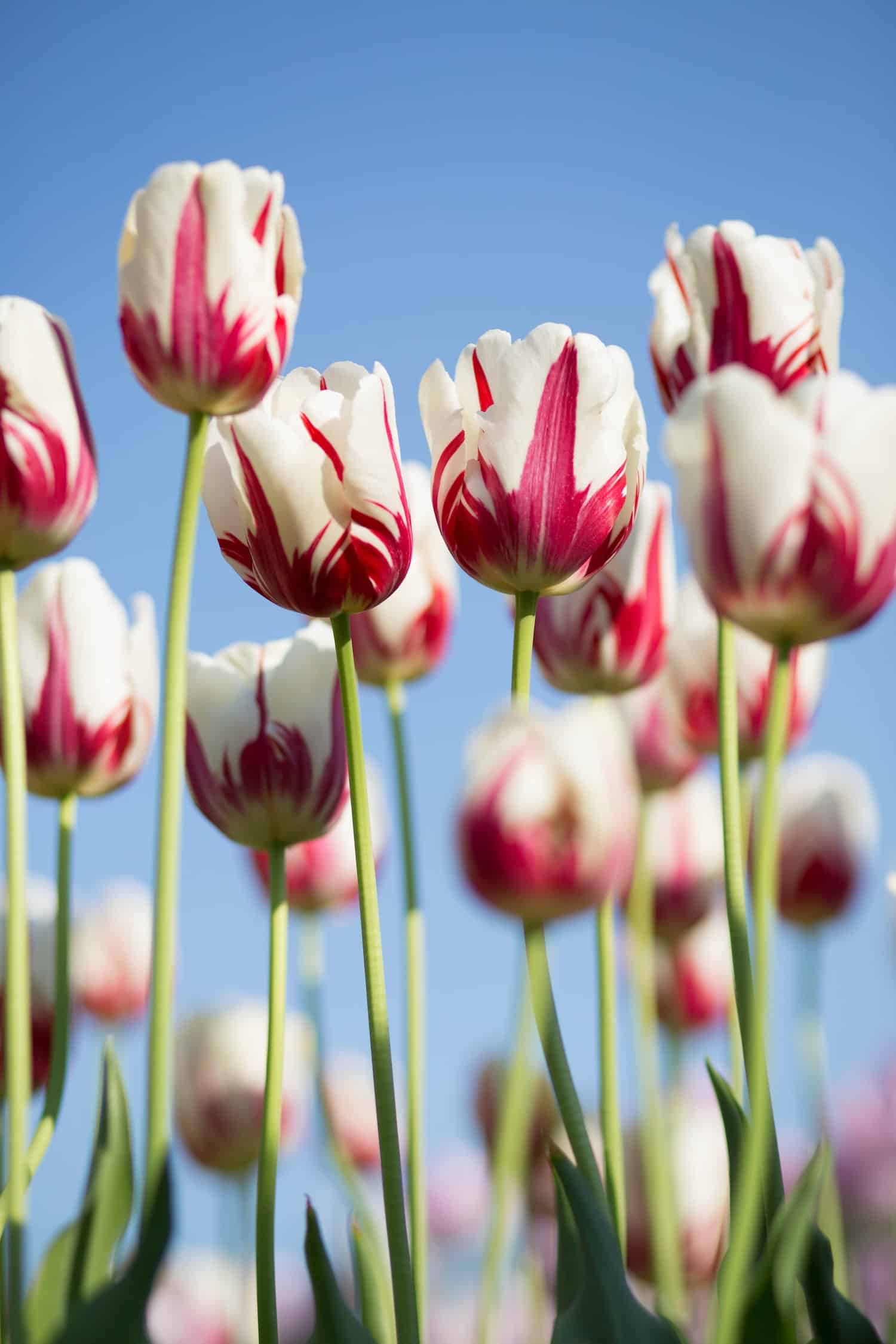 10. Marigold Flower
Most marigold blooms range in color from bright yellow to orange. Typically, they have a pompom-like cluster of petals tightly grouped, along with dark green leaves. Do you know marigolds are great companion plants for brinjals as well?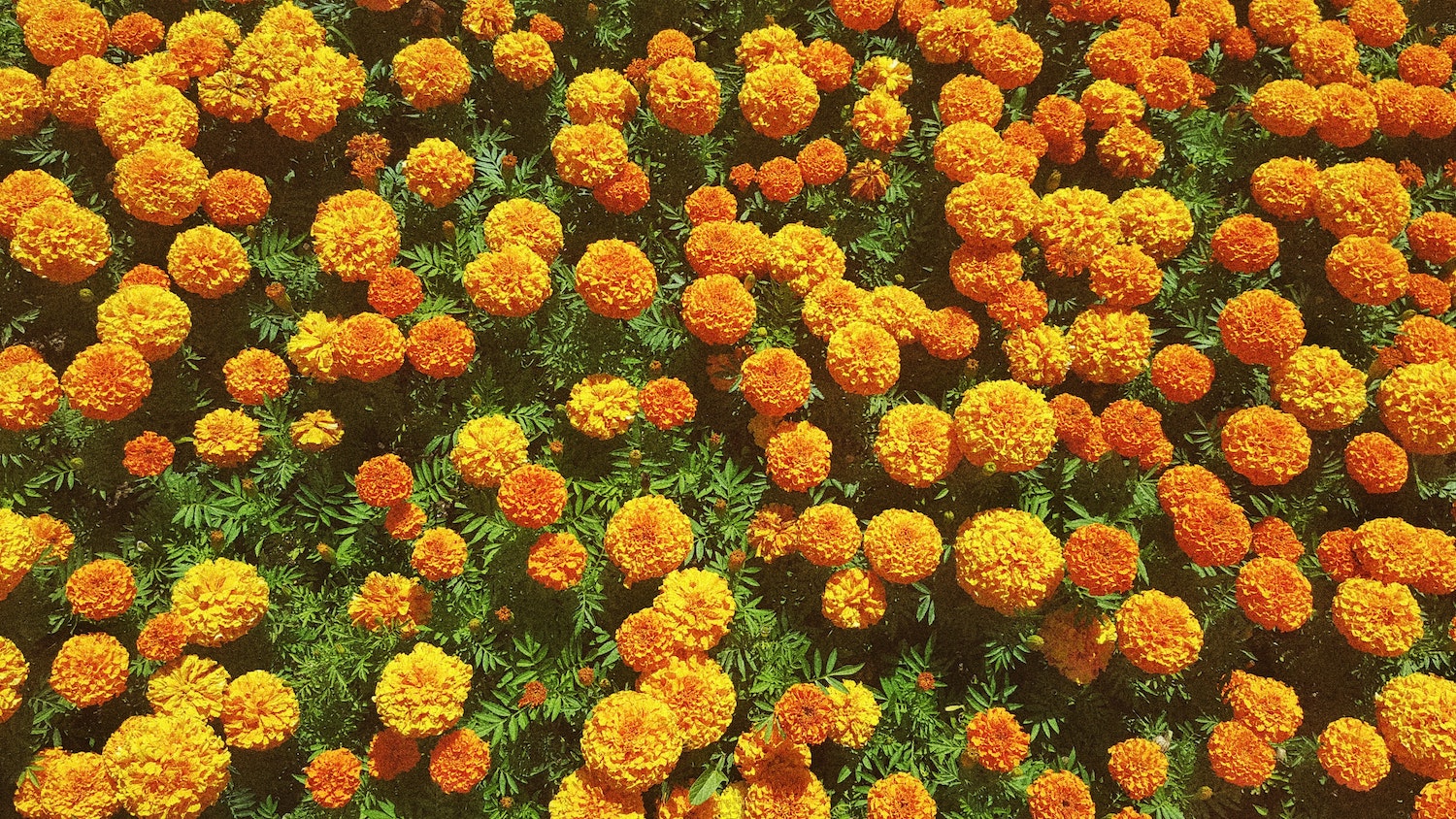 11. Dahlia
Dahlia flowers come in various hues ranging from tiny two-inch blooms to enormous 15-inch blooms. Most species develop 4-5 feet taller.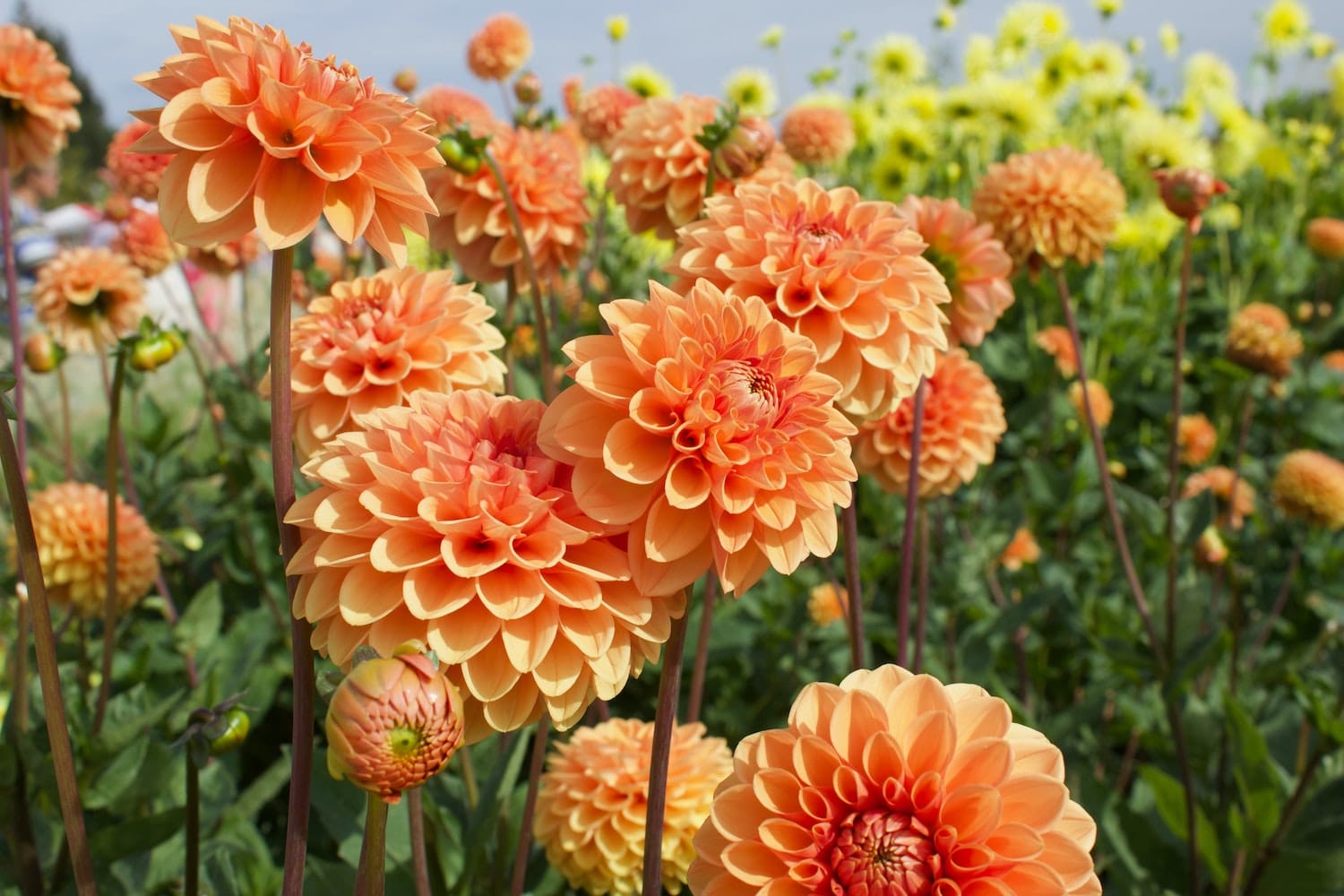 12. Azalea
Azaleas come in various shapes, sizes, and colors, ranging from pink to red to salmon. Rhododendrons are a family of blooming plants; however, not all rhododendrons are azaleas. Fancy growing this species? Check out our full guide on how to grow and care for Azalea.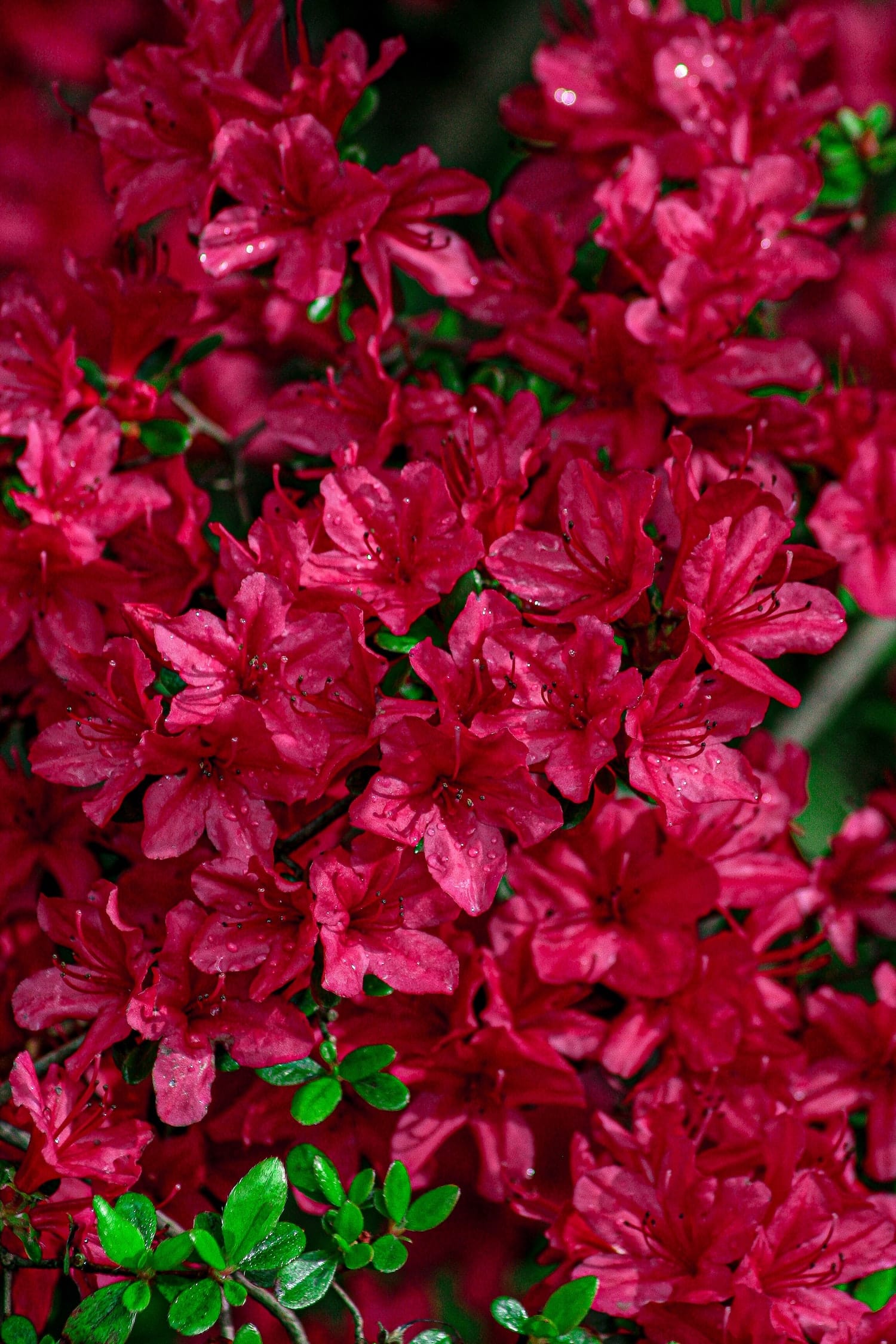 13. Aster
Asters have a brilliant yellow core and a range of petal colors, including blue, pink, purple, and white. They bloom in late summer and late fall. They are a significant component of late-season nectar and draw in bees, butterflies, and other pollinators. If you fancy purple color, you should grow creeping phlox in your garden.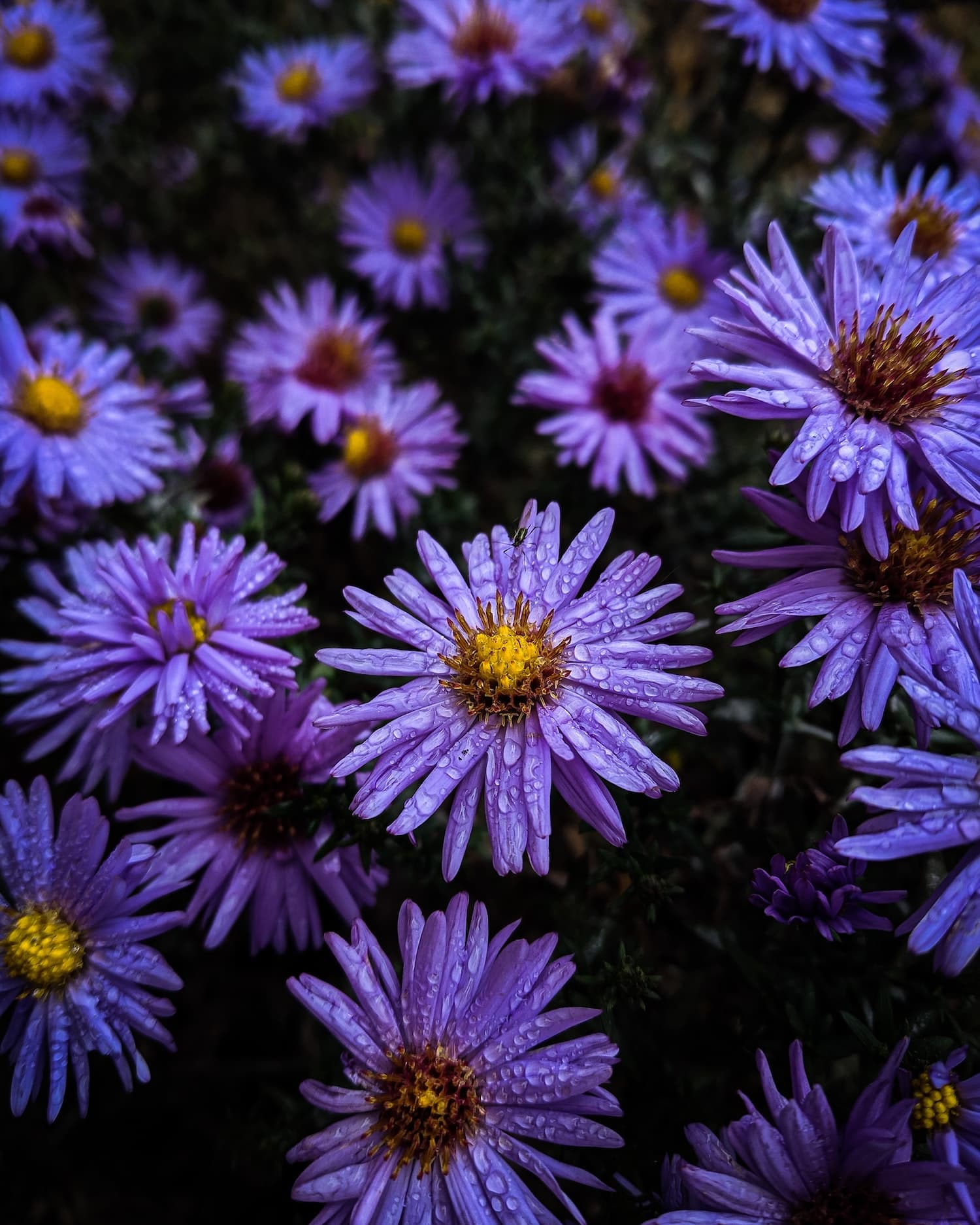 14. Buttercup
Buttercups have green leaves and solitary or loosely grouped yellow blooms with green petals. Although buttercups typically bloom in the spring, you might occasionally see blooms in the summer. Pretty weird name for the flower species? Right? Just like the balloon flowers.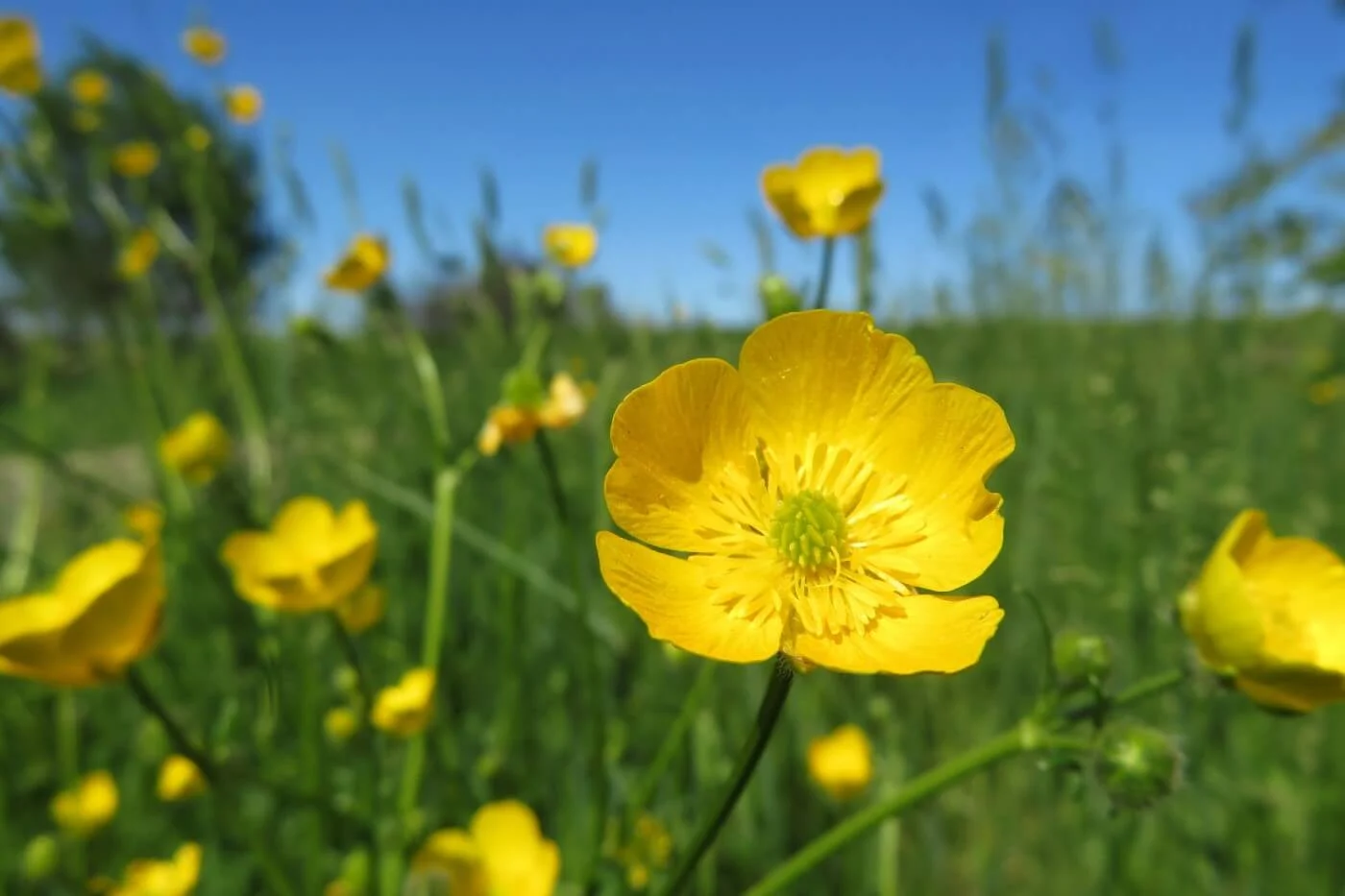 15. Geranium
Geraniums are a traditional garden plant with five-petal blooms in white, pink, violet, or blue. They are popular among gardeners to put in flower beds, along boundaries, and containers since they are quite simple to cultivate.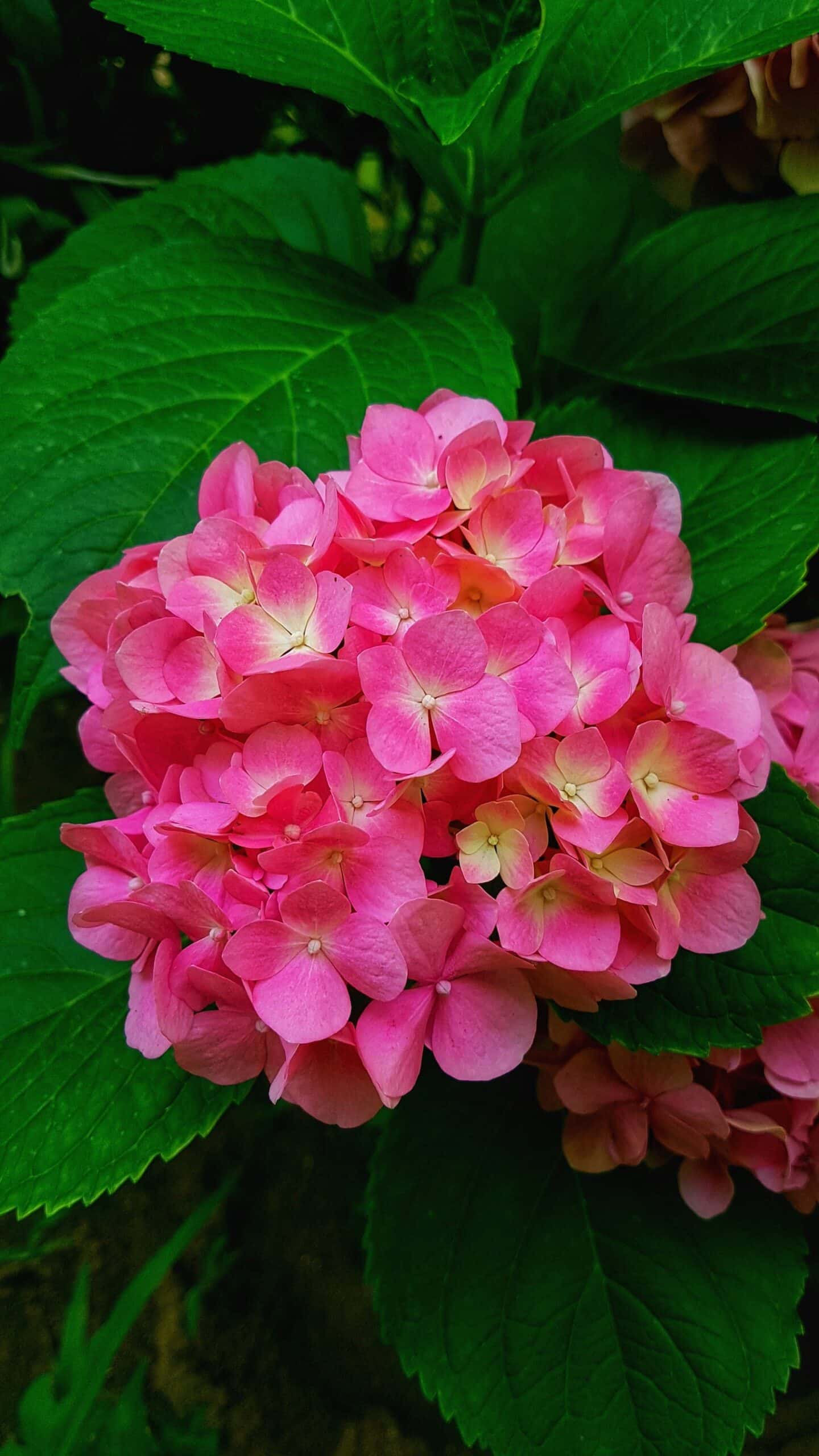 16. Chrysanthemums
Fall gardens are incomplete without chrysanthemums. Their vibrant flowers, which come in every hue of the rainbow, and a dense, dramatic array of blossoms in a semi-circular shape above the leaves are what they are most known for.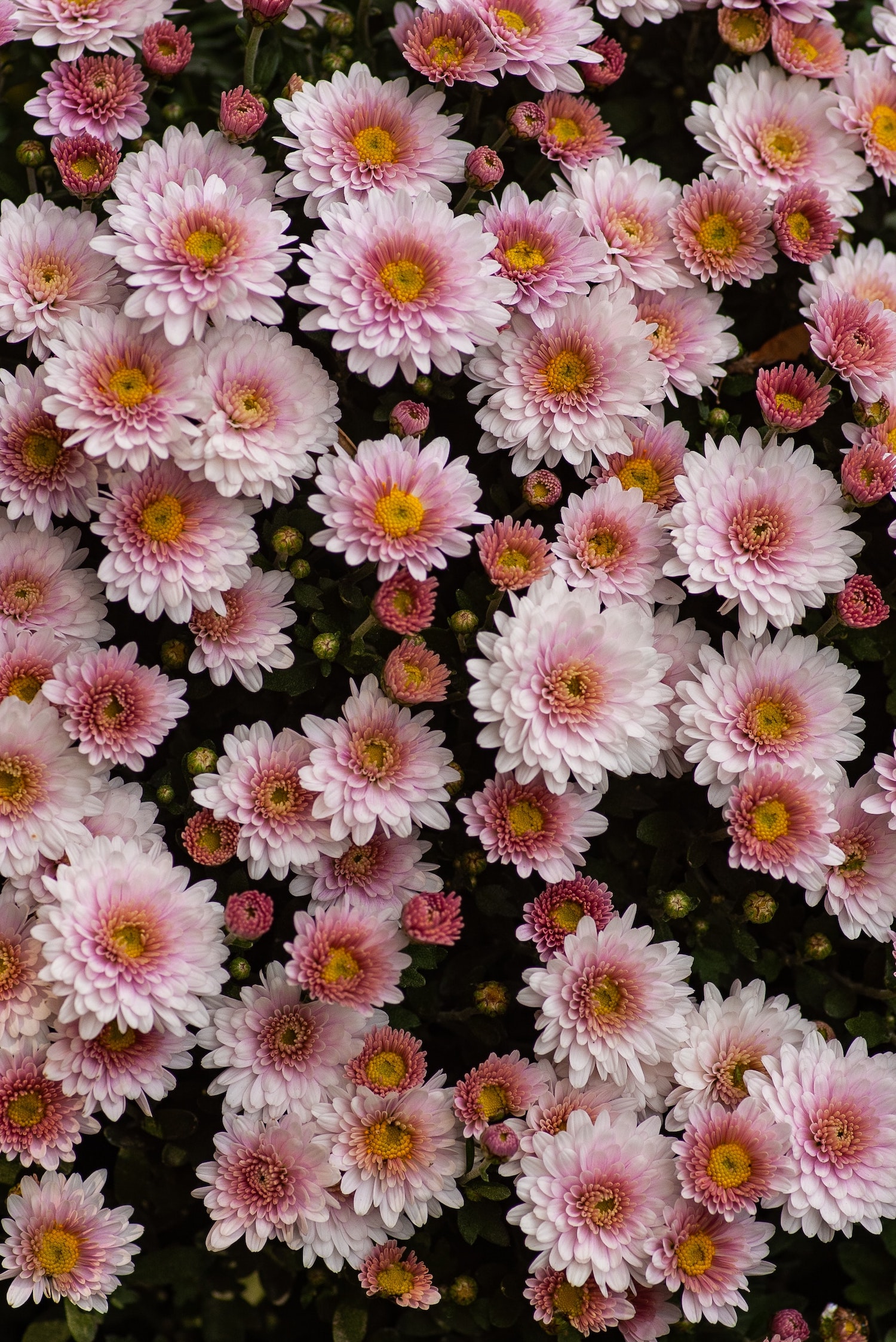 17. Delphinium
Large spikes of vibrant blooms in vivid colors of pink, blue, white, and purple are distinctive features of delphiniums. They require more effort to cultivate since they dislike hot, warm temperatures more than other species of flowers.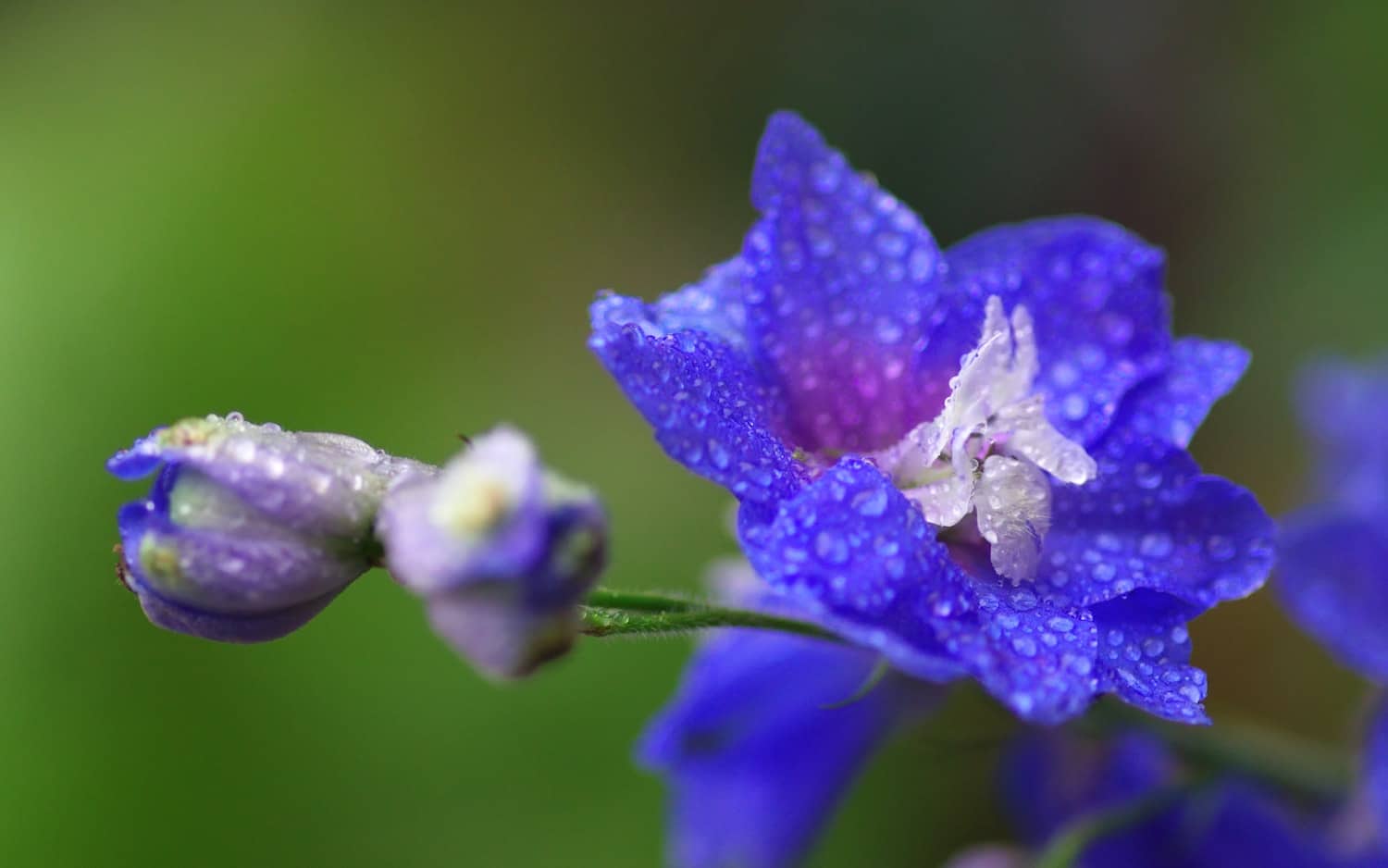 18. Snapdragon
Depending on the kind, snapdragon can grow anywhere from 6 inches to 3 feet tall. Flowers appear in every rainbow color, from neutral shades to bright, saturated hues, and are produced on long, slender spikes that rise above the leaves. Doesn't this flower look lot like Sweet Peas flowers? If you want to grow them, check our guide on how to grow sweet peas flowers.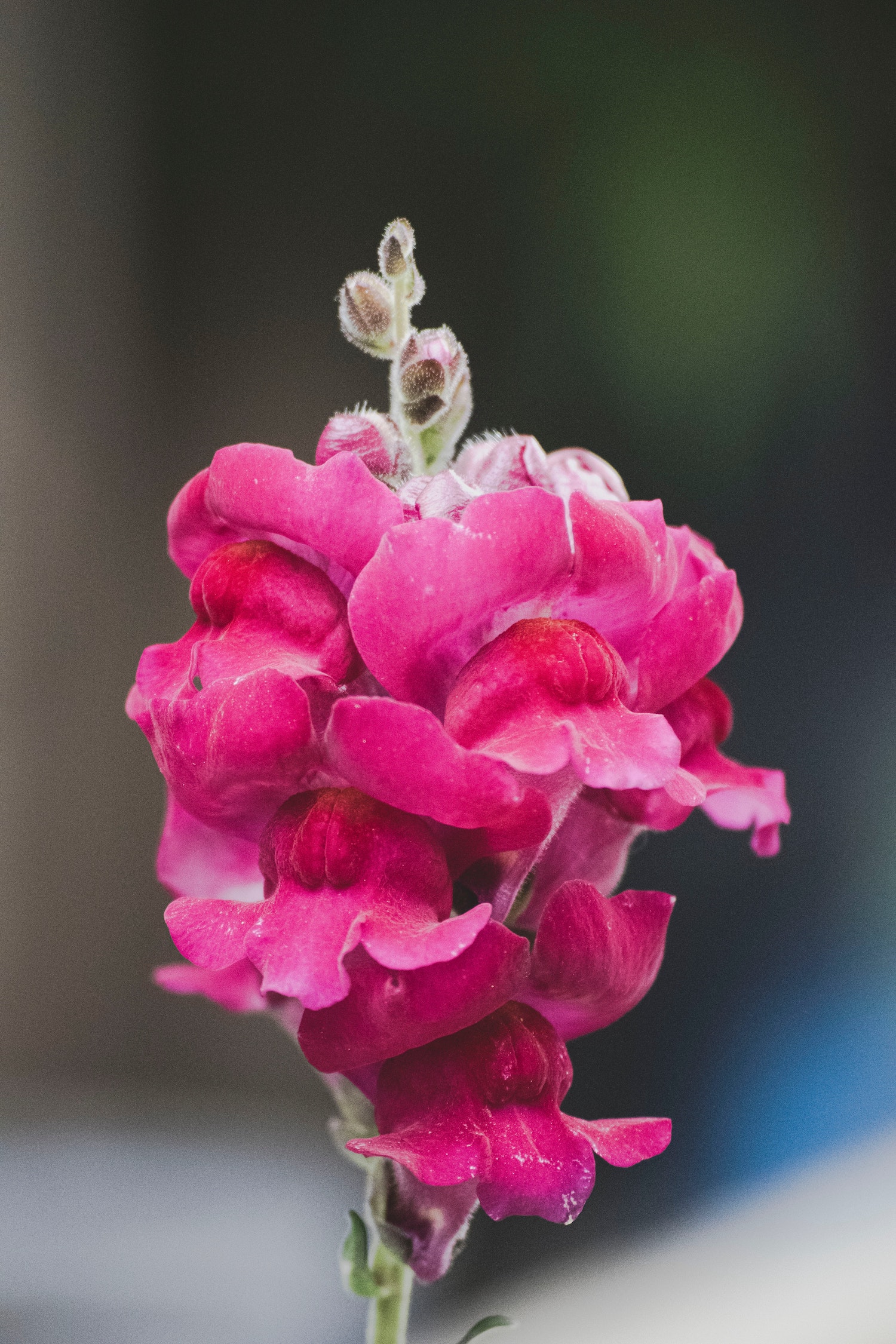 19. Lavender
Lavender is prized for its aroma, health benefits, and lovely bluish-purple hue. Bees and dragonflies love it since it blooms throughout the summer. You can also grow plumeria or Rajnigandha if you like aromatic flowers.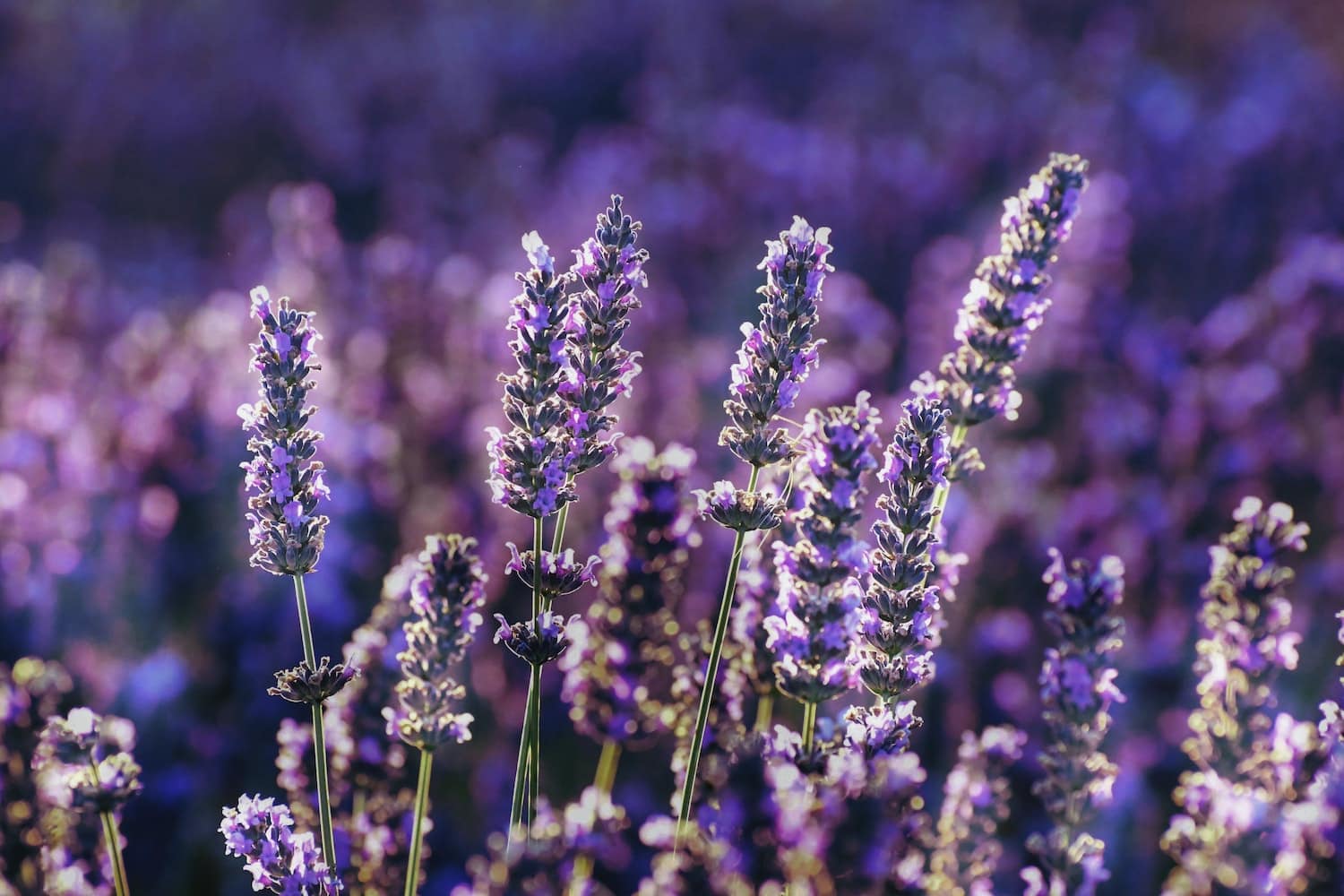 20. Zinnia
The zinnias' flowers come in various hues, including yellow, white, orange, red, pink, purple, and others. They also have a broad range of looks, such as a delicious slight curve and a single column of petals. They are between a foot and three feet tall, on average.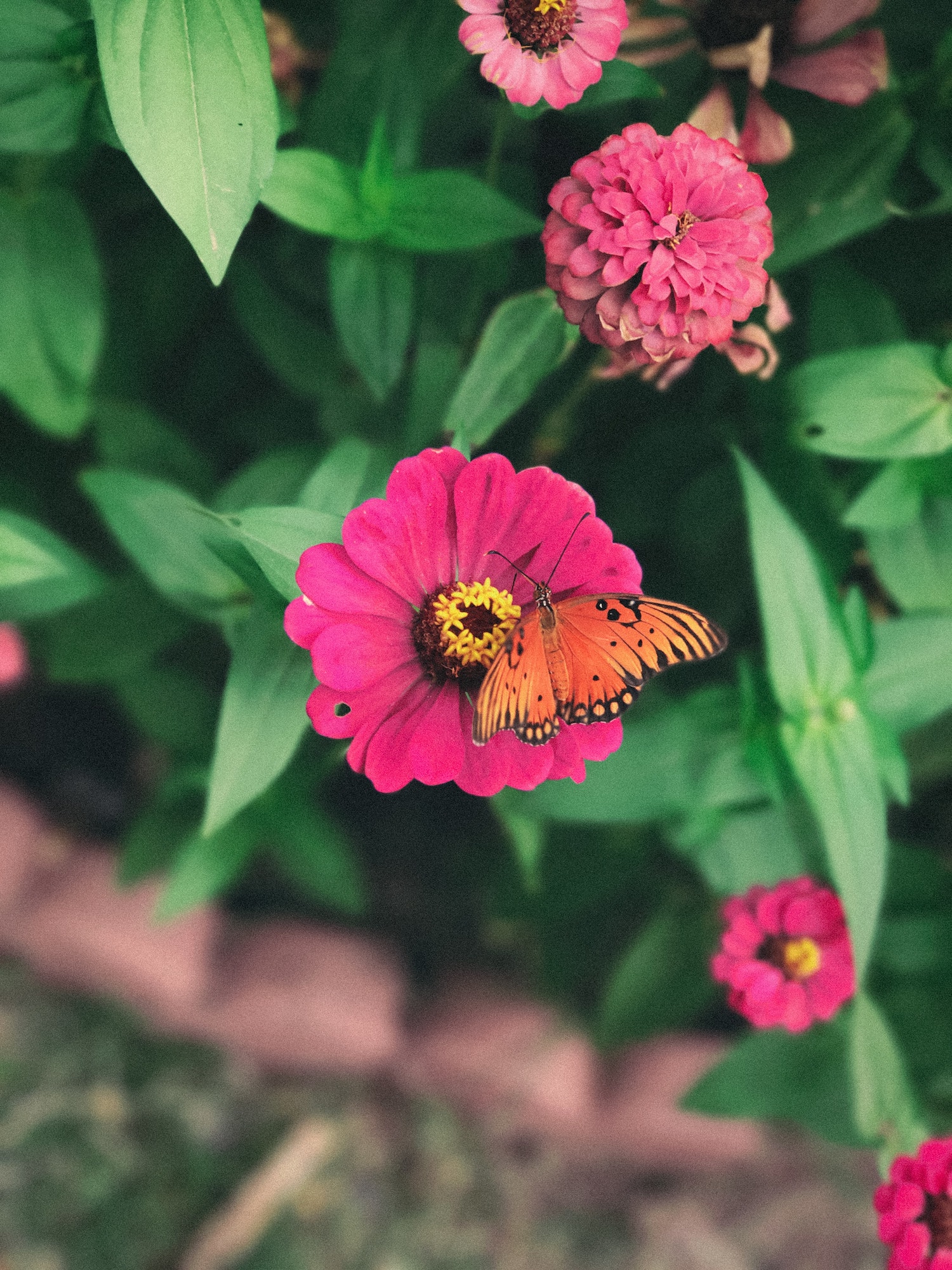 21. Rose
The most common cut flower for floral arrangements is probably roses. They have a lovely smell and a compact spiral of petals that come in various colors, from white through shades of yellow, pinkish, and dark crimson.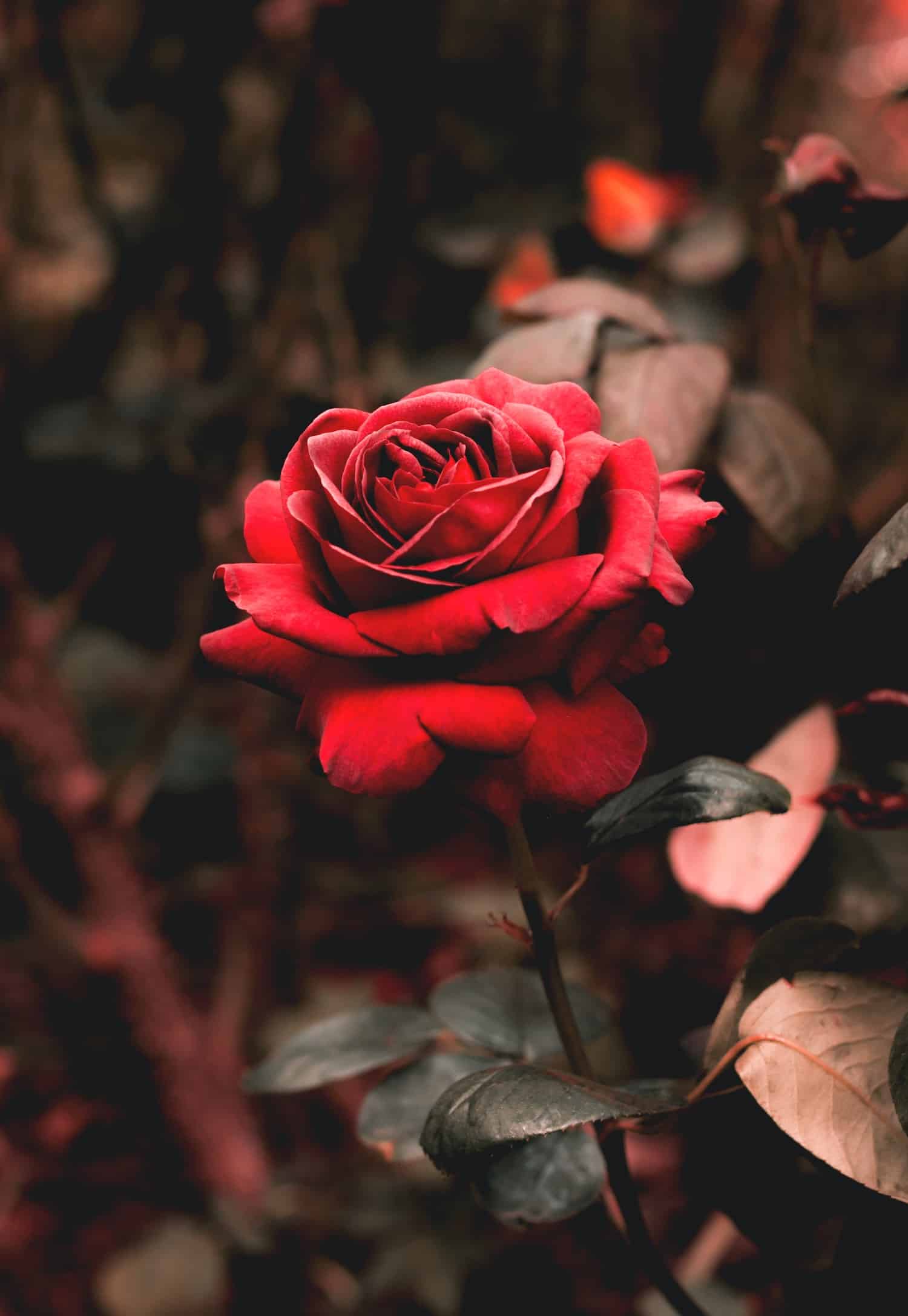 22. Iris
The iris blossom has a distinctive yet lovely look. The petals appear as fleur-de-lis, with individual petal stems rising straight up and others sloping down. Iris looks a lot like Orchids as well. Do check our guide and take good care of orchids if you already have in your home.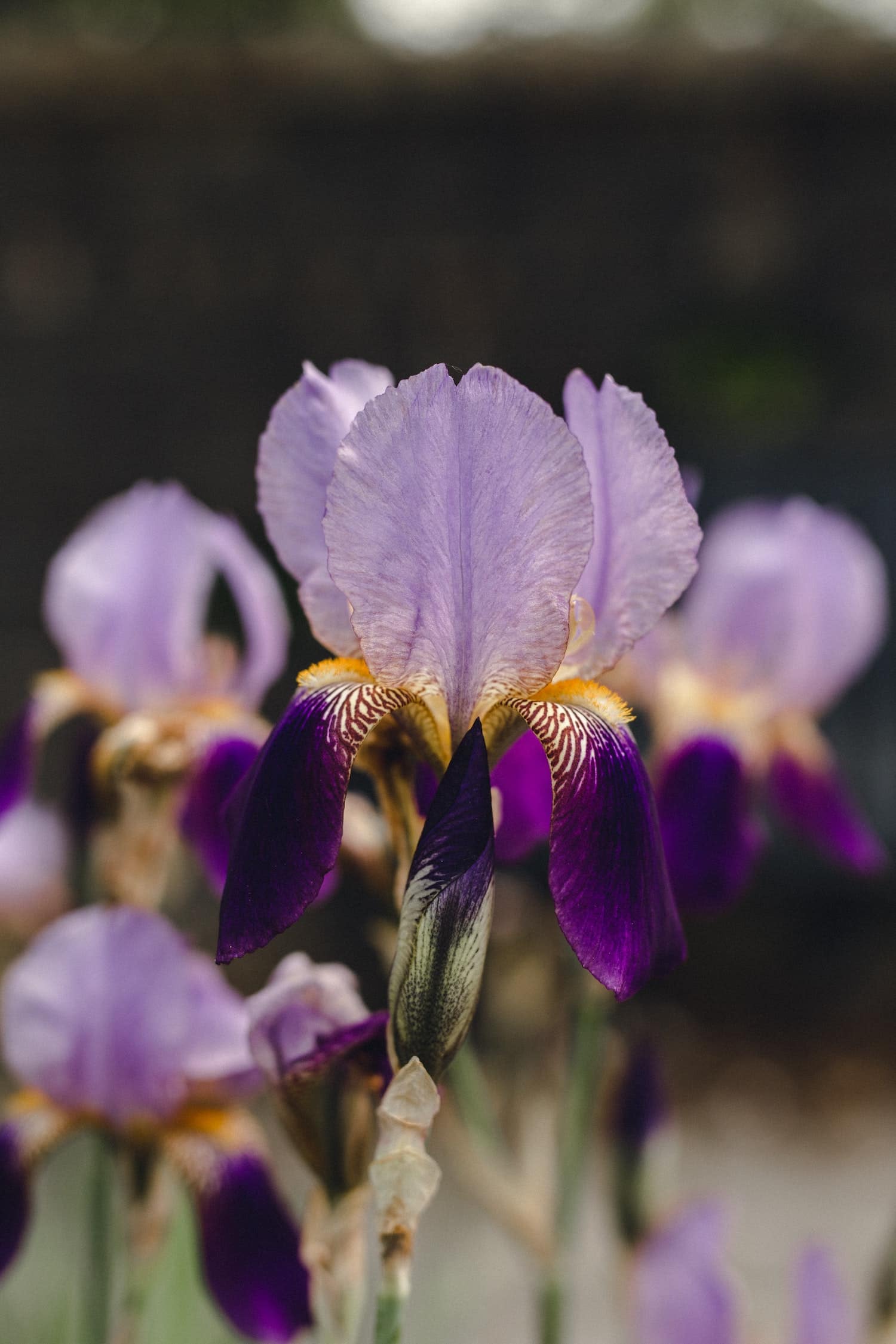 23. Sunflower
Sunflowers are almost identifiable with their vivid yellow petals and center disc that ranges in color from brown to black. They are a fan favorite in the summer because their cheerful aspect mimics the sun.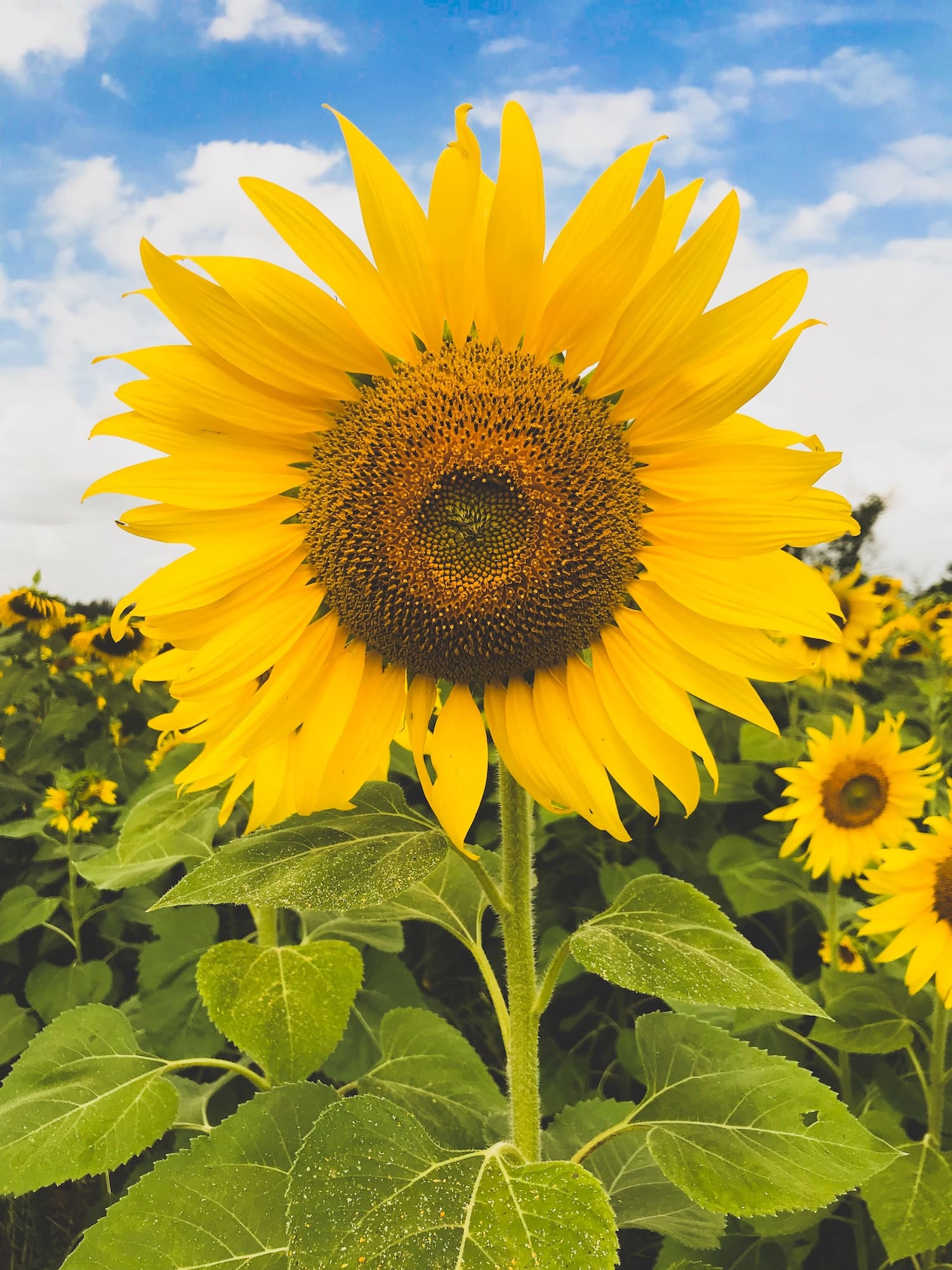 24. Periwinkle
Due to its dark green leaves, periwinkle is frequently employed by florists as a perennial ground cover. Based on the cultivar, it has white, turquoise, or purple blooms.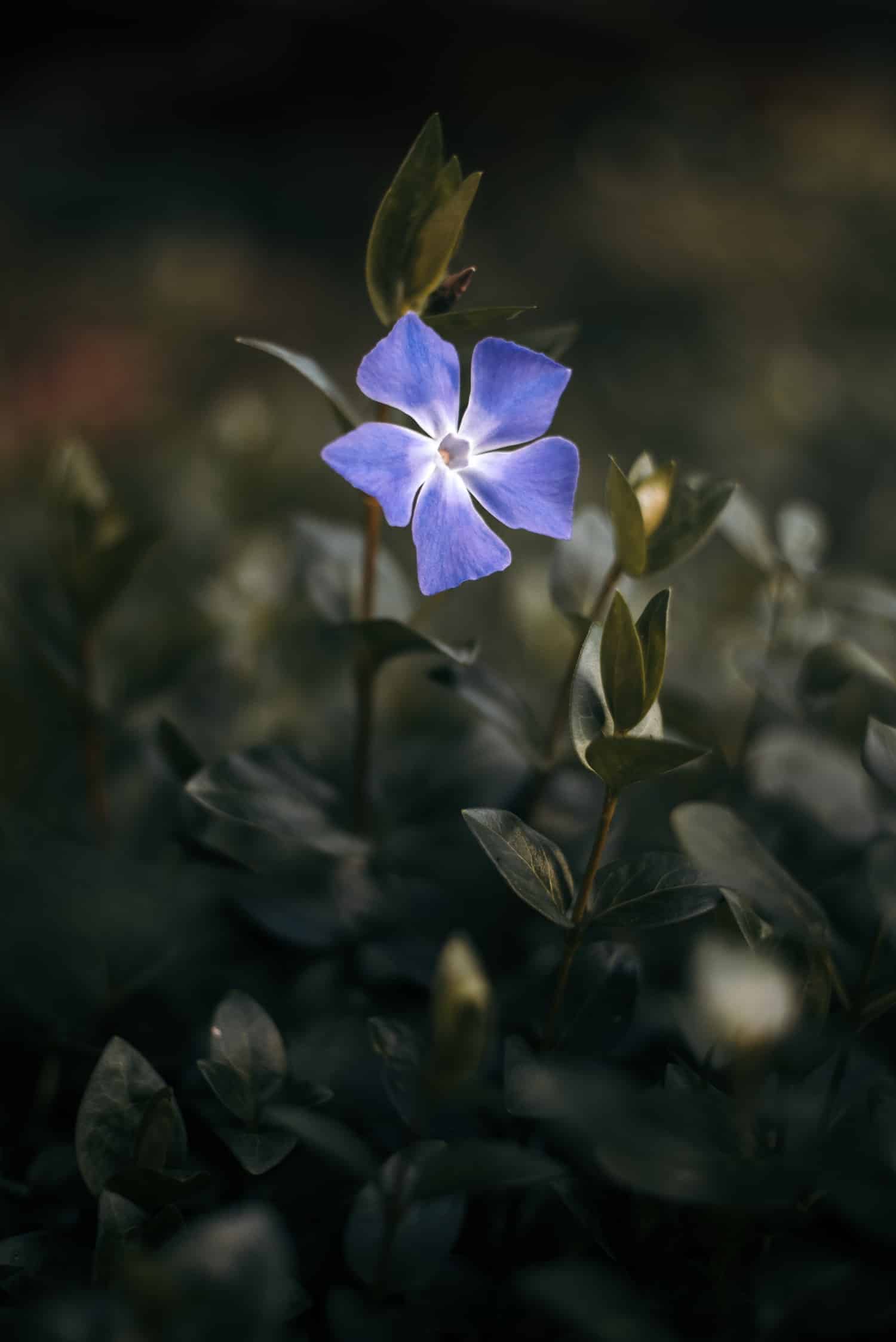 25. Poppies
Poppies are stunning flowers with a bright red hue, prominent, spectacular petals, and fluffy green leaves. On Remembrance Day, many people wear poppies to remember the dead warriors. Here's our guide on how to plant, grow and care for poppies if you thinking to grow these beautiful flowers at home.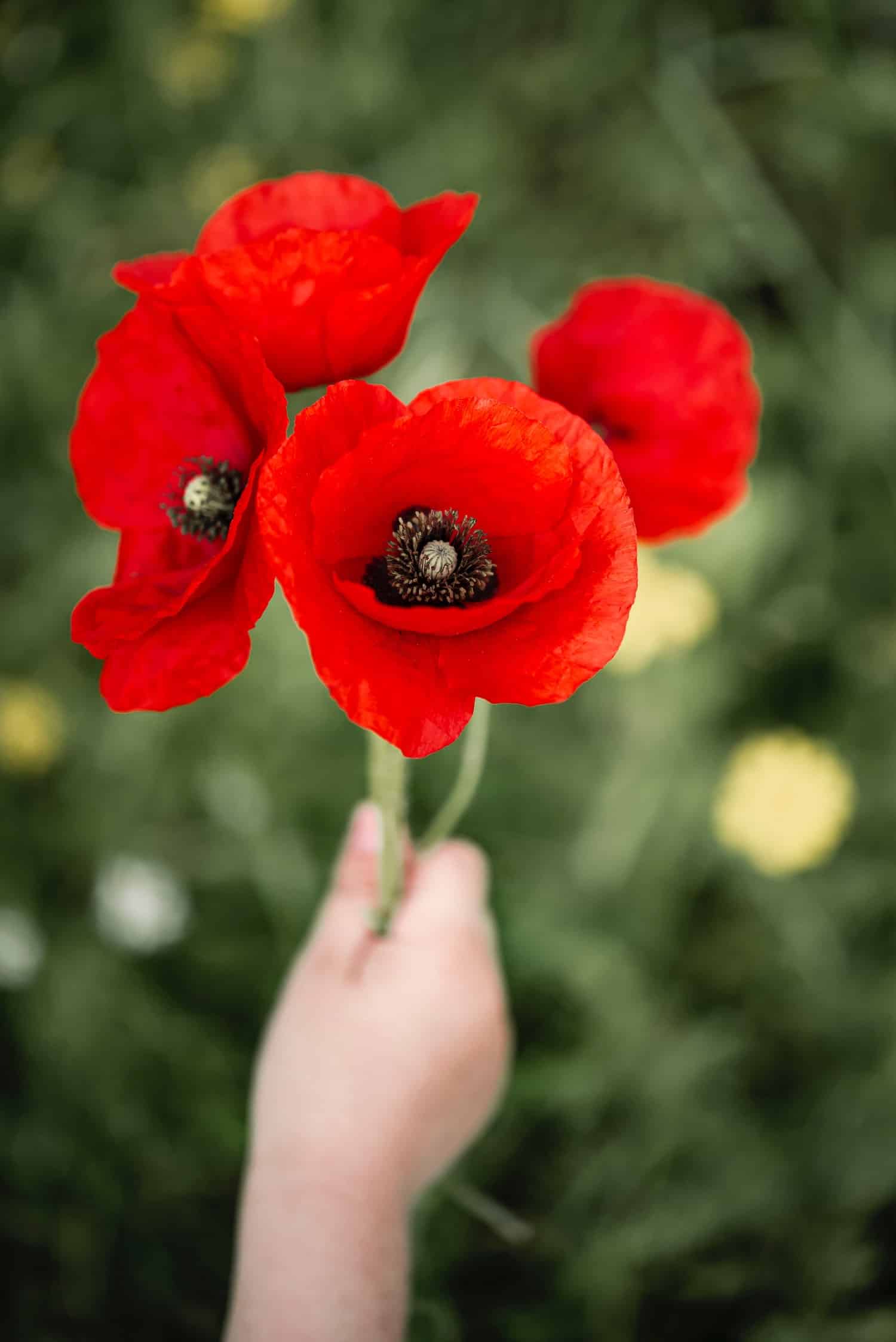 26. Crocus
At the beginning of spring, crocuses blossom brightly (even sometimes poking through the frost), paving the way for the emergence of other springtime flowers. They have low, ground-hugging growth and are available in purple, yellow, blue, pink, and white. If you love different color flowers, you should check our guide on how to grow hydrangeas.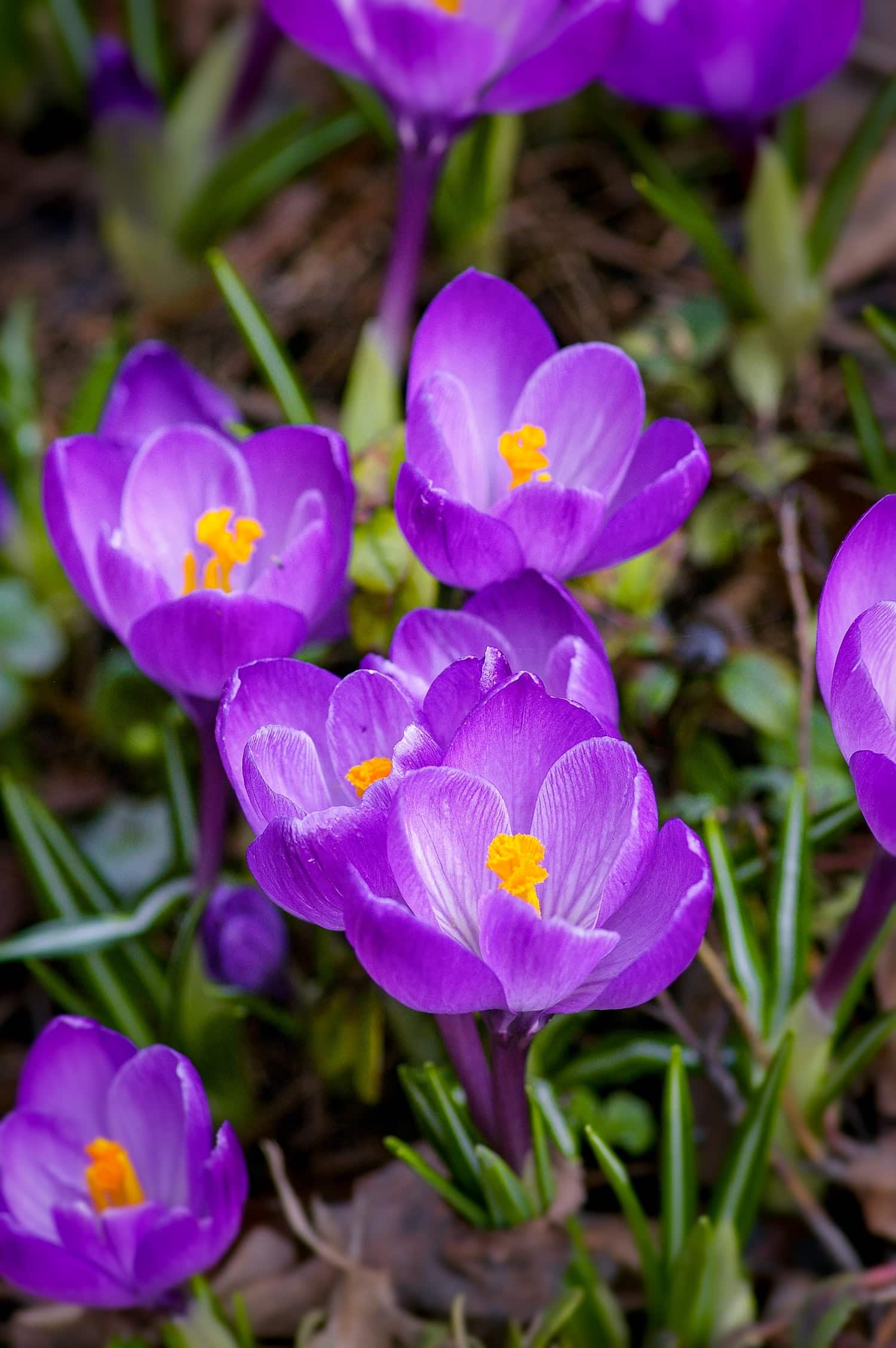 27. Daffodil
Daffodils are spring flowers that bloom early and are colorful and aromatic. Bright yellow and white are frequently used to combine the flower's six petals and trumpet-shaped center.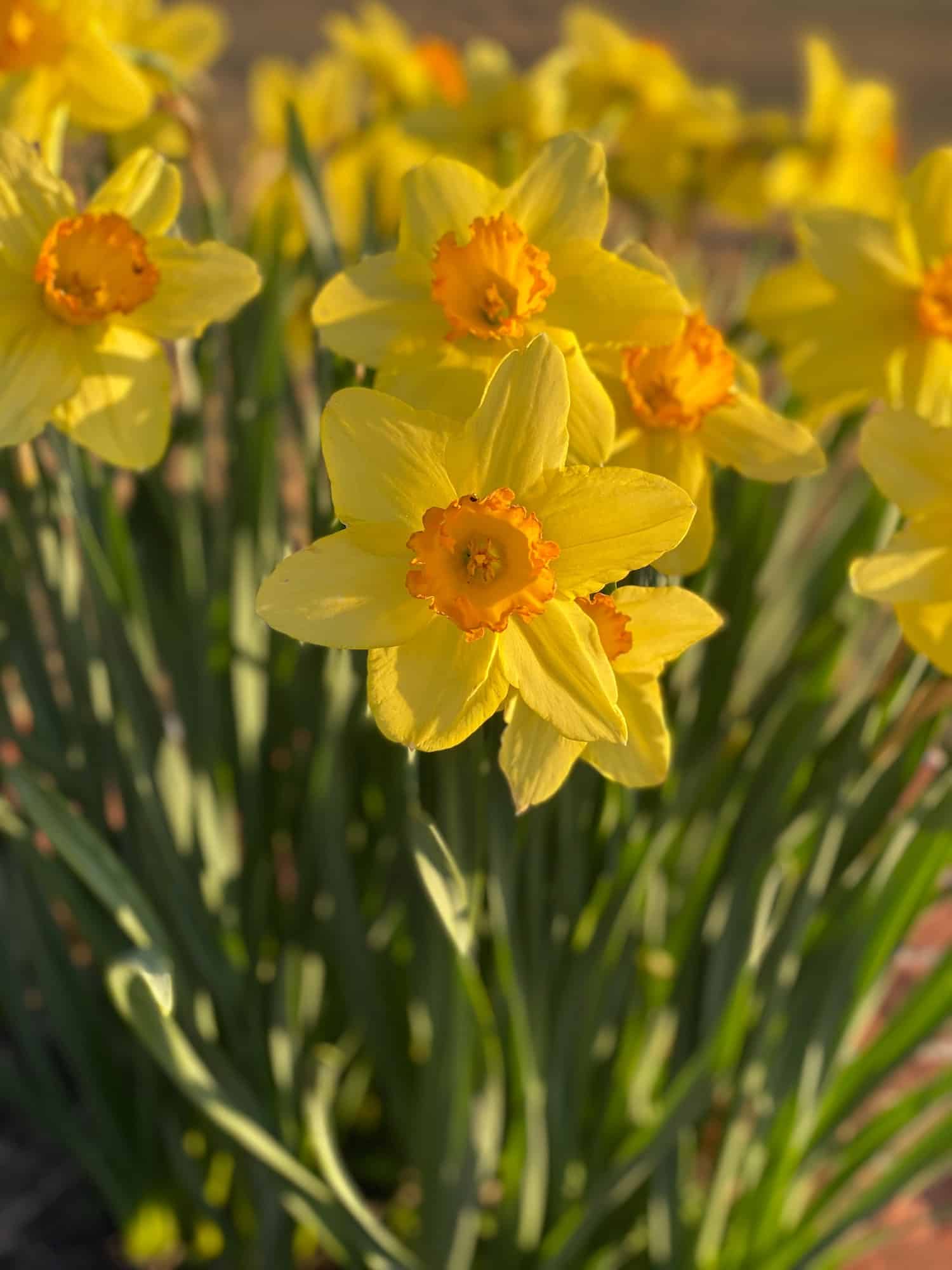 28. Black Eye Susan
Bright yellow color petals and a reddish brown, domed-shaped center distinguish Black-eyed Susans. They have long stems that may grow up to four feet tall and blossom in the midsummer.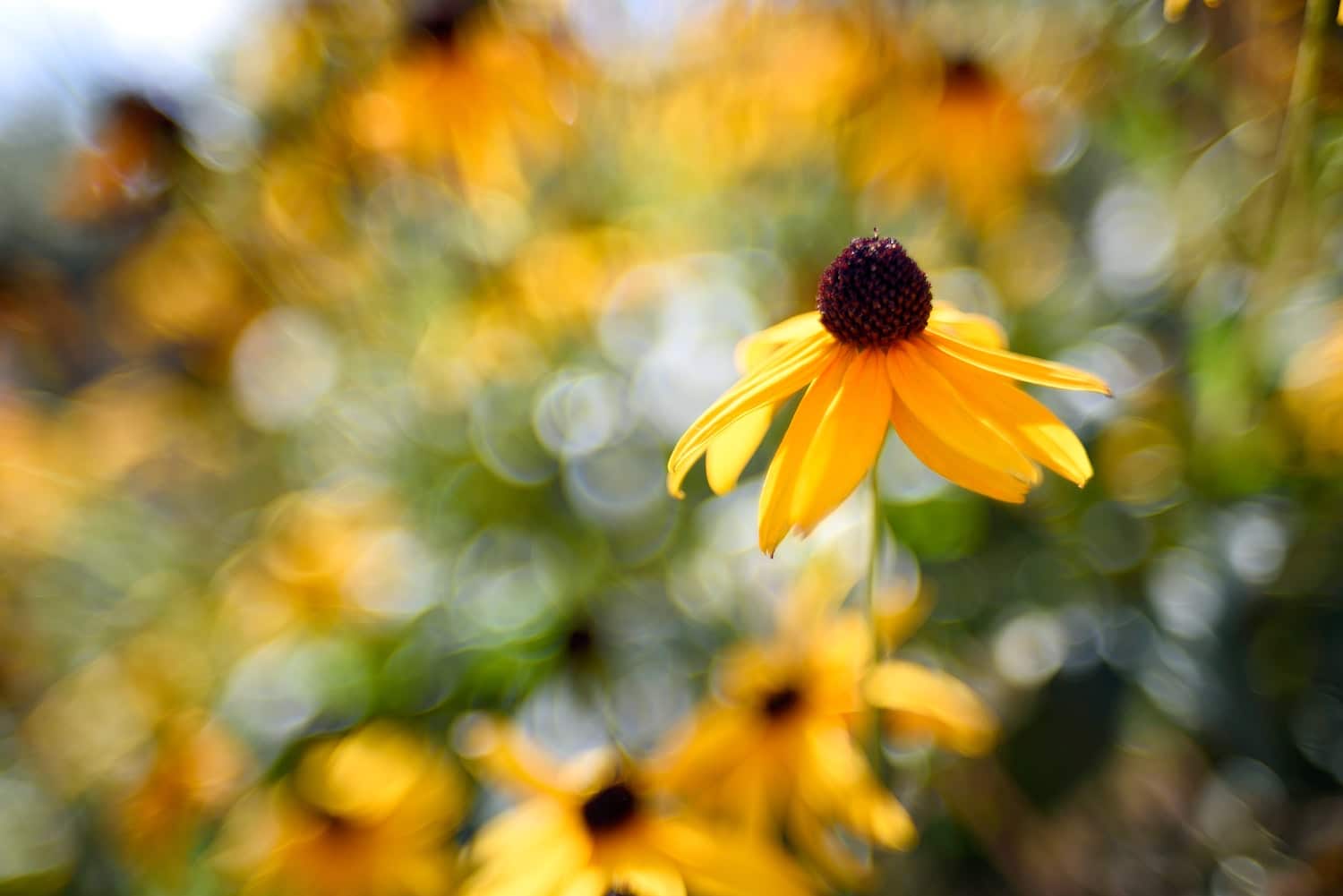 29. Petunia
Petunias bloom freely from the start of summer until the first frost in a variety of colors, from dazzling white to dark purple or crimson. One of the simplest flowers to cultivate, they are ideal for borders, flower beds, containers, and various other uses.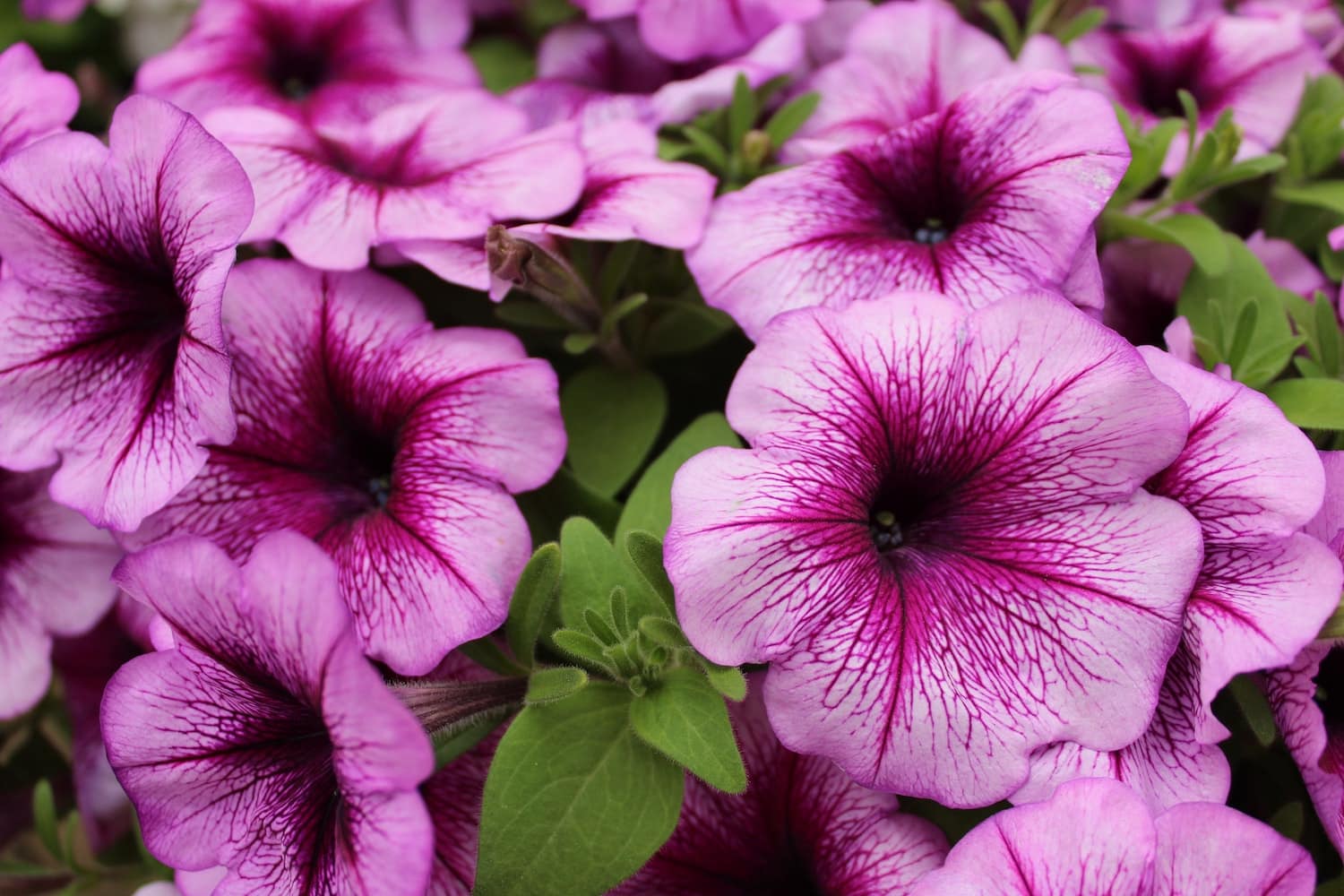 30. Violet
Violets often feature asymmetrical blooms with heart-shaped leaves that range in color from variety to variety. As their name implies, the majority of them are violet, although some are also white, blue, or yellow.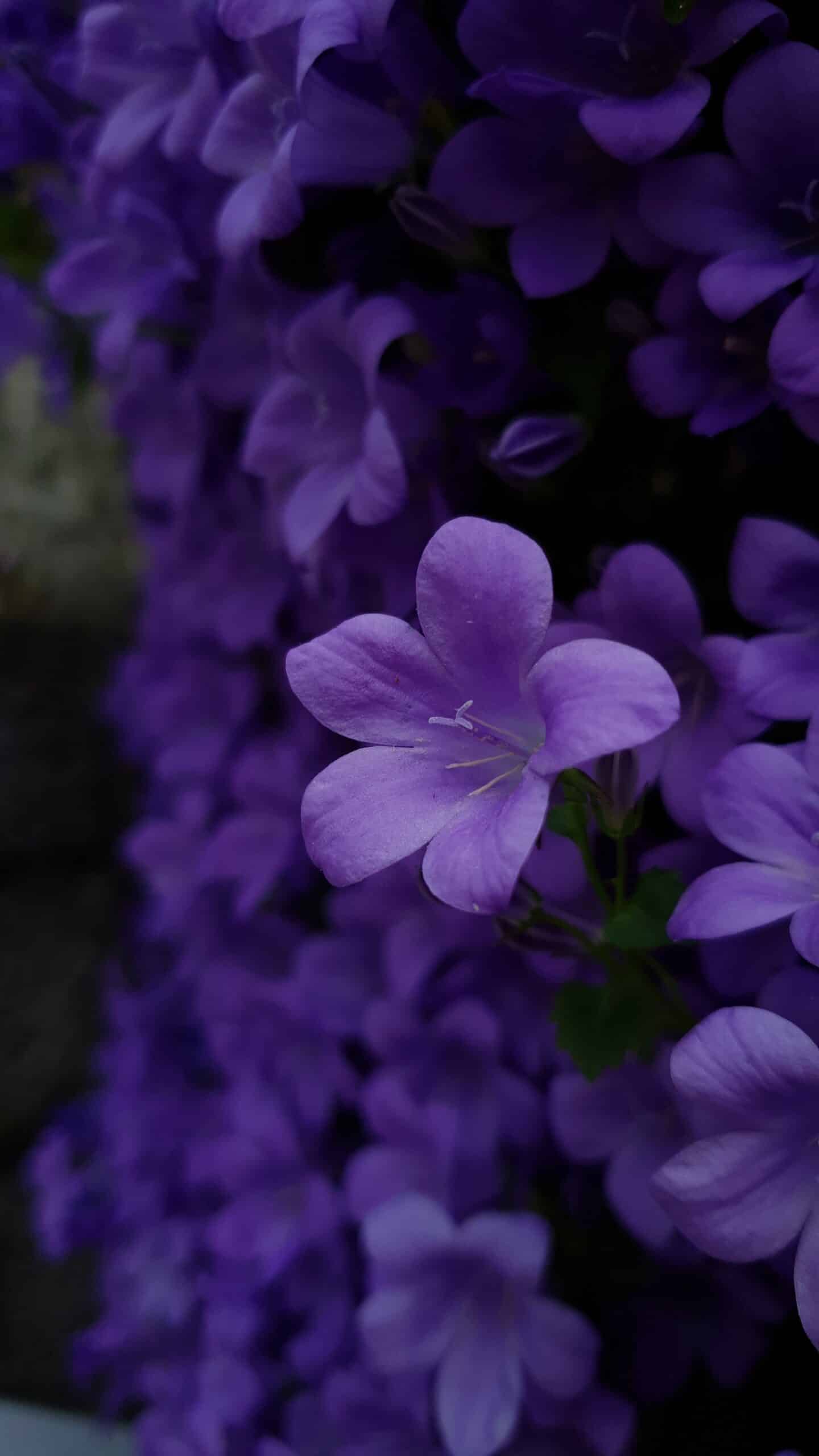 31. Ranunculus
You will see all warm color tones, from purple and pink to yellow and red, all in ranunculus. When their blossoms open, rows and rows of petals are visible, giving them an exquisite and distinctive look.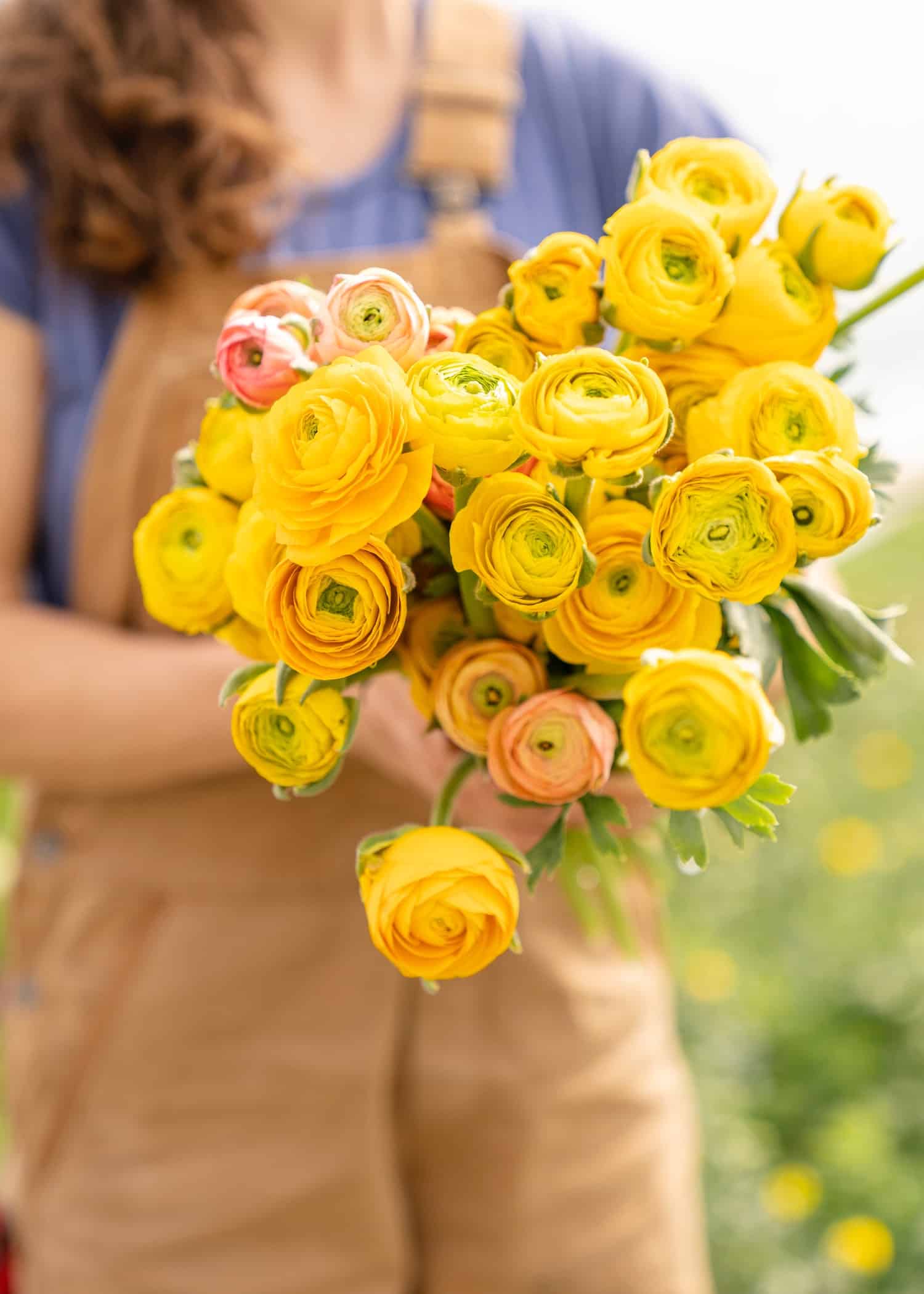 32. Dusty Miller
Gardeners love Dusty Miller due to its characteristic silver and lacy leaves. Its blossoms are a stunning brilliant yellow, standing out against the silvery background.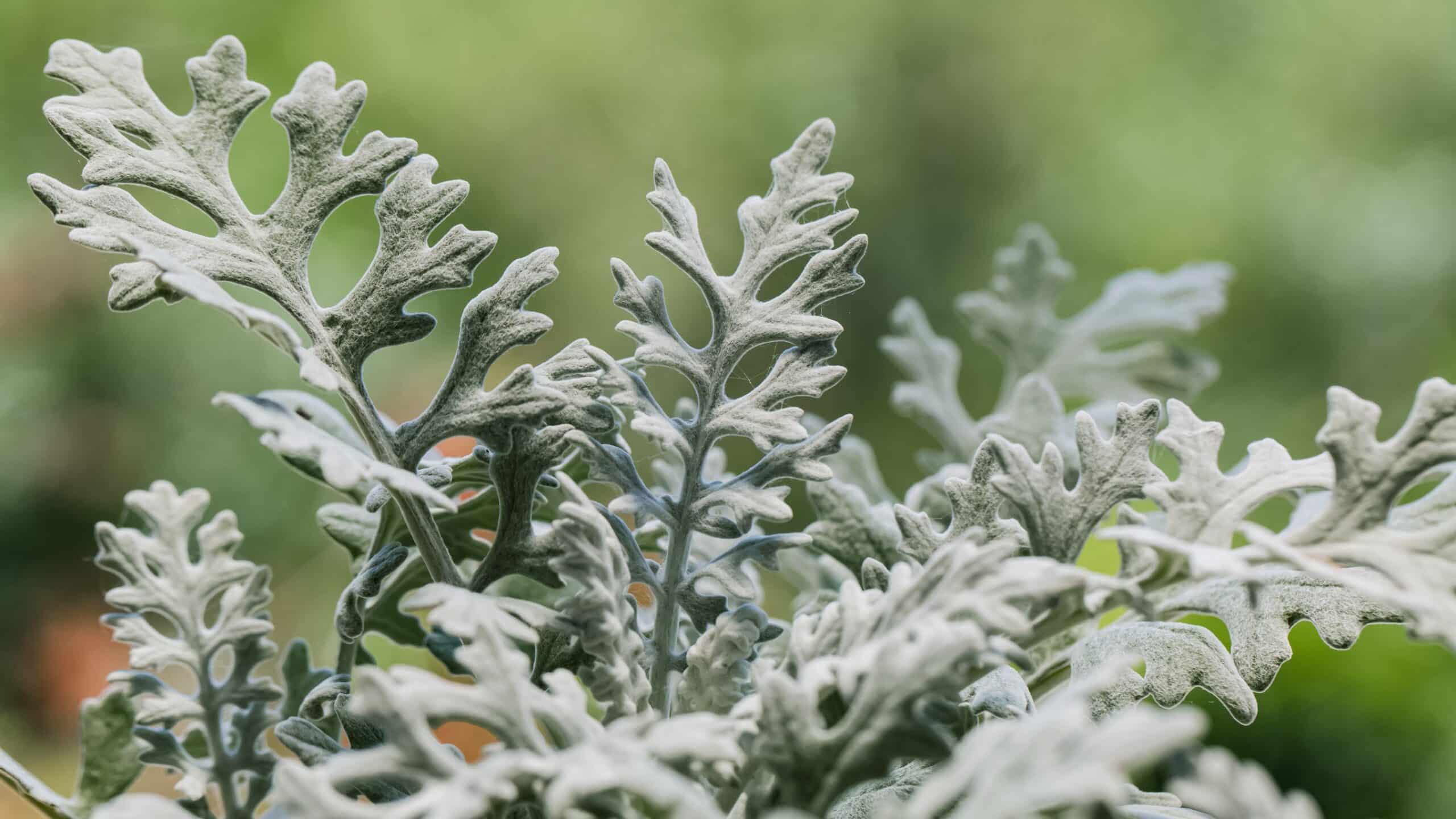 33. Begonia
Begonias come in various colors and sizes, from six inches tall to almost three feet in height. Begonias generally feature white, pink, or red blooms, but growers have developed a more comprehensive range of hues, notably yellow and orange.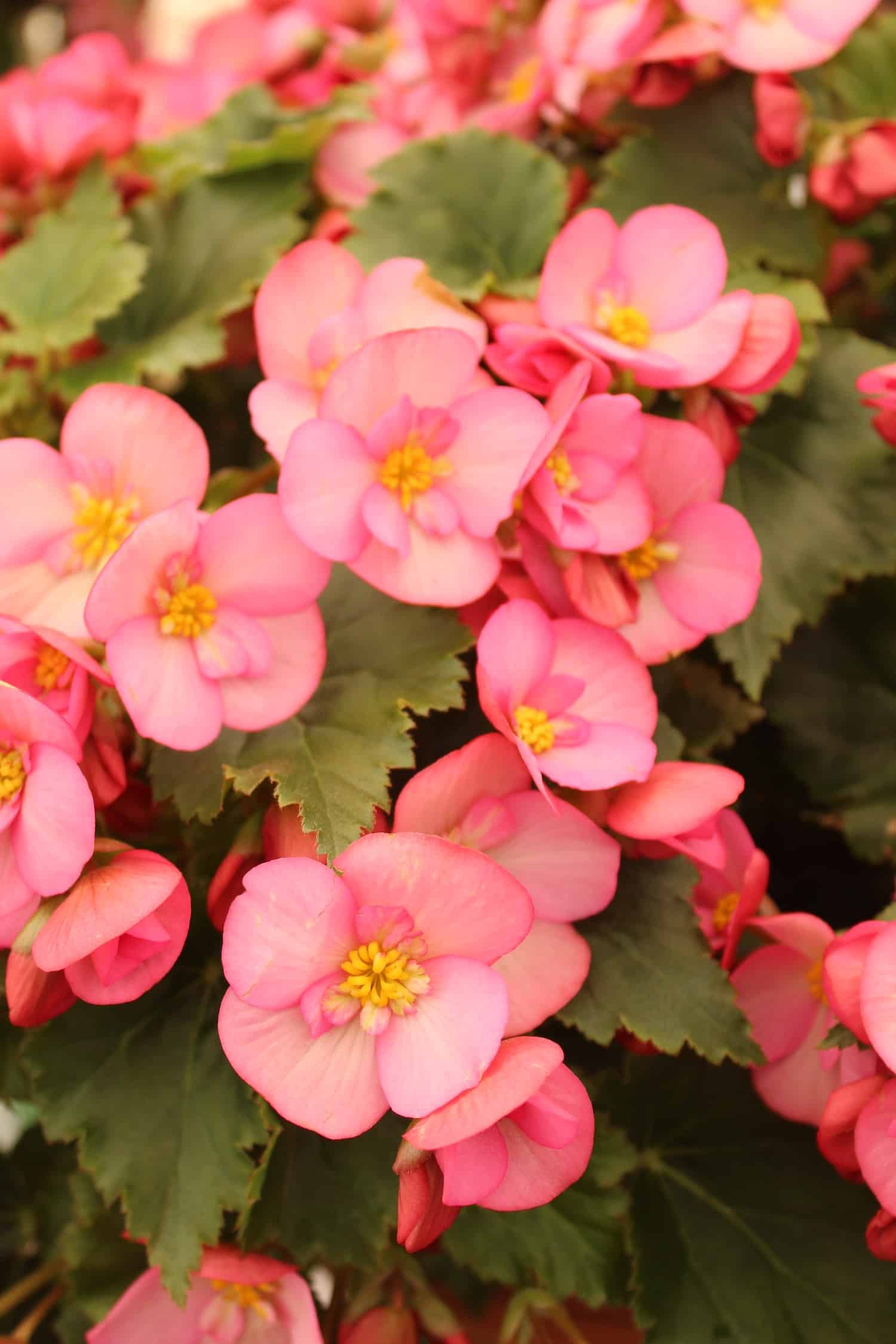 34. Hyacinth
Hyacinth is hardy evergreen with unique blooms that emerge on a straight stem. Due to its early springtime blossoms and pleasant aroma, it is popular for Easter decorations.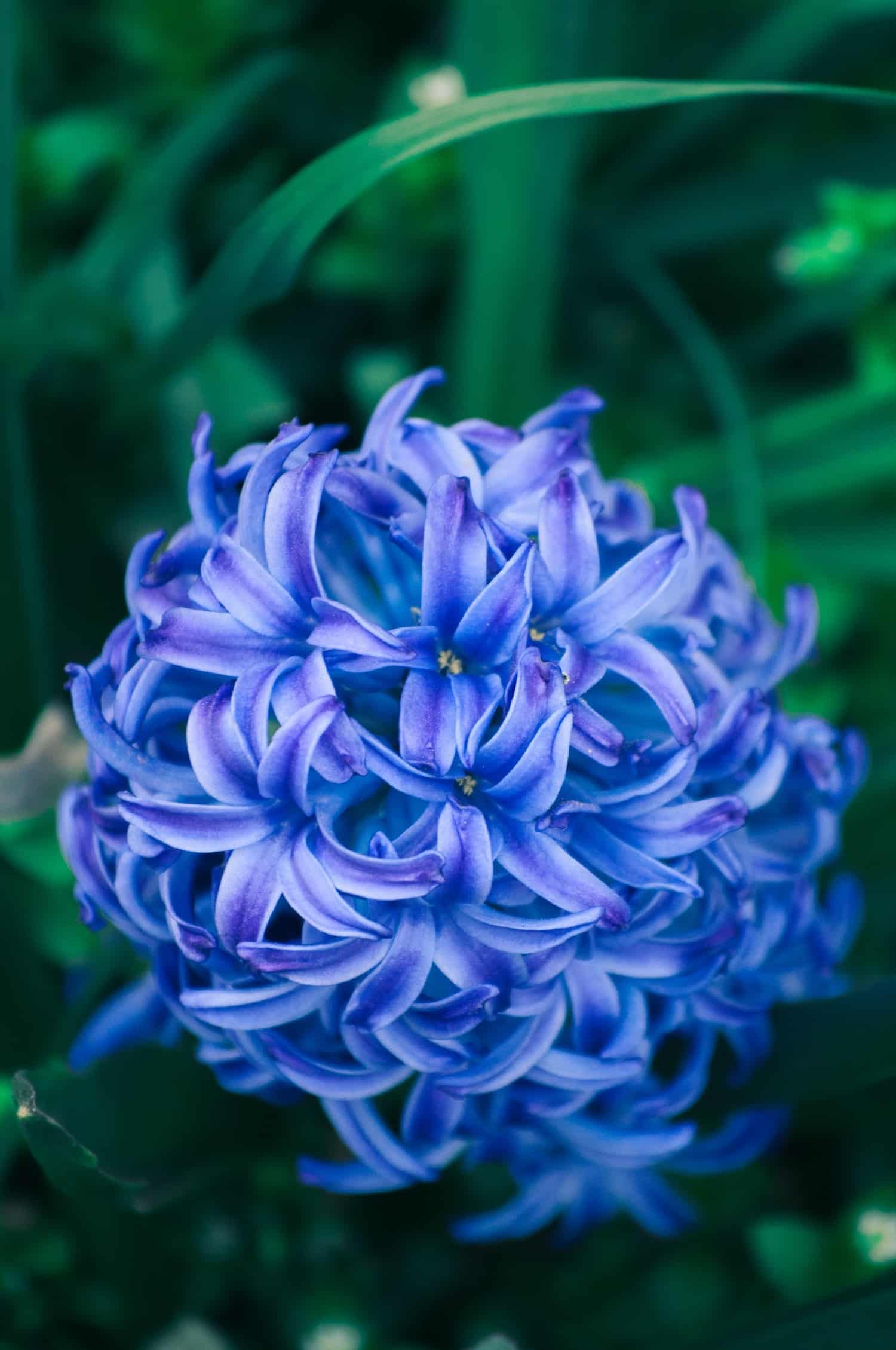 35. Camellia
Large, showy, and resembling roses, camellia blossoms come in a variety of hues, from red to pink and from white to yellow. Camellias are frequently used as metaphors for adoration, love, and devotion.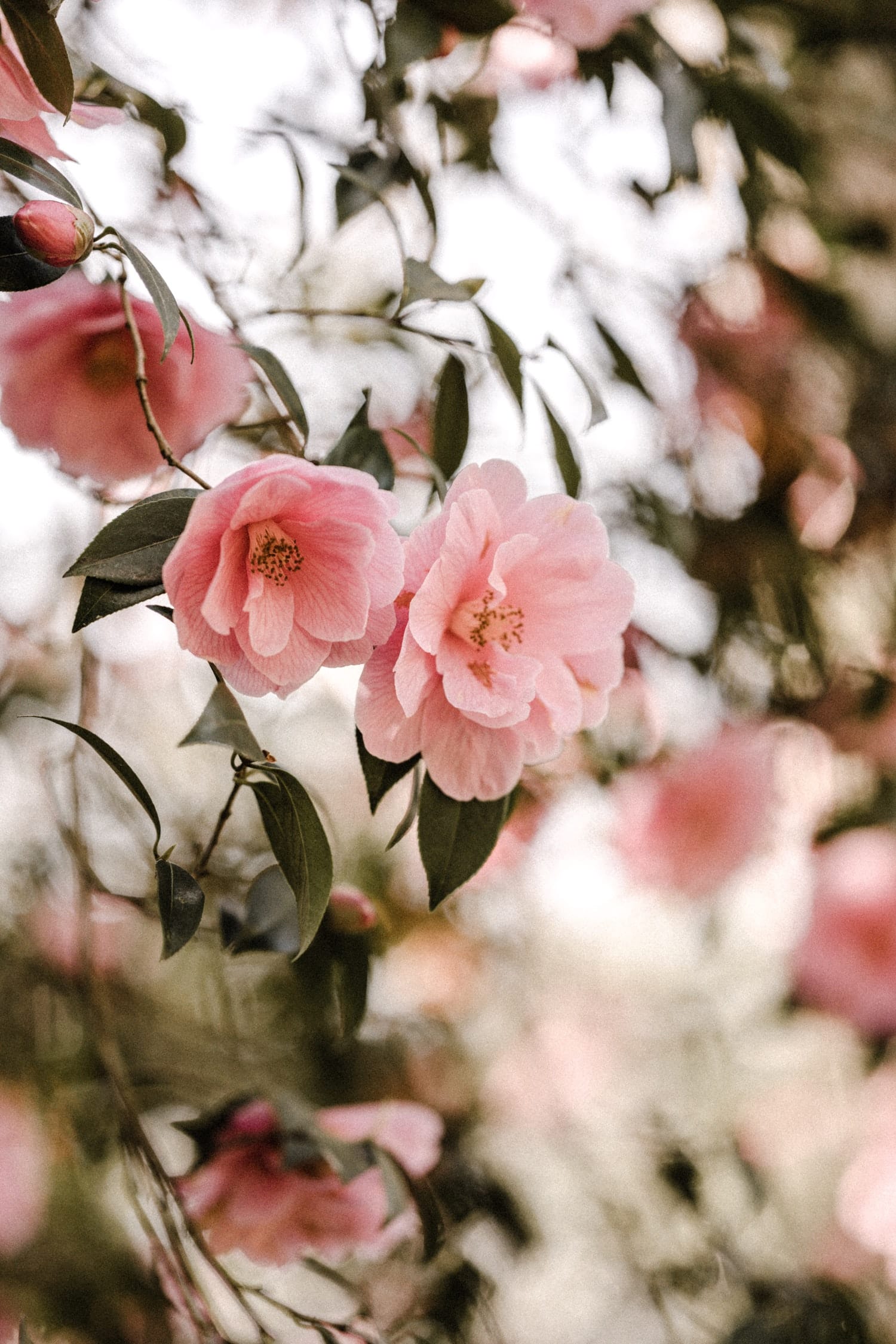 36. Coneflower
Large, spiky blooms with orange or brown canopy centers bloom on robust stalks that can grow up to five feet tall on a coneflower. They are available in several hues, including purple, red, orange, and white.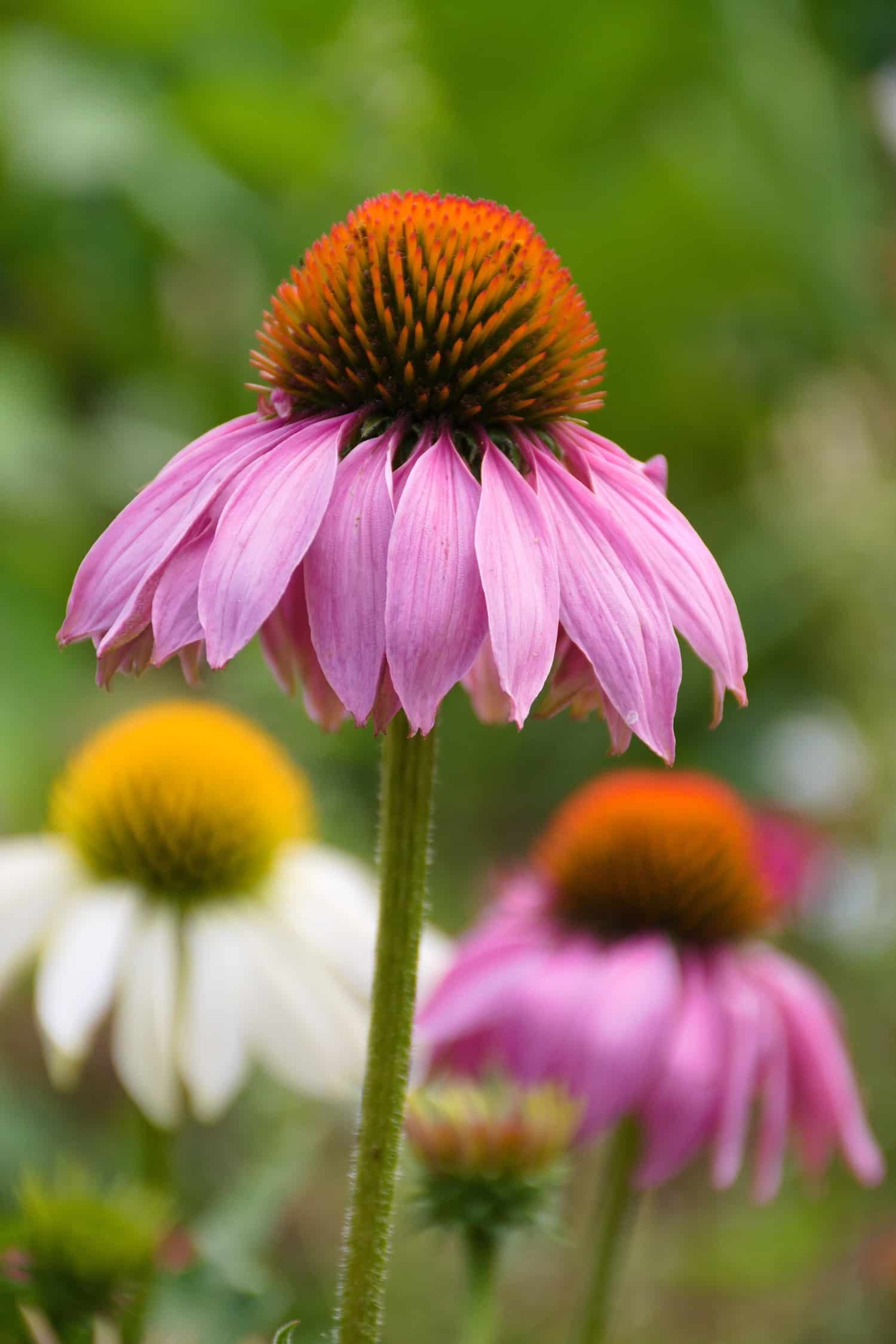 37. Clematis
A tall flowering that blooms after dusk is called evening primrose. The bloom soon withers in direct sunlight and is white inside with a yellow outside.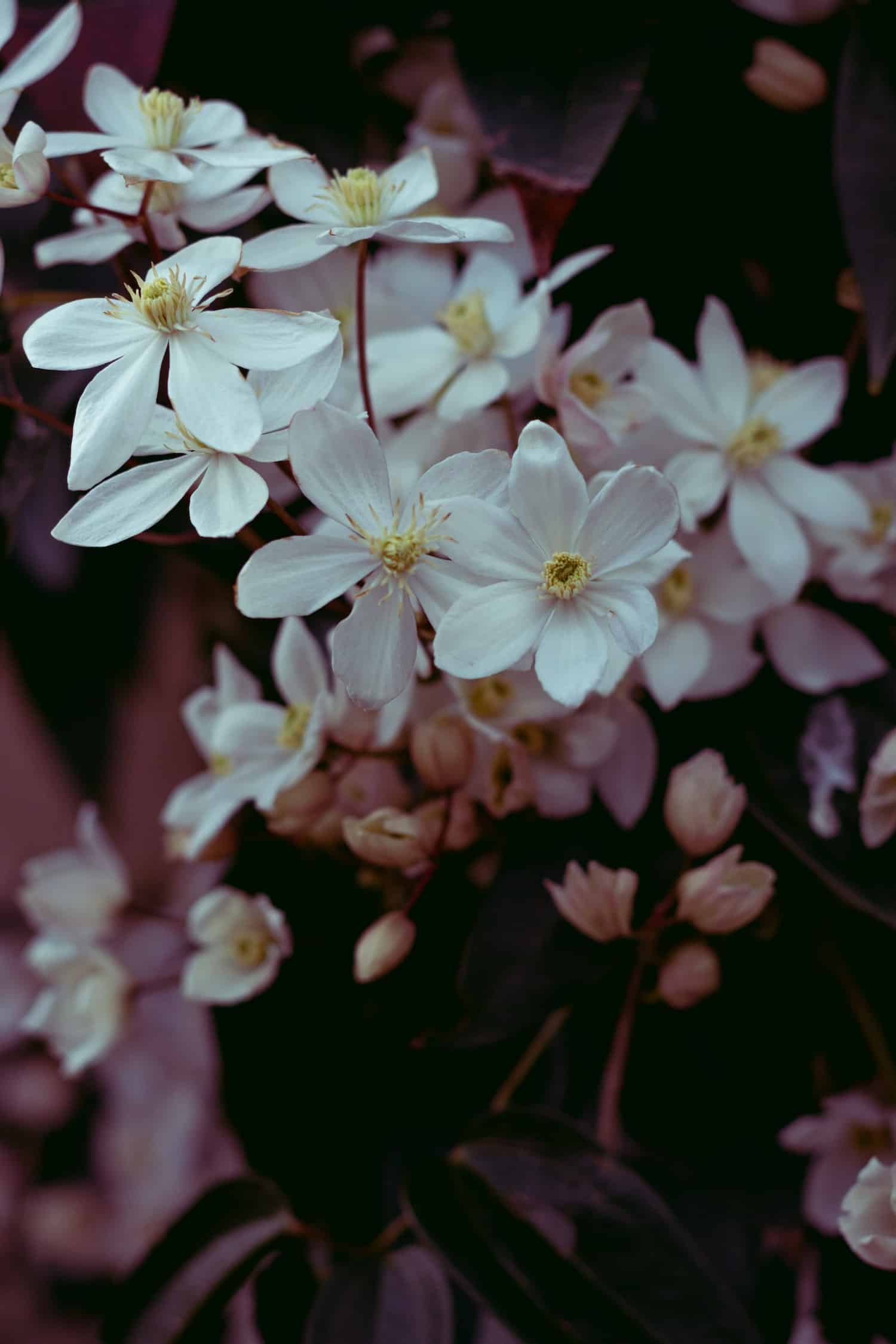 38. Evening Primrose
A stunning display of white, azure, lavender or purple blooms can be seen on the clematis vine. If given the chance to mount on a trellis, arbor, fence, or wall, it can go as tall as 12 feet.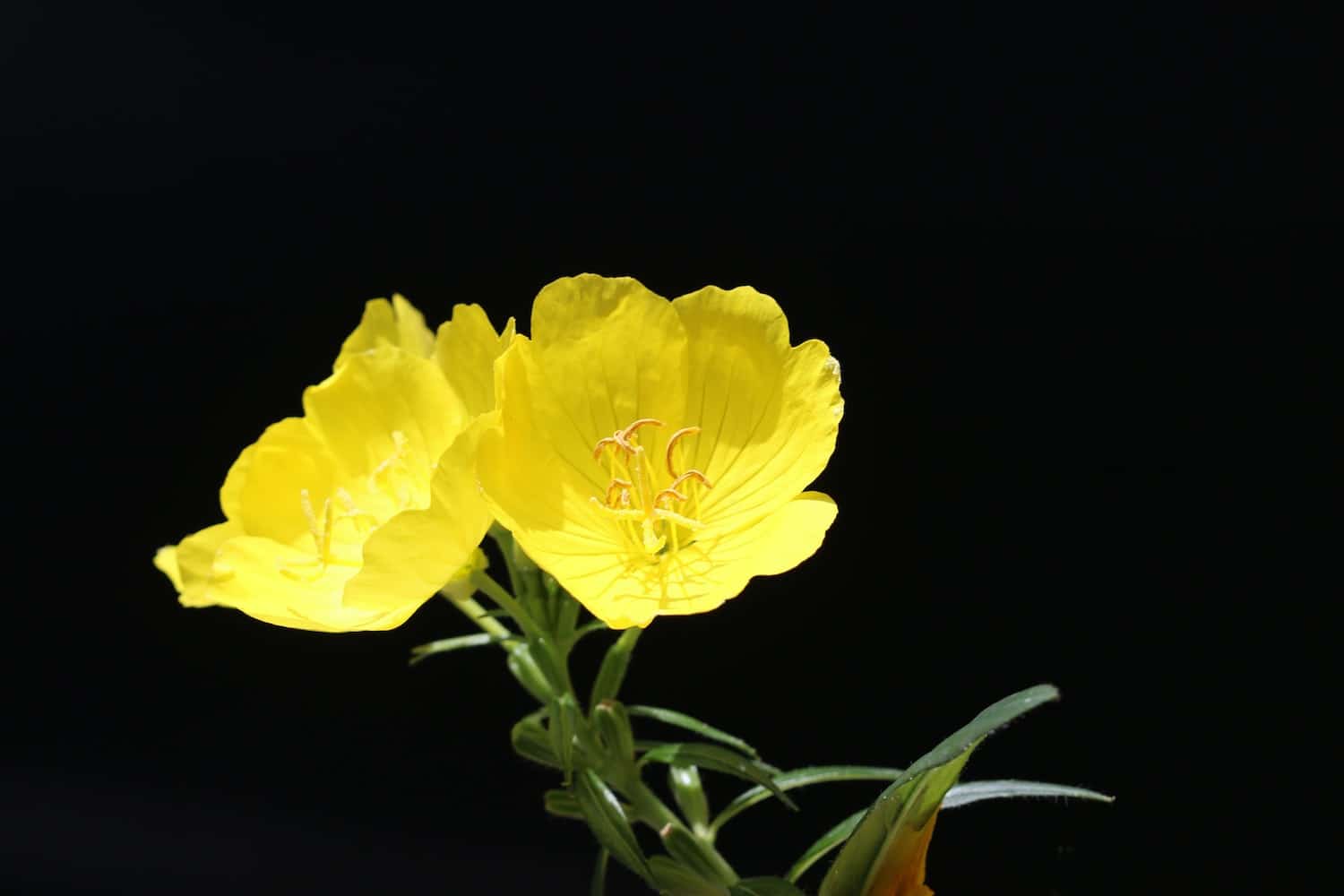 39. Freesia
The funnel-shaped freesia blooms grow as a single, one-sided sharp rise at the plant's highest point. Freesia blossoms have a lovely, lemony aroma and can be any color from pink to red and from yellow to orange.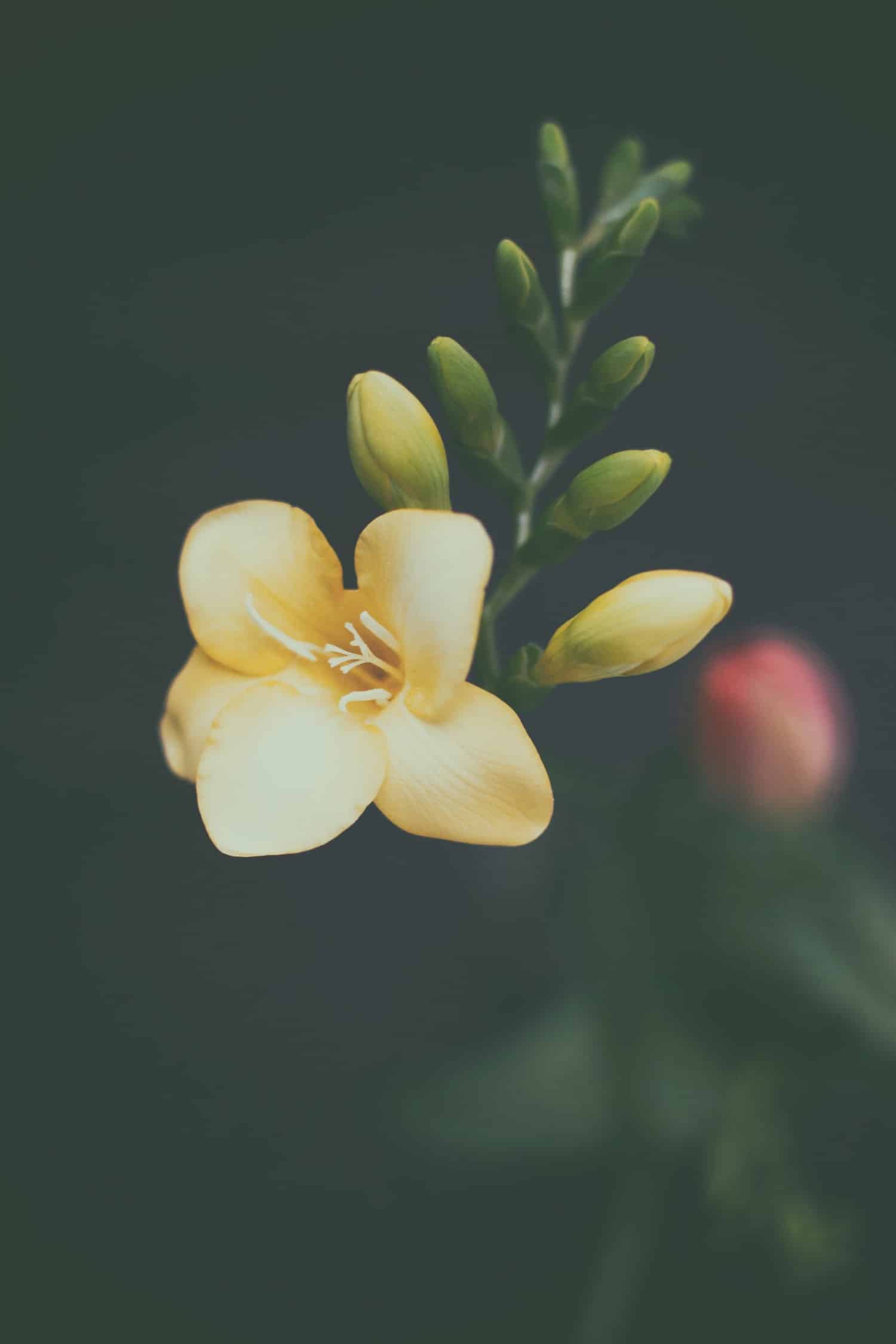 40. Forsythia
Forsythias are bushes that may reach heights of ten feet and a width of twelve feet. They have four-petaled blooms that range in color from pale yellow to brilliant golden yellow, and they blossom from beginning to mid-April.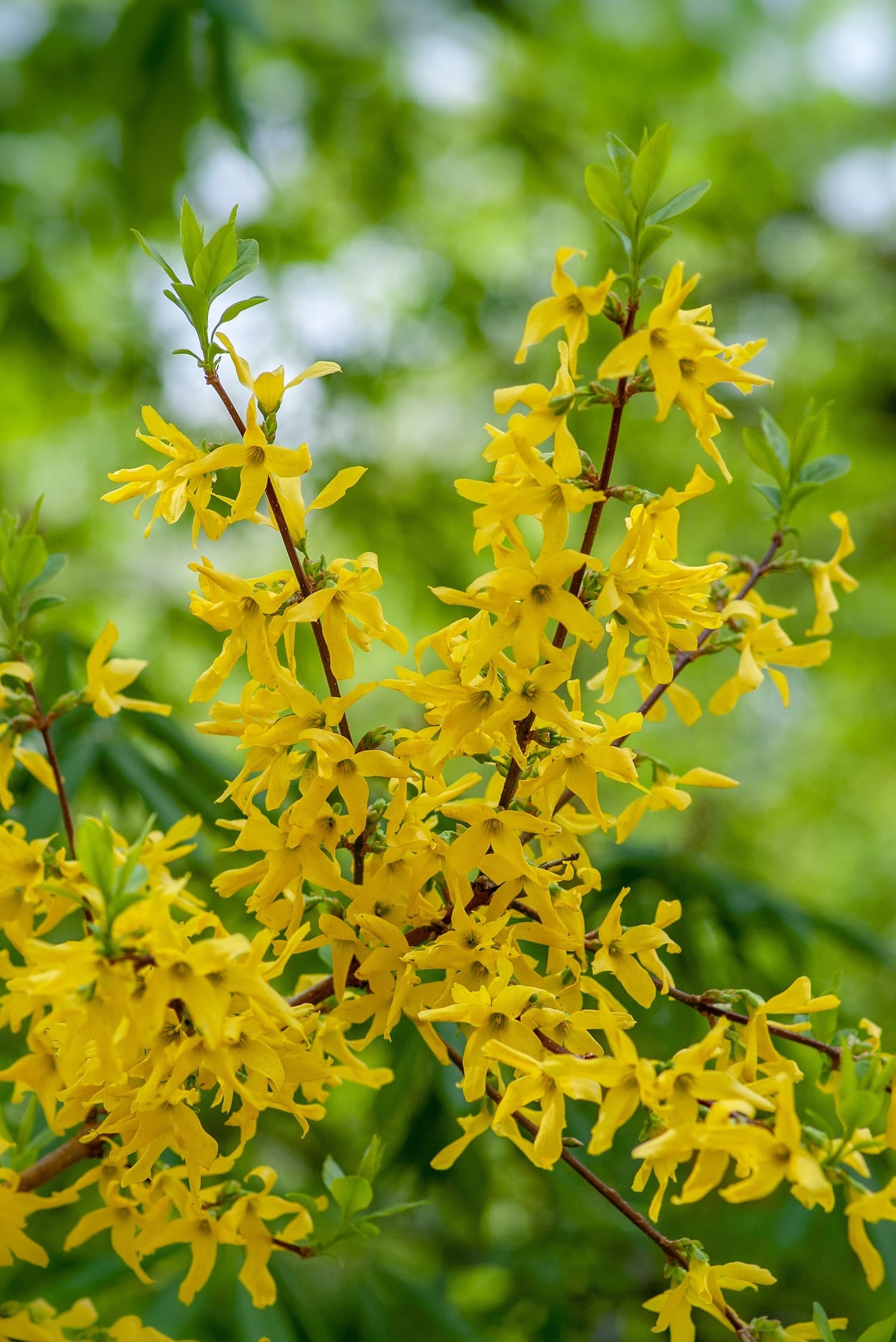 41. Gladiolus
The gladiolus has a long, eye-catching stem of fragrant blossoms. Gladiolus, which gets its name from the swords used by gladiators, is frequently used to denote memory, fidelity, and loyalty.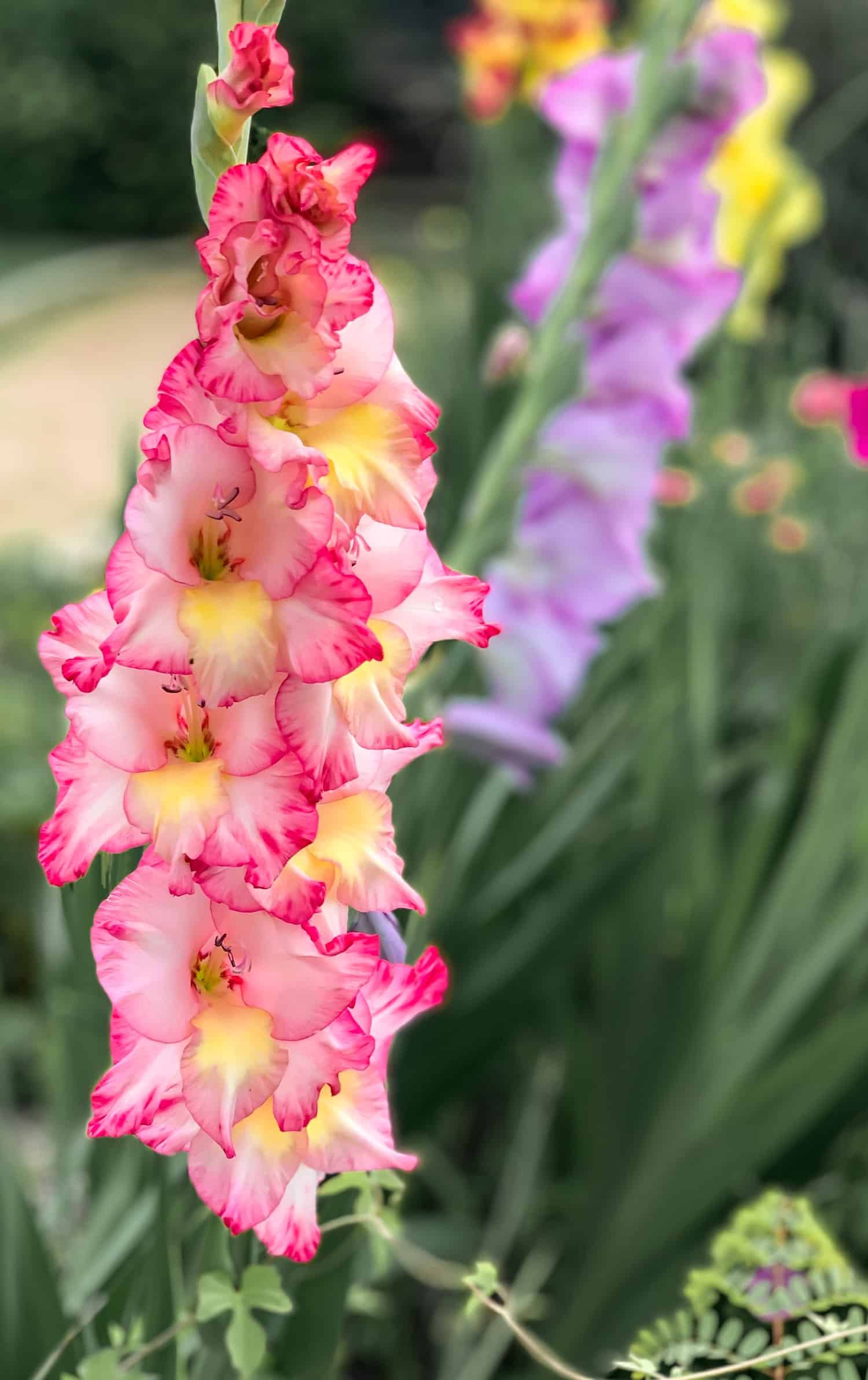 42. Hibiscus
The trumpet-shaped hibiscus blossoms may get as big as a paper plate, measuring six inches in circumference, and they have a variety of hues, including pink, red, and white. They often thrive in tropical environments and struggle in colder regions.
Here's the guide on how to plant, grow and care for hibiscus. Do you there are a lot of hibiscus varieties that exist around the world? We have featured the 25 most beautiful hibiscus varieties with pictures that will help you learn which one to grow where.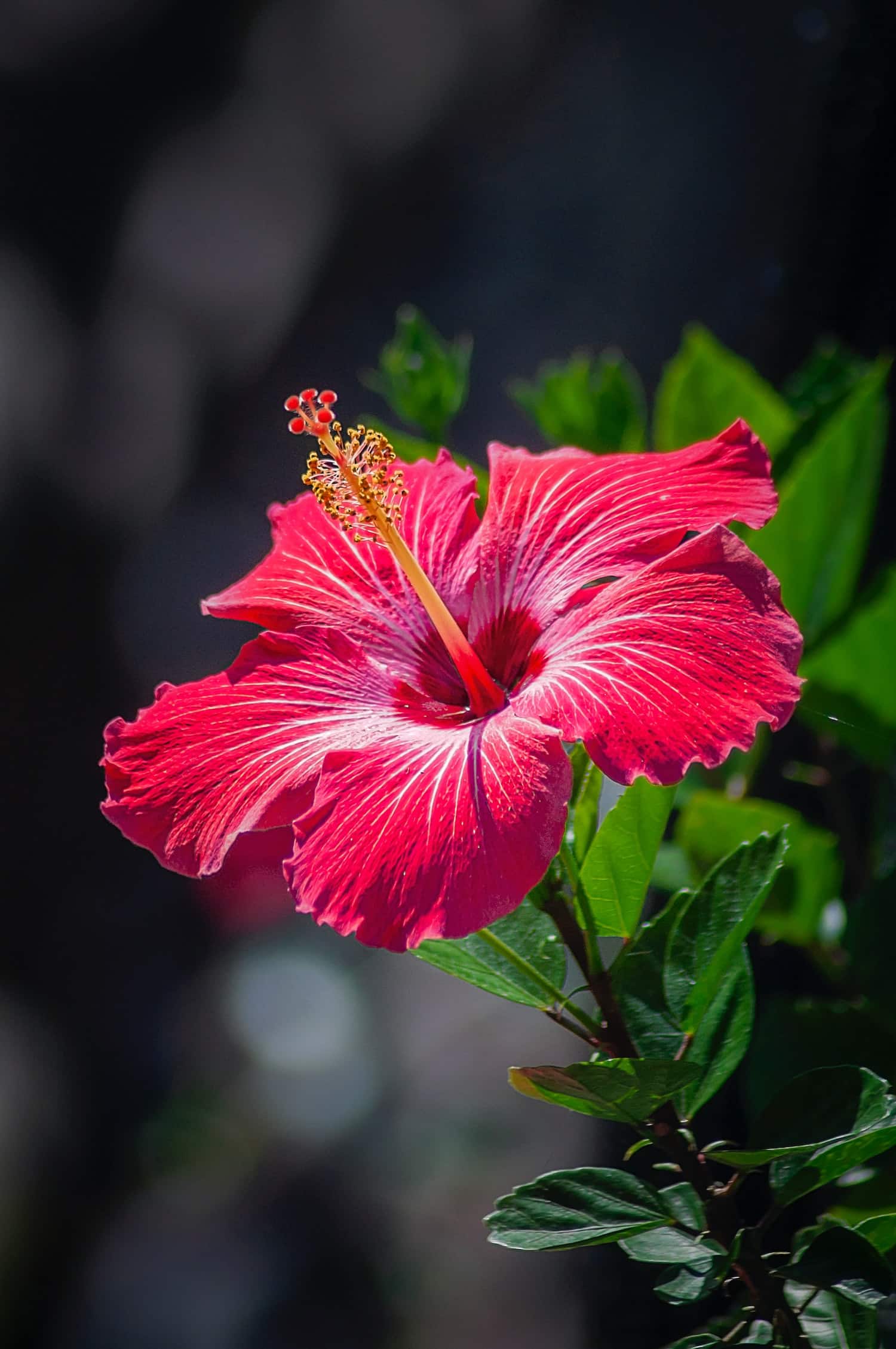 43. Hellebore
The key characteristics of hellebore are white, yellow, pink, and crimson magnificent bowl-shaped blooms. They have strong stems with knife-like serrations along the edges.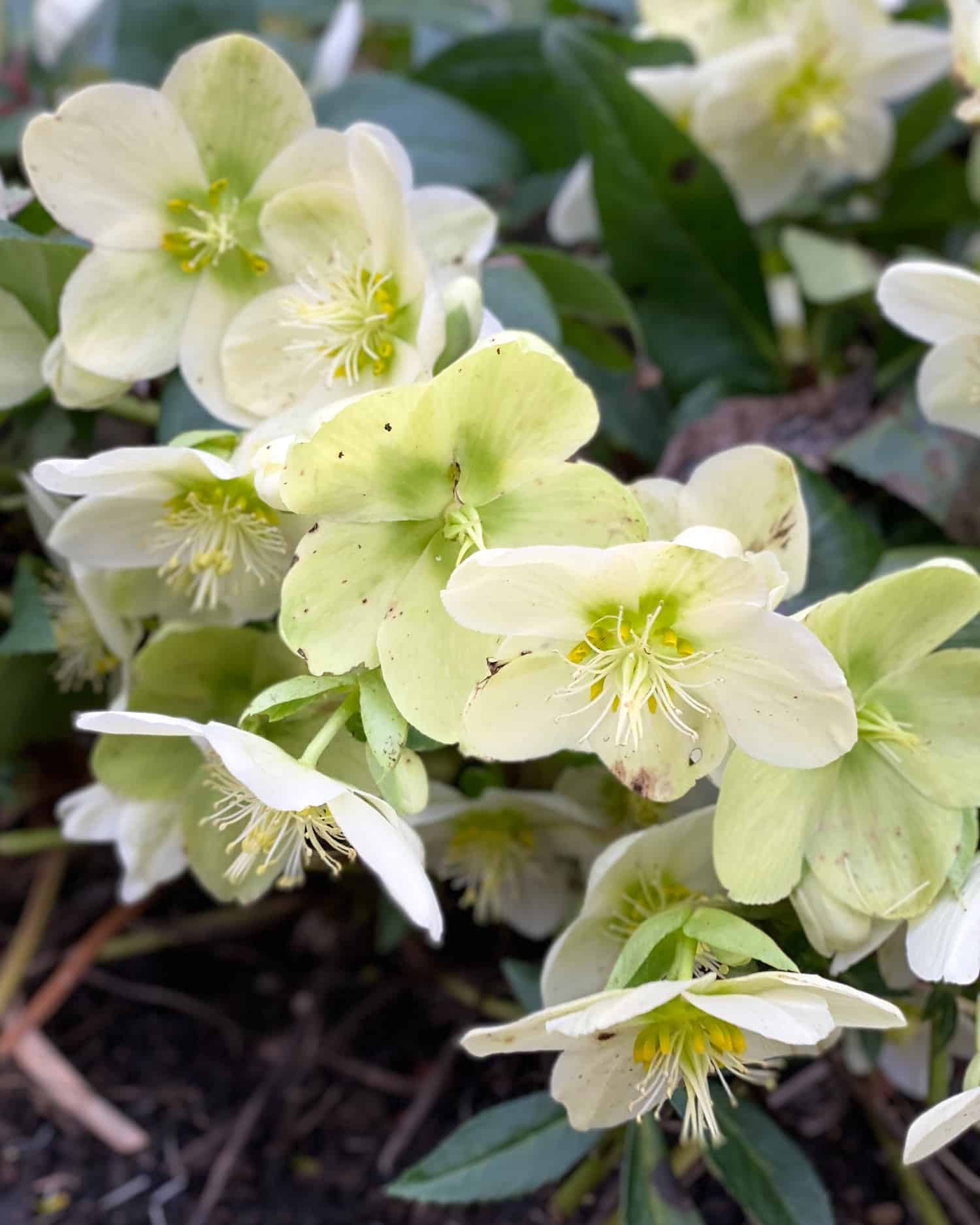 44. Hydrangea
Because of their vast, rounded flower heads made up of small, individual blooms, hydrangeas are renowned among landscapers and florists. They are available in various hues, including purple, blue, and white. Grow hydrangeas with the help of our guide.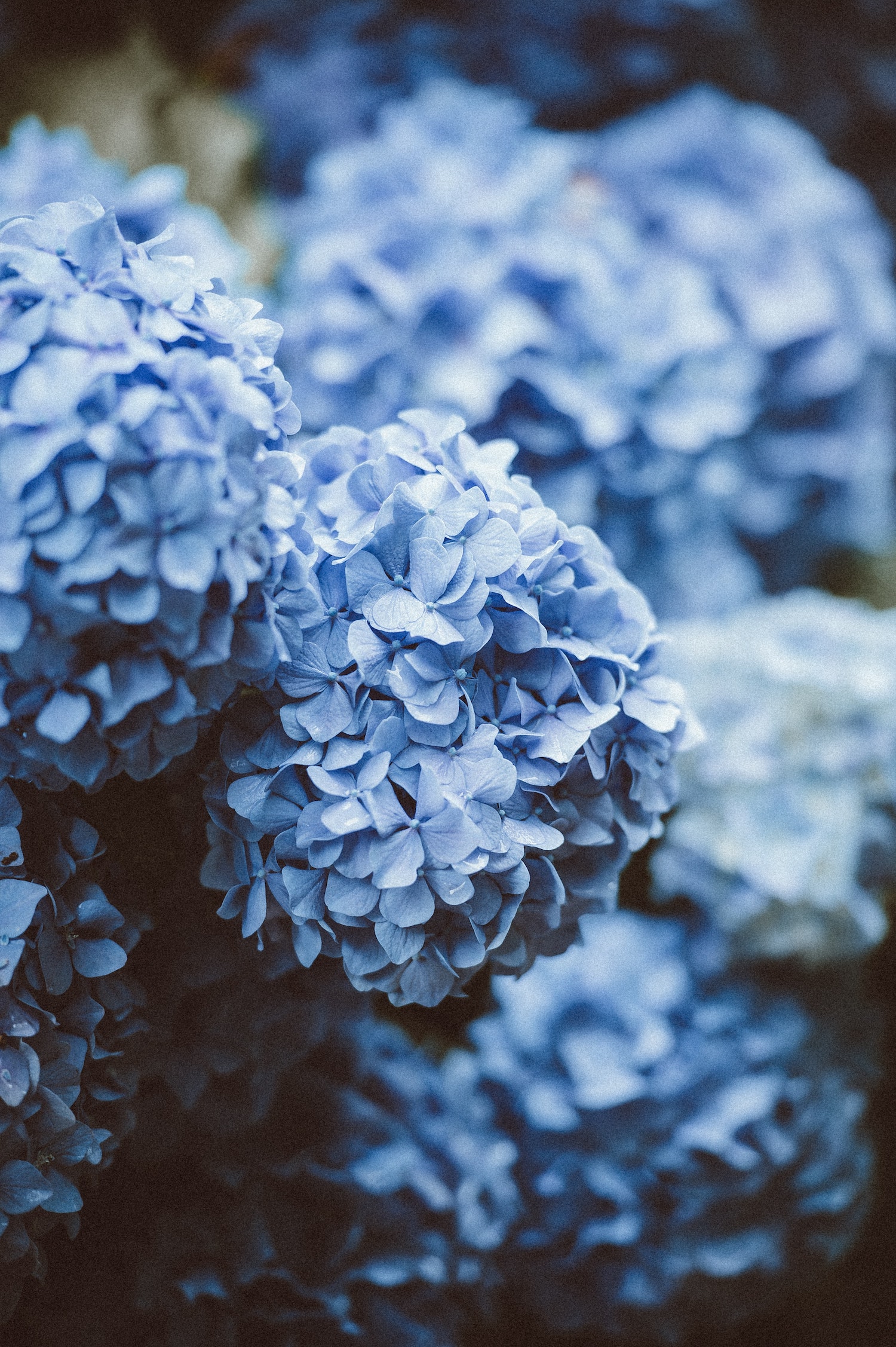 45. Jasmine
Jasmine bears tubular, gloopy blooms and oval, glossy leaves as it develops into a bushy hedge or climbing vine. A deep, sweet, and seductive scent that comes from the blossoms is utilized in fragrances all over the world.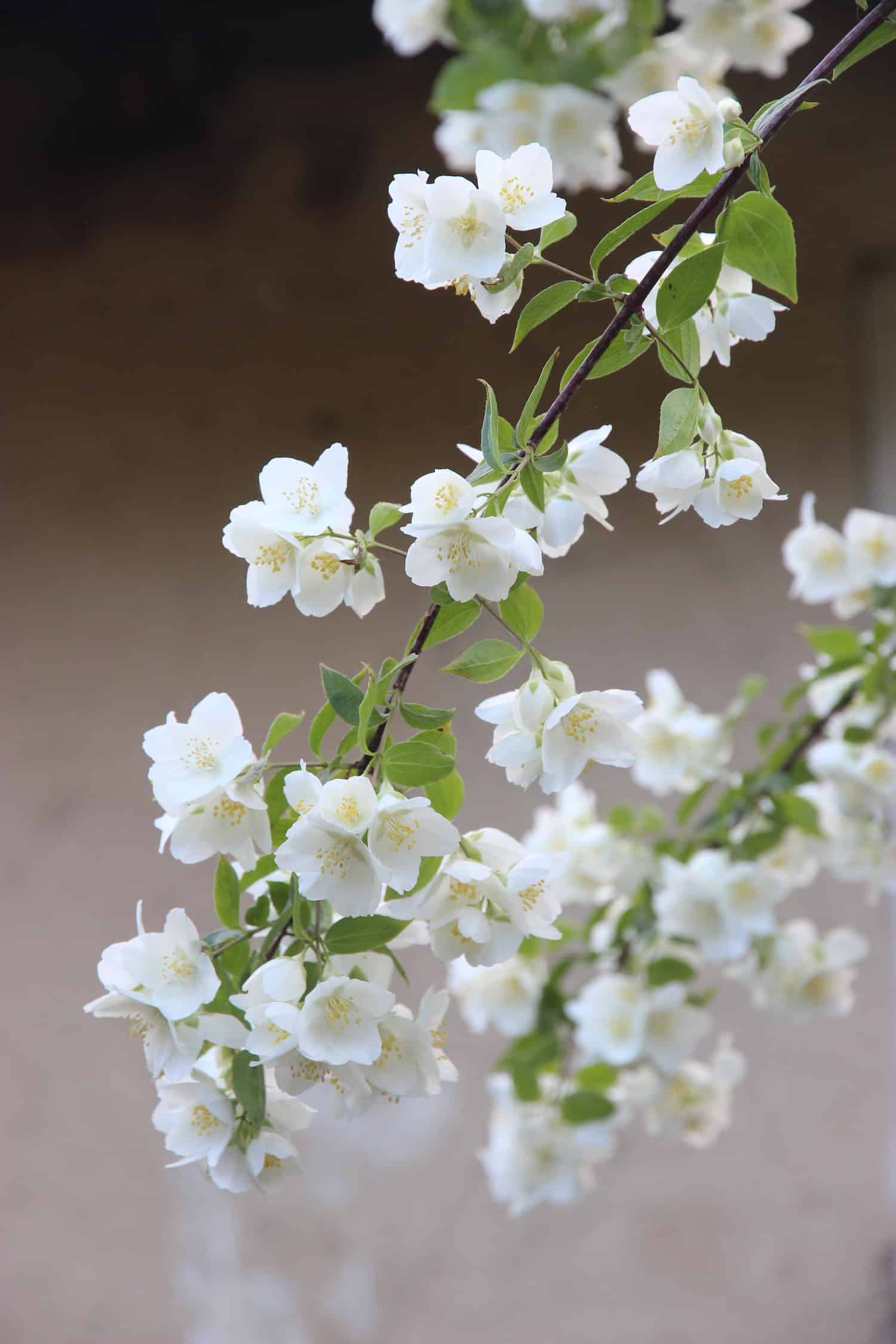 46. Poinsettia
Poinsettias, with their vivid red hue, are the traditional Christmas flower. The vibrant petals are the plant's top leaves rather than flowers.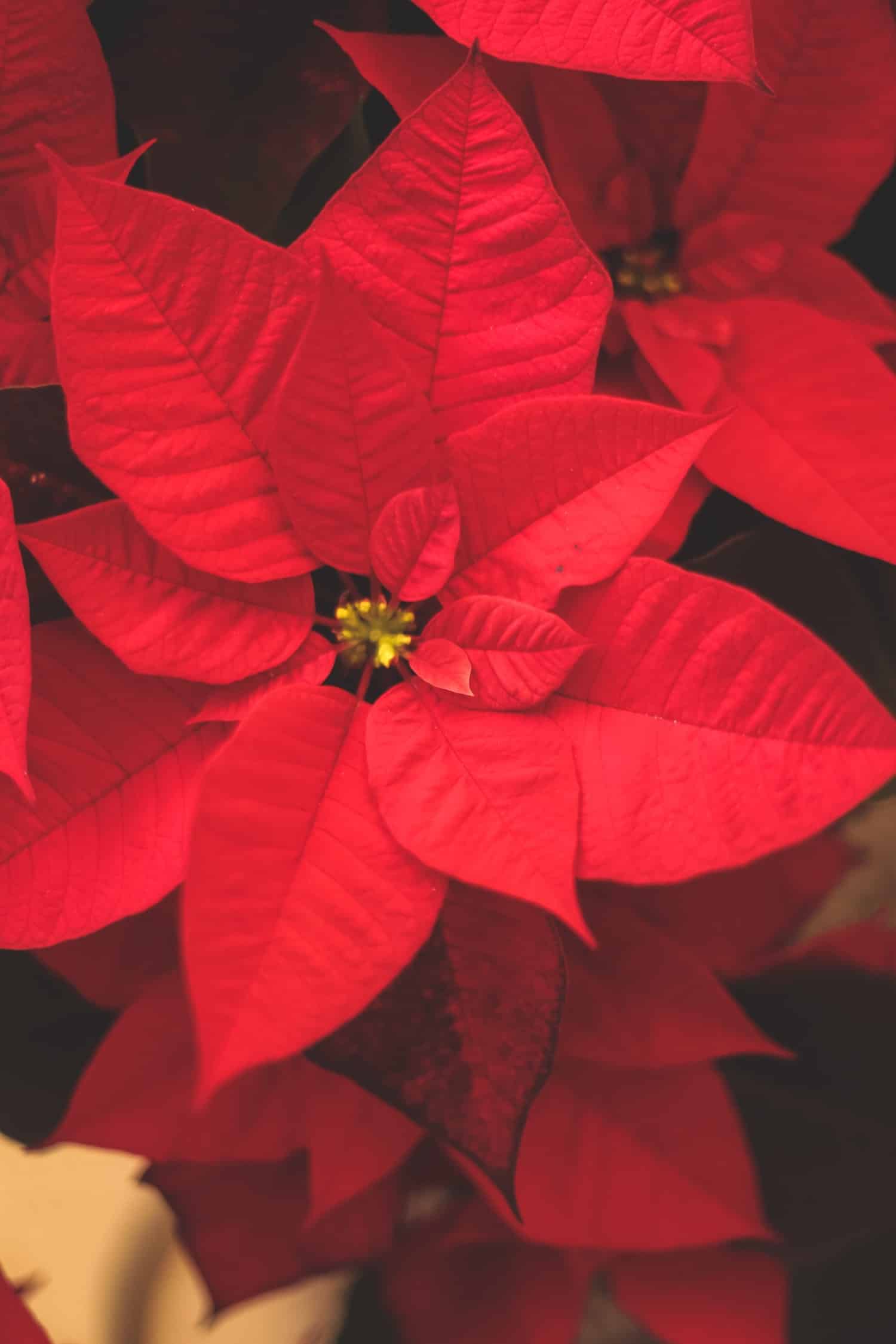 47. Lilac
The tall, cone-shaped blossoms of lilacs, which are covered with small, tubular flowers, make them easy to identify. They also appear in blues, white, pink, or yellow but are most famous for their lilac-colored blossoms.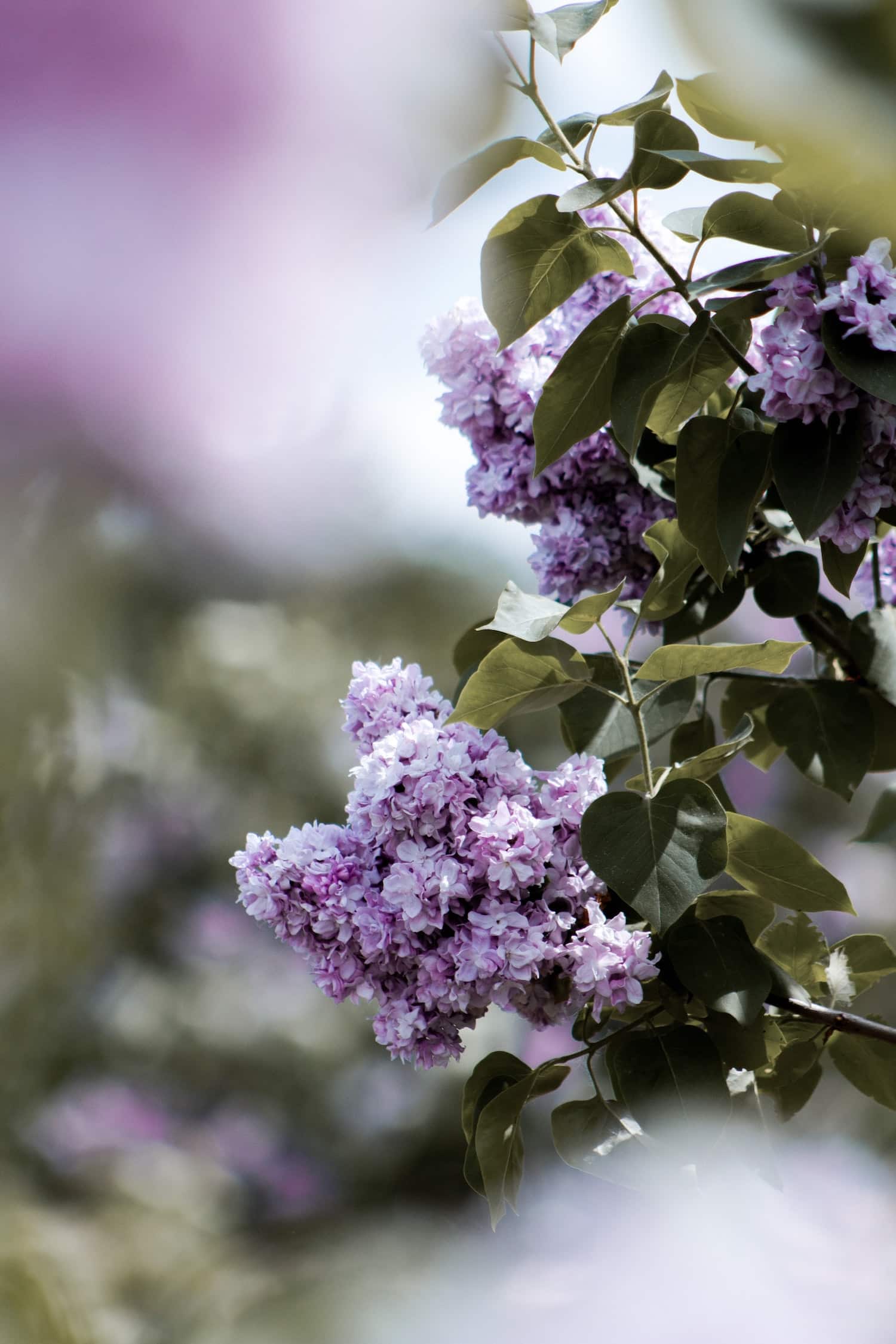 48. Forget Me Not
The dark blue petals of forget-me-nots are usually distinguished by a brilliant yellow center. Their blue blossoms contrast wonderfully with their bright green foliage.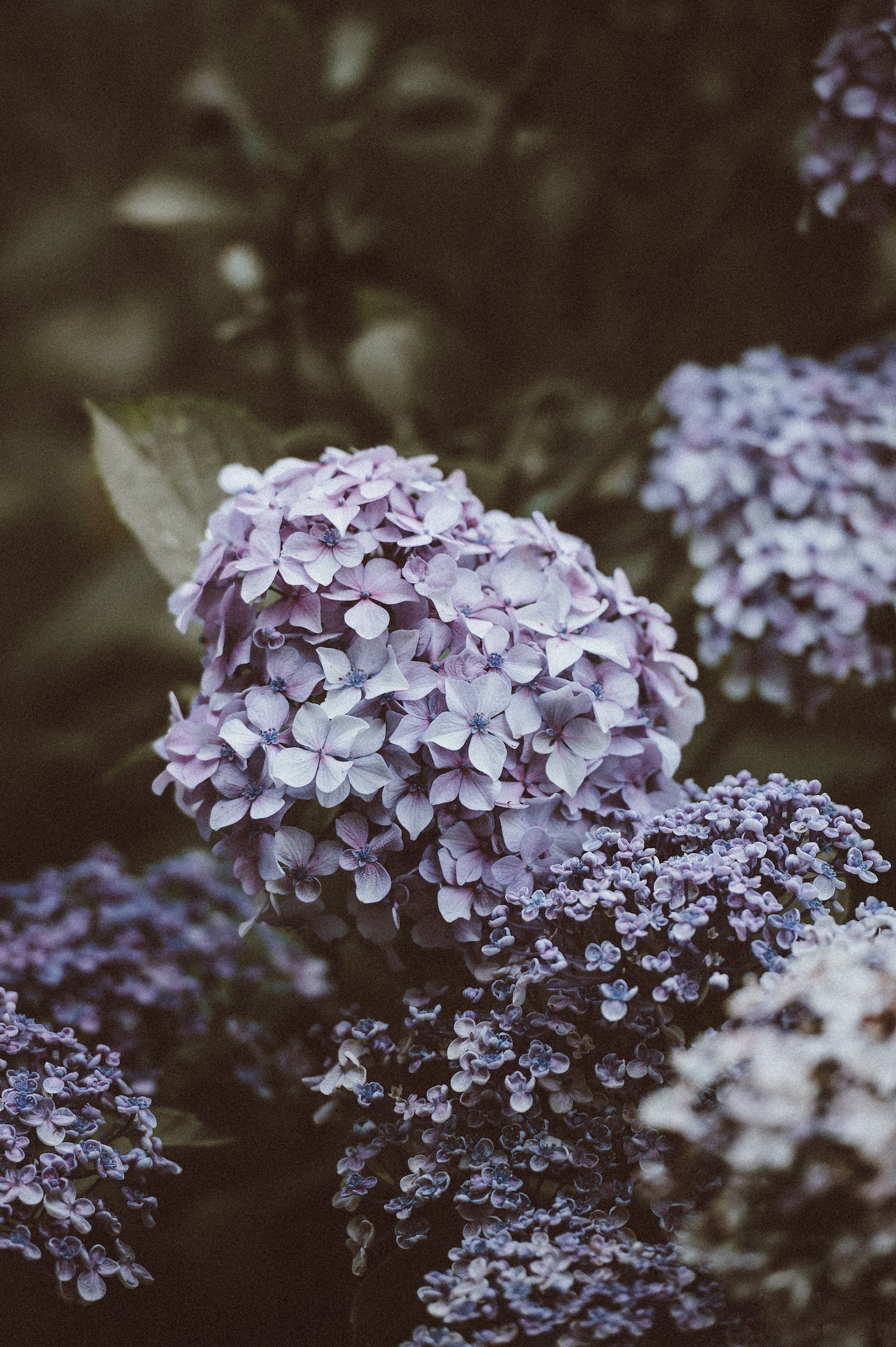 49. Rhododendron
Large, bell-shaped blooms on rhododendrons bloom in clusters and come in a broad range of hues, including red, purple, orange, white, pink, and yellow. They thrive in dark places and have green or bright green everlasting leaves.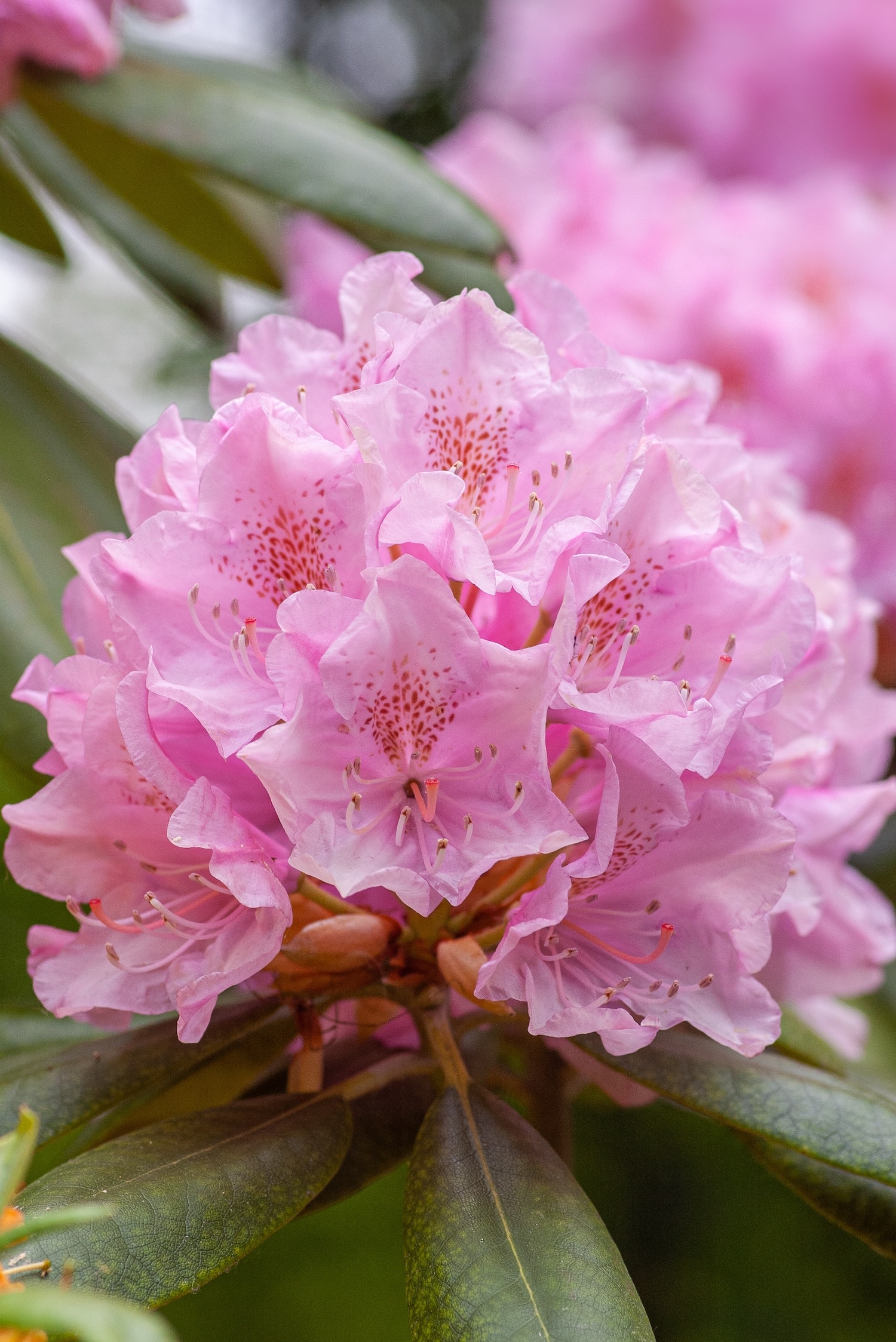 50. Queen Anne's Lace
The most distinctive feature of Queen Anne's Lace has been its white, frilly blossoms, which frequently have a single violet dot in the center. A story claiming Queen Anne of England stabbed her fingers and a blood drop fell just on the white lace she was making gave rise to the plant's name.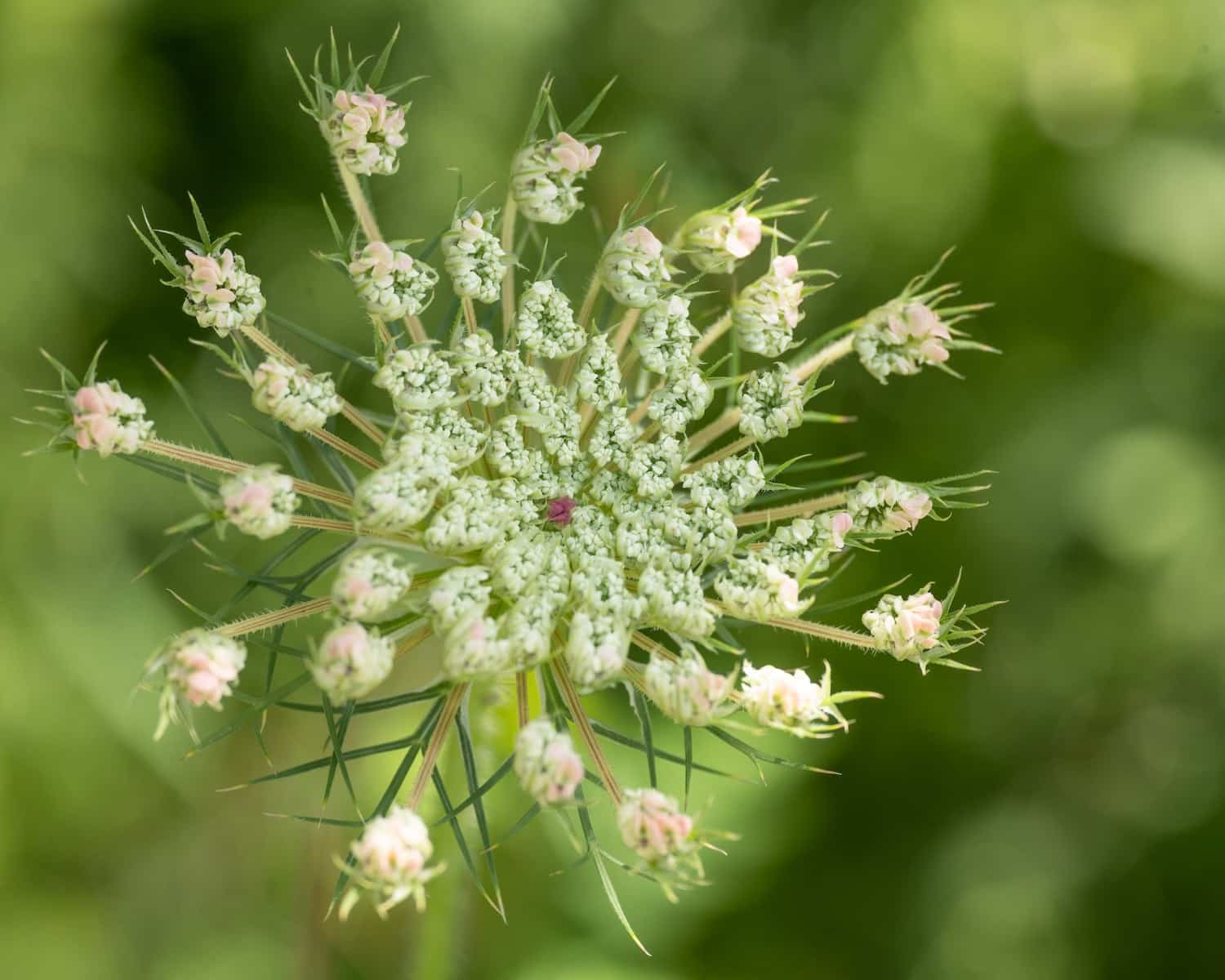 Tell us your Favorite Types of Flowers.
Flowers add glory to your garden spaces and are considered one of the best gift items for your loved ones. We hope you enjoyed reading about these colorful types of flowers. If you want to add some grace to your garden, pick up this massive list of different types of flowers. However, be sure to read about their gardening conditions before deciding to plant.
There are many other beautiful types of flowers that we love. Those are Plumeria and Blue PassionFlower.
What are your favorites? Would you consider growing any of these types of flowers? Or are you already growing some of these? Do let us know your favorite ones. 
What are the different types of orchid flowers?
The orchid family is one of the most extensive and varied groupings of blooming plants on earth. Currently orchid family obtains more than 25,000 distinct species, except Antarctica, that are found on every continent.
What are the types of weeds with purple flowers?
Several weed species have purple blooms, such as Canada thistle and musk thistle. However, the most prevalent purple-flowered weeds are wild violet, creeping Charlie, purple deadnettle, and henbit.
What are the types of Hawaiian flowers?
Anthurium, Bird of Paradise, Hawaiian Gardenia, Pikake, Blue Ginger, Hawaiian Hibiscus, and Plumeria are some Hawaiian flowers. 
What are the types of black flowers?
More than 50 types of black color flowers are available worldwide. Some of the standard types of black flowers are Black Dahlia, Pansy, Chocolate Cosmos, Black Lily, Calla Lily, Black Roses, Queen of the Night Tulip Bat Orchid / Bat Flower, etc.
x