Thinking to bring beautiful colors to your garden? Is Hydrangeas in your mind? If yes is your answer, you are at the right place. This article will help you on how to grow and care for hydrangeas with ease. Keep on reading!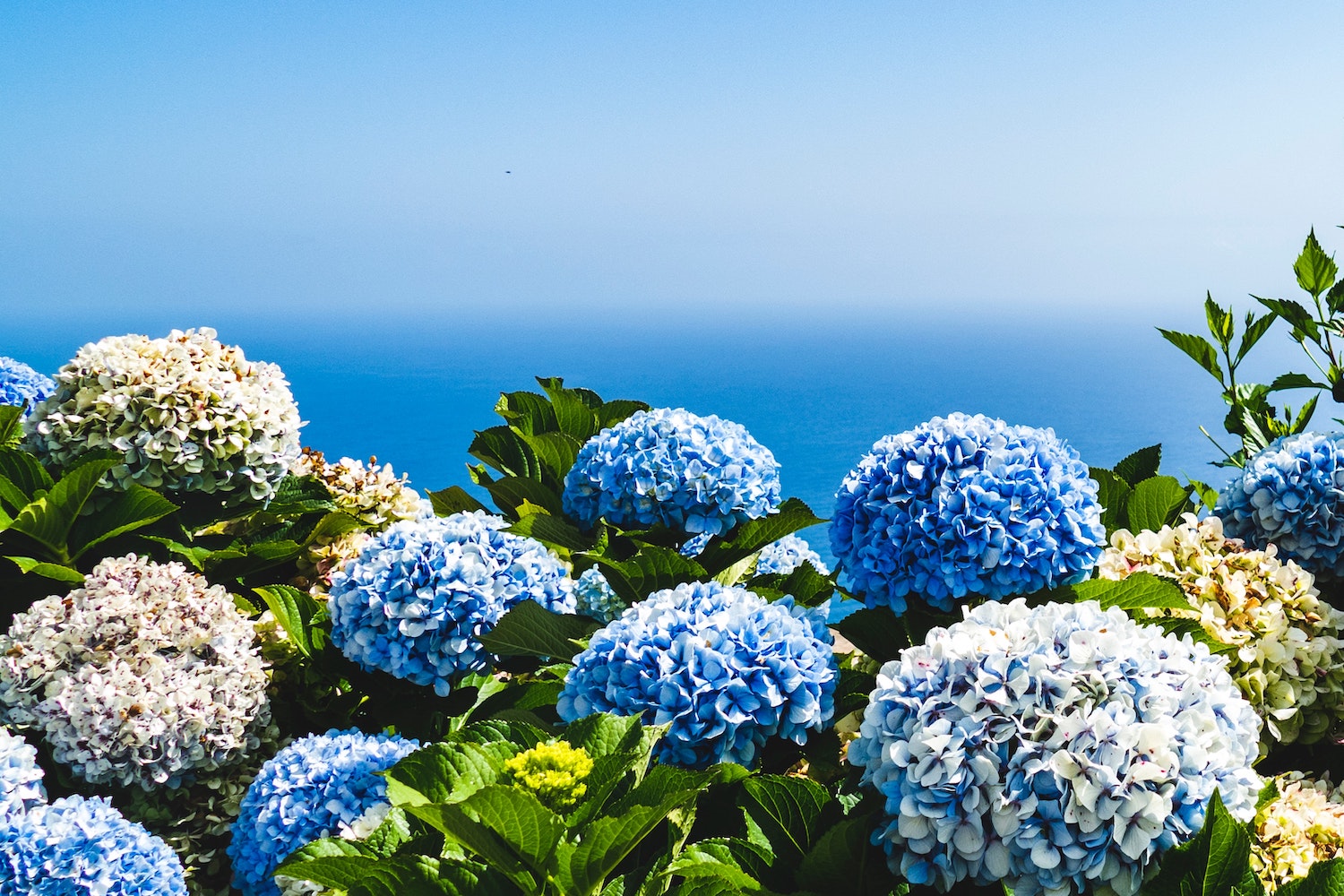 Hydrangeas are the most beautiful plant with stunning flower heads and iconic charm. Many gardeners grow this plant because of its fascinating beauty and decorating.
Since this is an easy-to-grow plant, beginners can easily grow it in their garden areas and other places. If you are thinking of growing hydrangeas in your garden spaces, here are some of the best tips to grow this plant.
At the end of the guide, we'll provide you with caring tips on keeping it away from diseases such as rotting and others.
So, let's deep dive into the post and follow the complete guide to grow and care hydrangeas in your garden. Before that, you should check out a little overview of hydrangeas and their varieties of it.
This will help you know more about the plant you want to grow according to the climate conditions of your place. Let's start reading and learning!
Also Read: How to Grow and Care Azalea
All About Hydrangeas
Hydrangea
Hydrangeas are shrubs with elegant flowers. The plant is extremely easy to grow and can flourish in any soil. Moreover, it produces a multitude of flowers at one time.
The flower has a rose color, lavender, frosty white, and vibrant pink color. Sometimes, these colorful blossoms can be seen on the same plant.
The plant can be an excellent choice to grow in various garden sites. Moreover, you can grow them in any form of container.
There are so many varieties available of this plant that can grow throughout the year. So, you can expect the blossoms the whole year.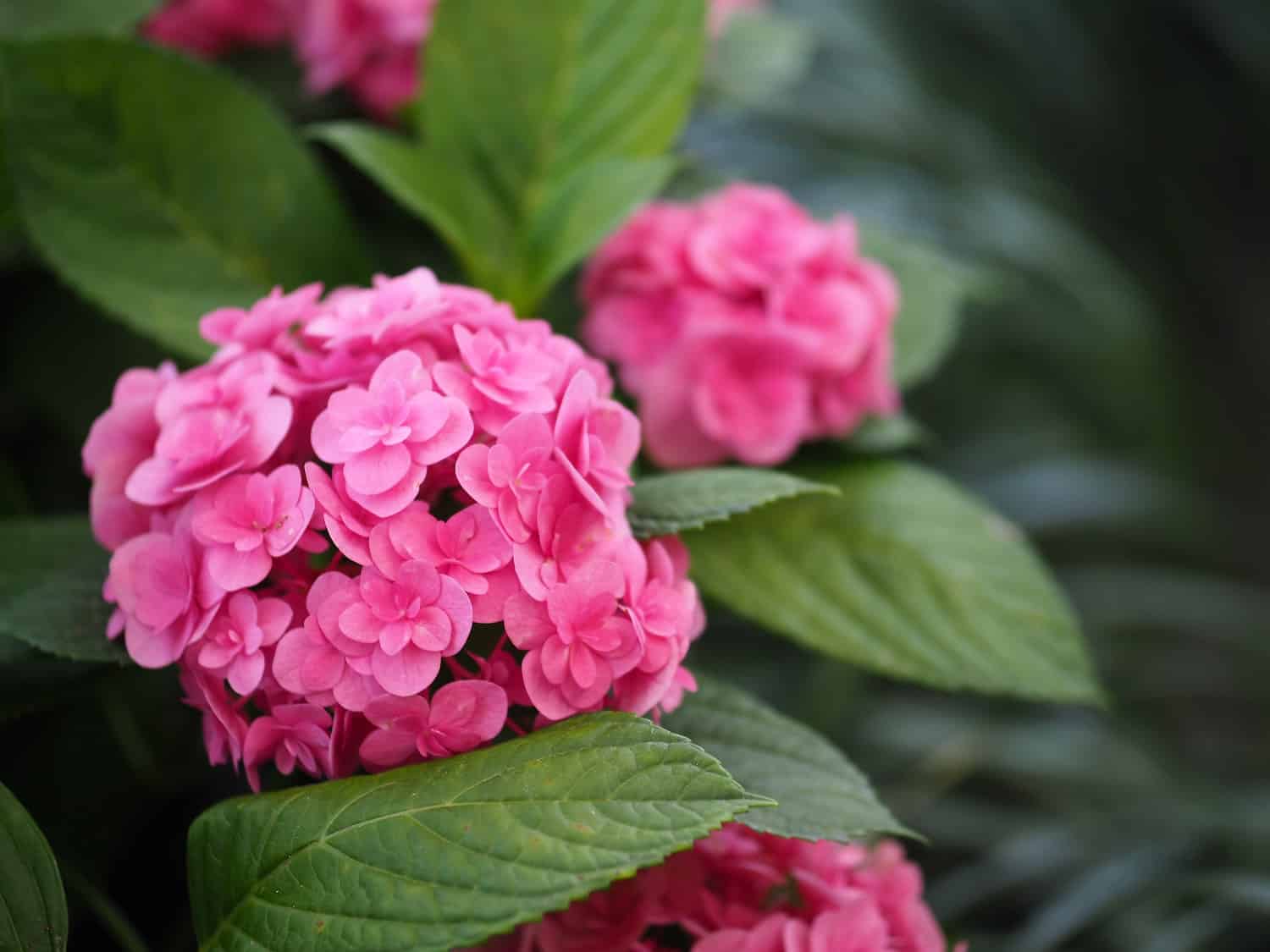 Hydrangeas Varieties
There are many types of hydrangeas available that can be grown in all regions. We have listed all of them so that you can find the one you can grow where you live. Have a look!
1. Oakleaf
This plant thrives well in the warmer zones. So, it would be a great plant to grow if you live in warm areas.
2. Panicle
Hydrangeas can grow in Zone 3, reach up to a height of 15 feet, and grow easily.
This is the most common variety of the hydrangeas that can be grown in the region of Zones 5-9.
4. Smooth Hydrangeas
The name snowballs also know it. This grows like a cluster of white blossoms and can tolerate a cold climate.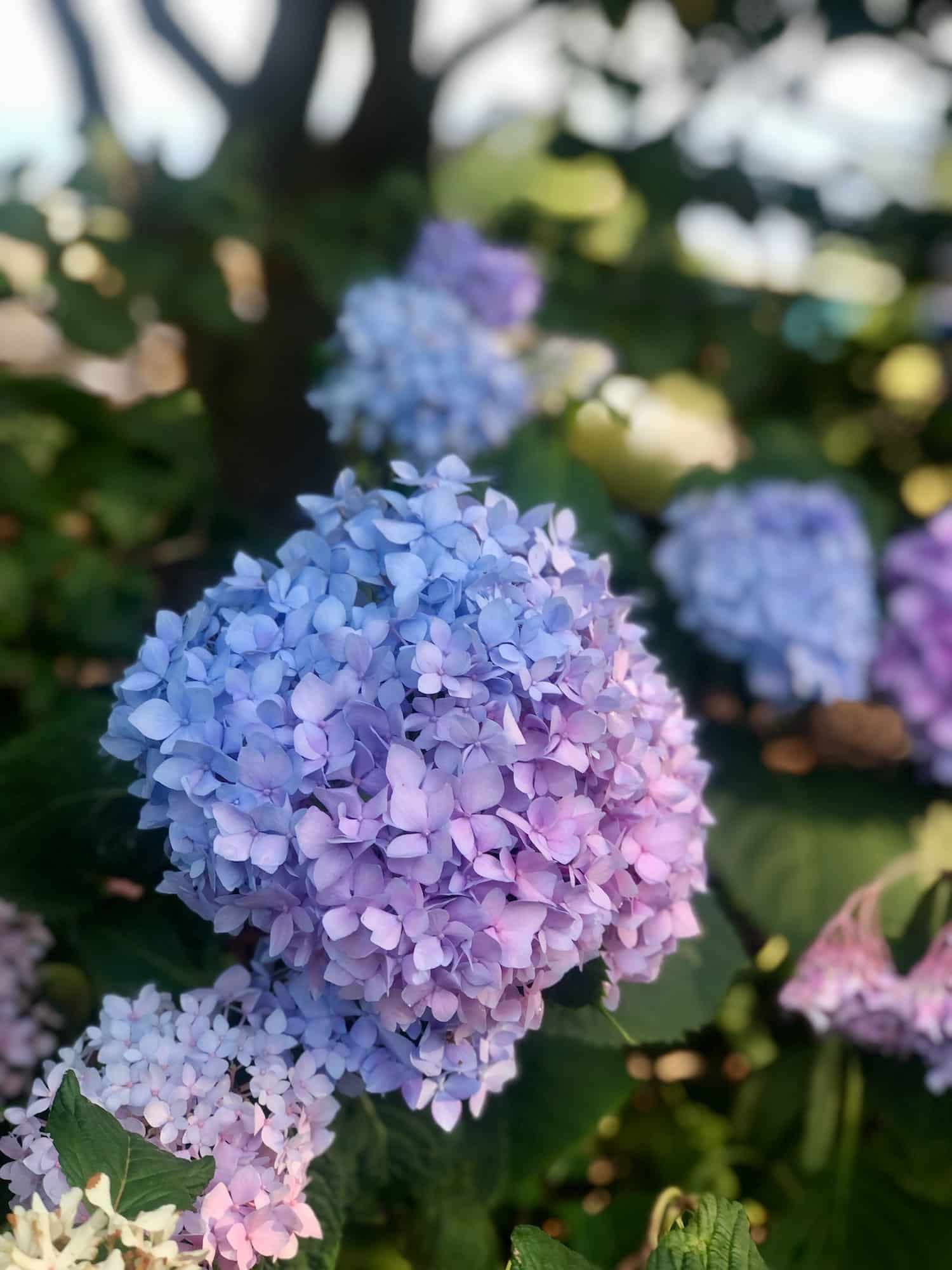 5. French Hydrangea
It can be known as florist species and has vibrant blooms.
6. Lacecap Hydrangea
The flowers are surrounded by smaller buds and bloom like half lacy.
7. Mophead Hydrangea
This is the widest variety of the Hydrangea that features large round blossoms.
8. Endless Summer Hydrangea
The variety can tolerate the winter season and grow well in a cold climate and Zone 4.
9. Blue Hydrangea
The blue Hydrangea belongs to the Bigleaf family of the Hydrangea and is grown in any soil.
You can also check out the guide on how to grow balloon flowers if you love the blue color.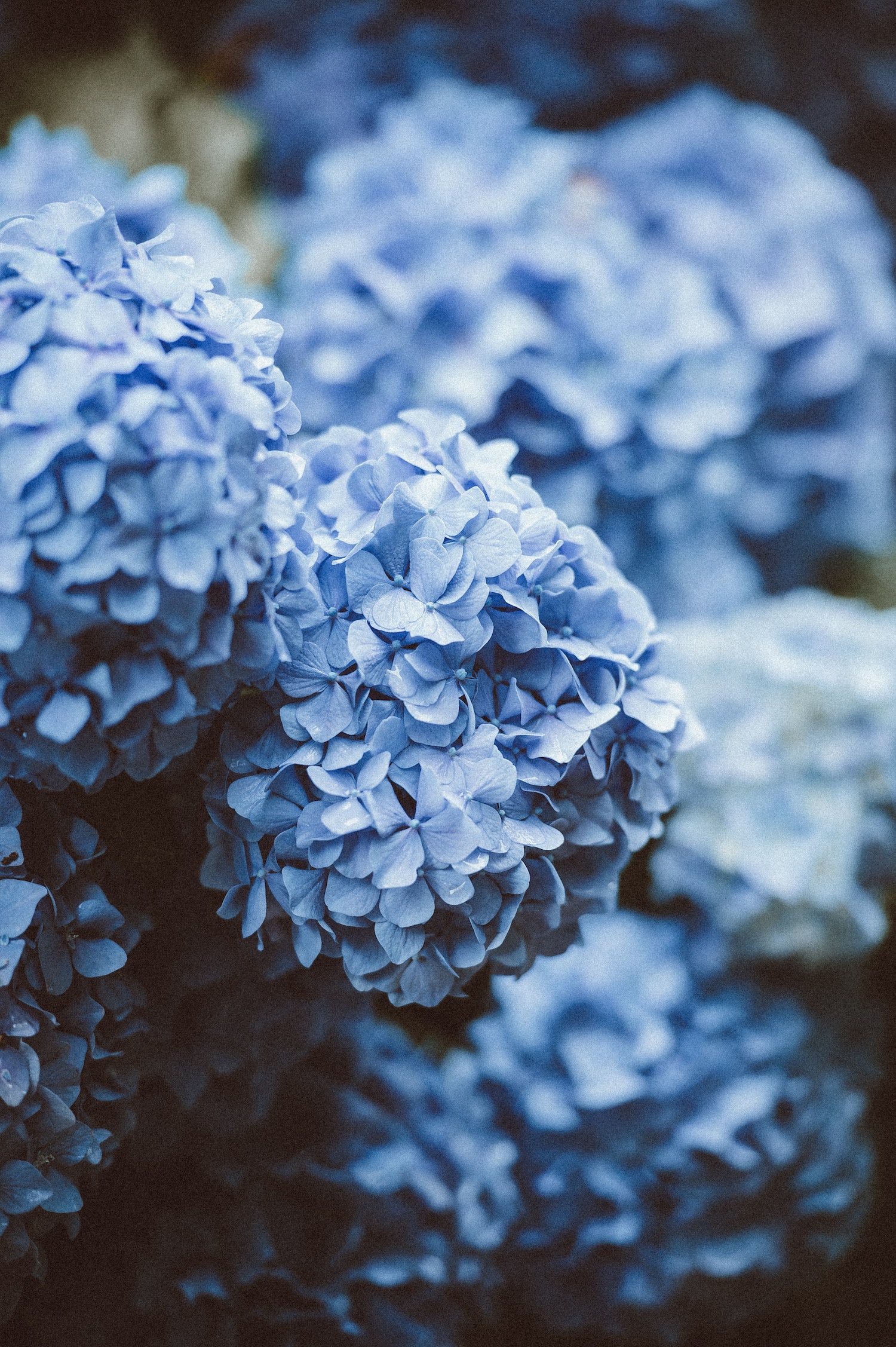 10. Pink Hydrangea
These species provide vibrant pink and hot pink color flowers. Growing Azalea also gives beautiful pink flowers.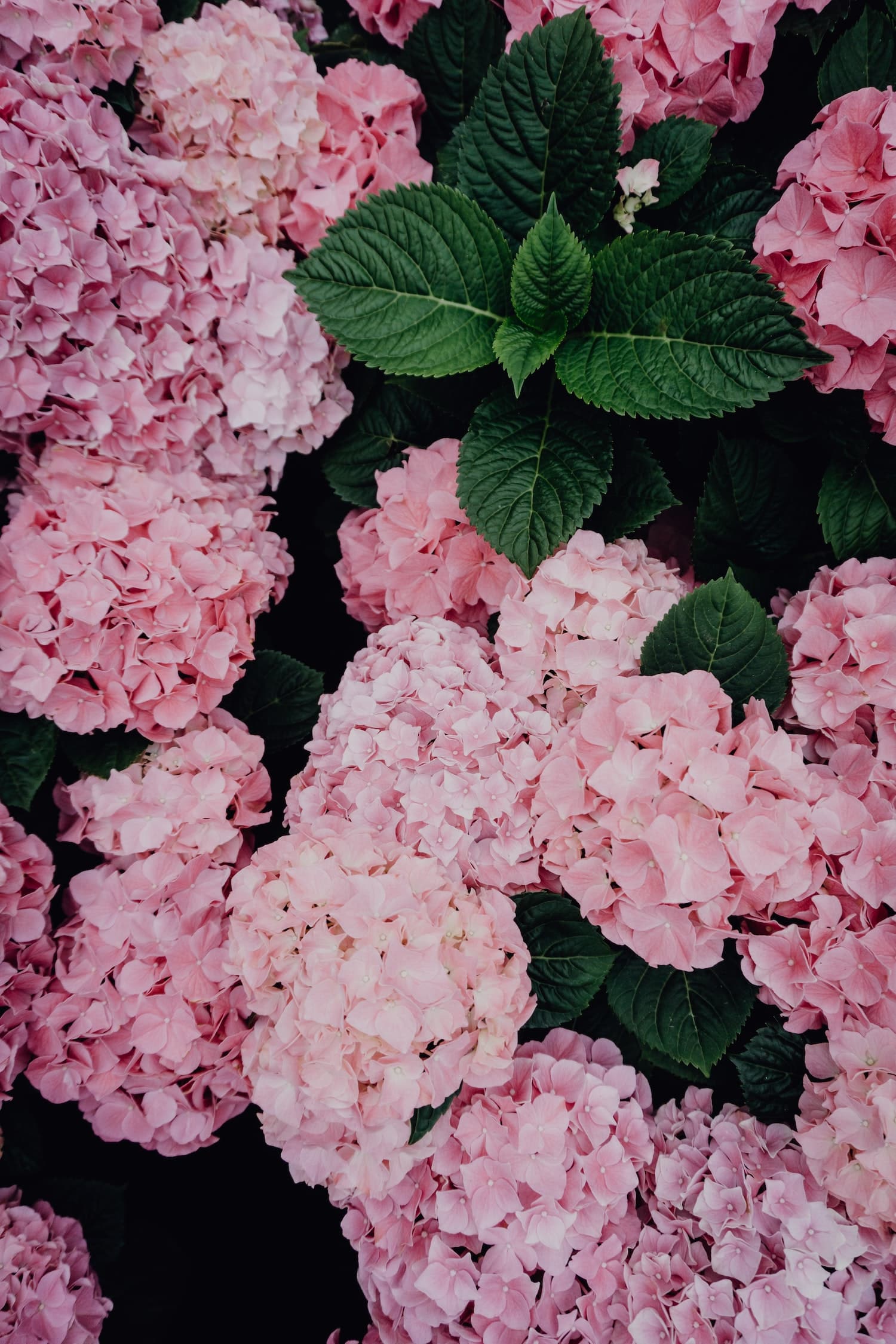 These are some of the varieties of hydrangeas. You can choose any of these according to the climate conditions of your place.
No matter what hydrangeas variety you choose, all will bring lots of colors to your garden.
Where you can Plant Hydrangeas
Before we move to the part that will help you grow hydrangeas, it is important to learn where you should plant hydrangeas for optimum growth. The below points will help you in doing so!
The plant doesn't grow in poor soil with a lack of nutrients
Hydrangeas grow perfectly in the partial sun, so keep these plants away from the hot and humid climate.
This is essential if you are growing Bigleaf Hydrangea, whose leaves can easily wilt due to heat stroke
Generally, hydrangeas will survive better in fertile soil. Ensure that the soil is well-drained and has enough moisture to support the plant's growth.
You can plant hydrangeas anywhere in your garden with shady places but make sure the plants are at least 3-10 feet apart.
The plant needs space to grow, so it would be great to keep space between them
Also Read: How to Preserve Flowers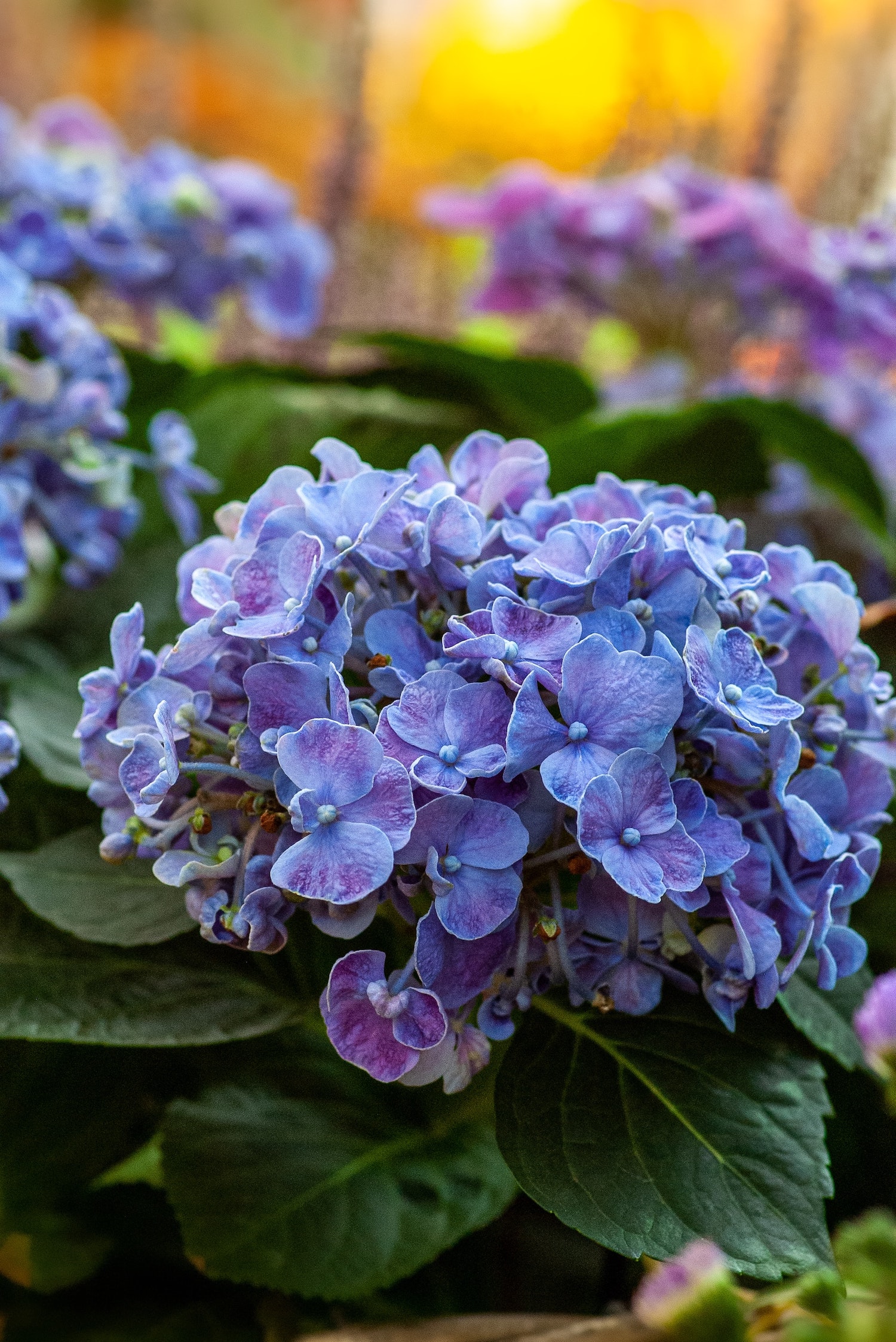 When to Plant Hydrangeas
The season to grow hydrangeas is drop season, followed by spring sowing.
The purpose is to provide this great shrub time to create a robust root system well before hot weather or the harsh cold of winter; therefore, planting should take place during the milder, cooler months.
The plant shrubs can be sown during the late afternoon and early morning. However, ensure the plant doesn't suffer from direct sunlight and heat stress.
How to Plant Hydrangeas
Tips that you should follow while growing hydrangeas in your garden!:
Remove the Hydrangea from the pot and check out the root ball. Snipped off the rotting part and dead parts of the plant. Tease the roots gently.
Make a hole into the soil at least two to three times wide. Be sure that the base of the plant is above the level of a planting hole.
Set the roots into the hole and cover it with soil. Add some water gently, and once the soil absorbs water, leave it aside in a warm area to grow.
These are some of the things that you need to take care of while planting hydrangeas. Now, you know where to plant, when to plant and how to plant.
It is the best time to write the guide that will help you how to grow hydrangeas. Keep on reading.
Also Read: How to Grow and Care for Plumeria
How to Grow Hydrangeas
Hydrangeas can be grown from the cuttings. You can follow these steps to grow your plant with this method.
Find the growing branch without flowers. The new growth is visible in a lighter color, and the stem is soft, not rigid.
Now take 4-5 inches stem cuts from the branches and ensure to cut horizontally. Also, ensure that the cutting has been left on it.
Remove the pair of leaves from cutting and trim out the flush of the stem. Roots will grow out from the lea nodes.
Cut the large leaves and remove the tip of the cutting.
Apply root hormone on the end of the cuttings and anti-fungal powder for the plants. It encourages fast growth and discourages rotting.
Take a small pot and fill it with a potting mix. Add some water to it to moisten the pot. Now, place the cutting into the soil or potting mix.
Add water lightly and cover the pot with a plastic bag. However, be sure that the bag doesn't touch the leaves.
Place this pot under indirect light or in warm areas. The roots will be visible within a few weeks.
These are all the steps you need to follow to grow and care for hydrangeas.
How to Care for Hydrangeas
For the optimum growth of a plant, you need to take care of everything from water to fertilizers.
We have provided the tips that you need to follow to take proper care for hydrangeas. Have a look!
1. Water Requirements for Hydrangeas
During the initial growth period, you need to add plenty of water so that it can start growing properly. After the first year, water your plant at least 1 inch per week during the growing season.
It would be great to water your plant three times a week and ensure to sprinkle water. It helps to promote root growth.
Smooth and big leaves of plants require an excessive amount of water. Leaves can wilt if the soil gets dry. Flowers can be hampered due to water scarcity so ensure to keep the soil moist.
Always use a soaker hose to add water to the soil. Also, try to keep the moisture away from leaves and flowers.
You need to add water into the soil in the morning time. It helps to prepare the plant to deal with heat and avoid diseases. Add mulch underneath your plant to keep the soil cool and moist.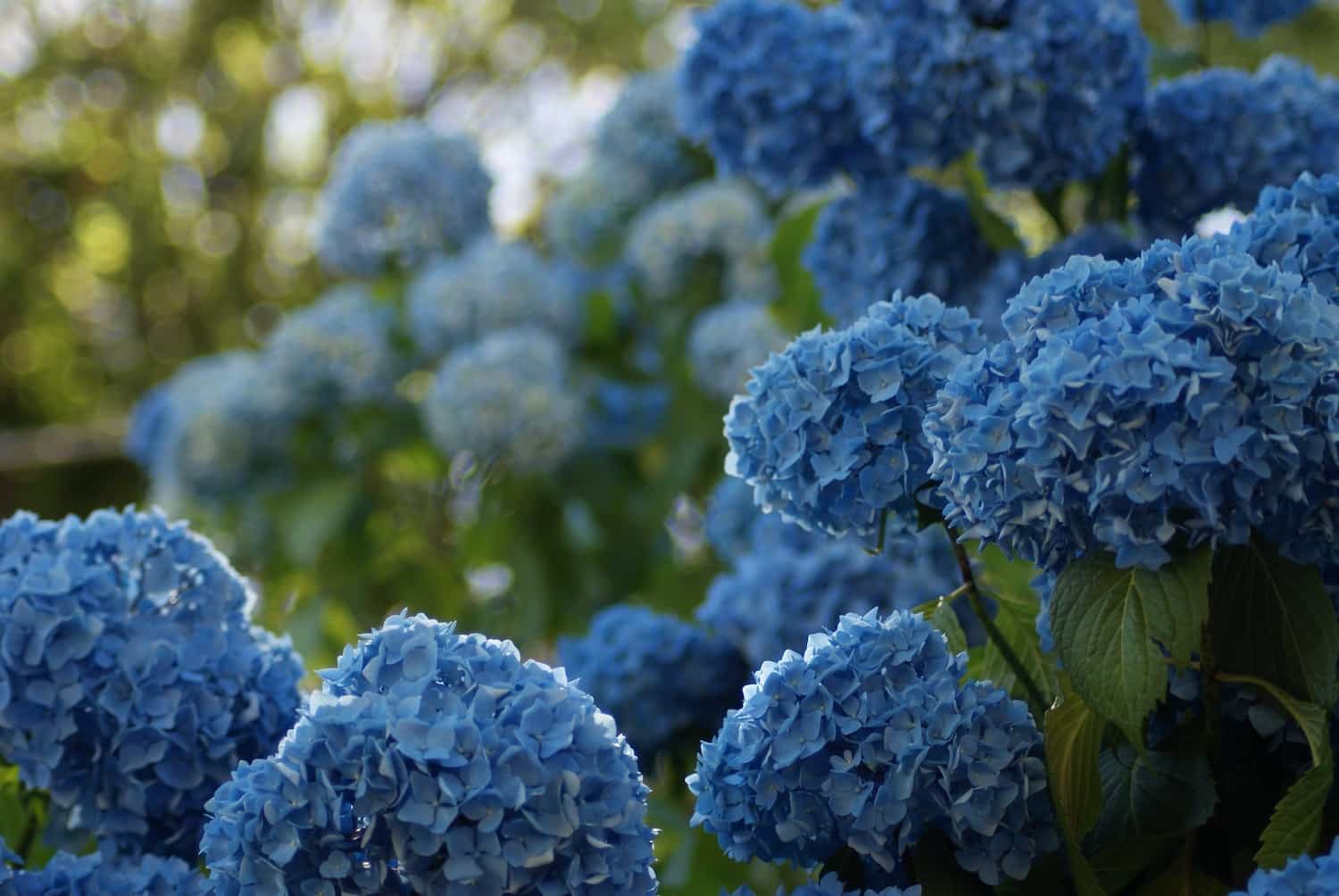 2. Add Fertilizers Timely
Enriching your soil with adequate fertilizers is the best way to encourage leaf growth and flower blossom. However, before you apply fertilizer, be sure to go for a soil test.
You can add different fertilizers such as nitrogen and phosphorous to support the plant's growth. The big leaf plant can be beneficial with light fertilizer.
The panicle and oakleaf hydrangeas can do best when you add fertilizer during June and April. The smooth hydrangea plant only needs fertilizer once during late winter.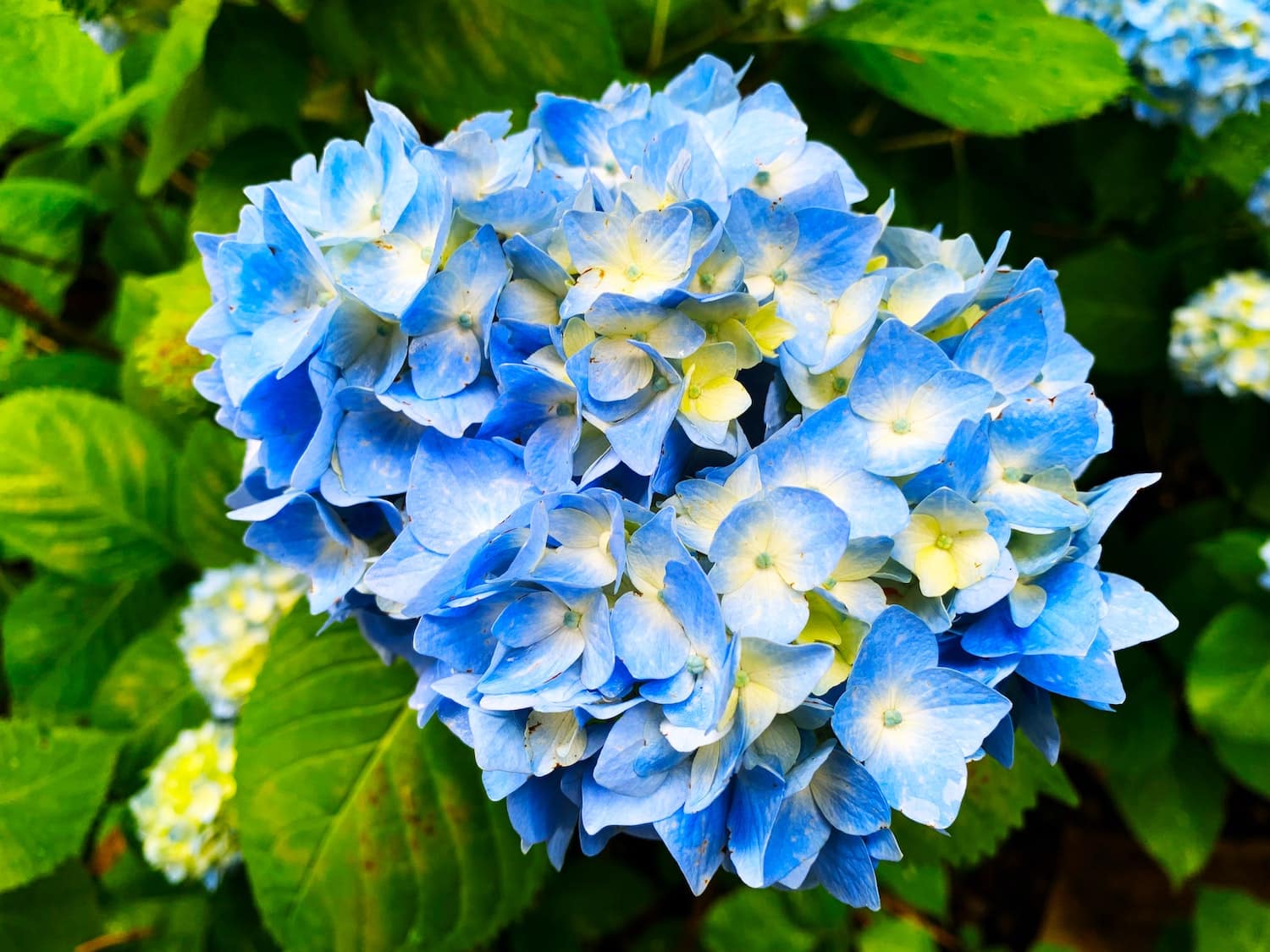 3. Winter Protection
Cover plants with wood mulching, twigs, pine cones, or sawdust to a depth of approximately 18 inches, mostly in fall.
If at all feasible, make enclosures out of snowy fencing and gently fill the frames with leaves to cover the full plant, including tips.
These are all the things you need to take care of while growing hydrangeas. When your plants are small, you need to take extra care.
Also Read: How to Grow Hibiscus
How to Prune Hydrangeas
Pruning is another thing that you need to take care of while growing hydrangeas plants. Pruning can be done of these varieties. Have a look!
1. Climbing Hydrangea and Hydrangea Petiolaris
Pruning can be done after the flowering time in summers. You can cut down the flowering shoots and let new buds arise.
2. Hydrangea Paniculata and Hydrangea Arborescens
Pruning can be done in early spring, but it is unnecessary to prune the plant. If you leave your plant unpruned, it will grow taller, and the flower will grow at the top.
The flower will produce new wood for these species. This means you can cut down harder without losing flowers. You can prune at the end of the flower seasons when the plant reaches a height of 60 cm.
3. Hydrangeas Macrophylla and Hydrangea Serrata
Pruning can be done in the middle of the spring season. You can remove the old wood and flowers. But you don't need to prune hard stems.
Otherwise, the flowers will be lost. Occasionally, you can cut the old flowers left during the winter season for protection.
4. Hydrangea Aspera and Hydrangea Quercifolia
You can prune your plant lightly in the spring season. Make sure to remove crossing stems and old stems. Moreover, you can remove old flowers and stem heads.
Grow and Care Hydrangeas the Right Way!
Hydrangeas are magnificent shrubs that can be grown in the garden to enhance the charm of your place. The multi-color flowers add vibrancy to your place.
So, if you want to grow this beautiful shrub in your place, follow all the steps mentioned above and grow a healthier plant. It requires pruning, so be sure to be prone during winter to remove the dead twigs and leaves.
Moreover, apply fertilizers timely to grow the plant ideally in your location. Remove the deadheads timely as it stops the growth of the plant.
With this, we came to an end discussing everything about how to grow and care for hydrangeas. One of the easiest plants that you can grow in your garden and have beautiful colors all around the year.
What do you think? Would you grow hydrangeas in your home garden? Do you love the colors of hydrangeas?
Have you any other idea that can be used to grow hydrangeas? If yes, do let us know in the comments section below.
---
FAQs
When do the Hydrangeas bloom?

The blooming season of the Hydrangeas depends on the planting zone and the type of plant they grow in their locality. However, the hydrangeas commonly start budding in early summer and are ready to bloom in the late summer and spring. It doesn't bloom in a hot and humid climate.

How do I cut back on Hydrangeas?

Hydrangeas plant can cover the maximum space of your garden when it starts blooming. They do not need much pruning, but you can remove the dead twigs and woods to ensure that the plant grows perfectly.

Do I need to deadhead hydrangeas?

Deadheads can cease the growth of the plants and result in the early falling of the blooming flowers. Do not wait until your flower starts wilting. Remove the deadheads and cut older flowers. Leave those flowers that are budding. 

Can I grow Hydrangea in shades?

Hydrangeas require occasional shades, but they do not bloom in the heavy shady regions. They do prefer shades and sun at the same time. If your garden is north-facing, then your plant may need more sunlight. But occasionally, you can keep your plant under the sunlight for at least six hours a day. If your garden is south facing, three to four hours are sufficient. 

Can Hydrangeas grow under full sunlight?

Hydrangeas can grow in the morning sunlight properly. However, you need to avoid afternoon sunlight. Partial shade can be a better option to grow your plant.