Betel leaf plant is a very popular plant in India that can be grown in various other regions as well. Do you wish to grow betel leaf plant as well?
Well, this guide is just for you that will help to grow betel leaf plant. Not only this guide will help you to grow betel leaf plants but we also discuss the post caring tips. So, keep scrolling!
Want to grow betel leaf plant in your home? Growing betel leaf plants is so easy in your home garden. But you need to understand the plant requirement and caring tips.
This is a form of stimulant herb which can be grown as an indoor plant also with partial sunlight. The plant is a member of the pepper family and has heart-shaped leaves.
Being a versatile plant, the betel leaf plant can be used in medicine and cooking. This is an Indian native plant that is widely popular for making Indian desserts (paan). Do you wish to grow betel leaf plant as well in your home garden?
Well, we got a lot of emails asking us to write a detailed guide on how to grow betel leaf plant, and here we are. So, continue reading to know how to grow and take care of the betel leaf plant.
Essentials to Grow Betel Leaf
Piper betle
If you want to grow betel leaf plant at home in India, here are some key requirements you must keep in mind.
Keeping all these things while planting a betel leaf plant will ensure you have a healthy growth herb.
1. Sunlight
Betel leaf plants can grow in a tropical climate. So, make sure to choose a mild shade place where it can receive bright light in the morning.
But if you are growing betel leaf plants in your home, choose where the plant receives light or filtered sunlight.
Also, ensure to keep the plant at indoor places where the plant receives adequate sunlight.
2. Soil
Although the betel leaf plant can grow in all soil textures, sandy loam soil is perfect for growing this plant.
However, you must add organic matter to the soil and maintain good drainage. If you use clayey soil, add sand to ensure good drainage.
3. Temperature
The betel leaf plant belongs to India. It can grow well in hot & humid climates and can tolerate temperature ranges of 10-30 C.
4. Water
The plant requires water regularly and ensures to keep the soil moist. But during the rainy season, reduce water quantity to protect it from root rot.
Also, remember that soil is well-drained and doesn't hold water for longer. Therefore, water logging can create a problem and may damage the plant.
Ensure all the points mentioned above will help you grow a healthy betel leaf plant. So, do not ignore them. Now, let's move to the section where we will learn how to grow betel leaf plants.
How to Grow Betel Leaf
Betel leaf plants can be grown in containers such as hanging baskets or pots. You can use the primary stem of the plant to grow betel leaf.
Moreover, you can use cutting and root decisions to grow the plant. Here is the stepwise guide to follow to grow this plant.
Step 1: Choose the balcony areas where the plant can receive partial sunlight or have shades. The plant can be grown in a hot and humid climate. But be sure to propagate this plant during the October season.
Step 2: Use the primary cuttings and saplings to grow this plant. You can take these cuttings from the nursery and previous growing plants.
Step 3: Make sure to cut the healthy stem at an angle of 45 degrees below the lead node. Next, remove all the leaves present on the cutting and leave two leaves on the top. Now, put the stem cutting into the bowl of water and place the bowl in the vicinity of the window.
Step 4: Try to replace the water after two days.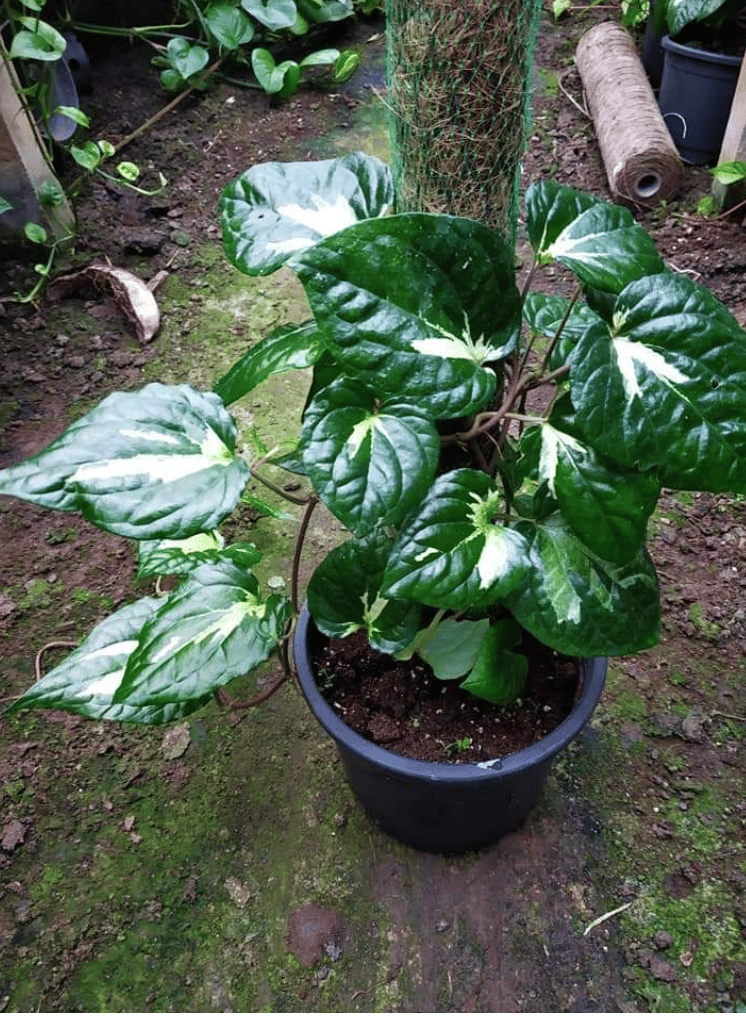 Step 5: Once the stem cutting produces roots, shift the plant into the pot.
Step 6: Betel leaf plants can easily grow in all soil types. However, you must keep the soil moist and add compost to the soil promptly.
Step 7: When the plant reaches a certain height, pluck the leaves to encourage growth.
Step 8: Sometimes the plant can attack by mites and insects, so you can apply soap solution and neem oil to protect the plant from pest attack.
These are the steps that you need to follow if you want to grow betel leaf plants in containers or soil.
The following section will talk about the best betel leaf plant caring tips that you need to follow once you plant them.
Betel Leaf Growing Tips
Here are some useful tips for growing betel leaf plants successfully in your home garden.
1. October is the right time to grow plants because this plant can flourish well in open-system cultivation.
2. The plant may get wilted during growth time. Hence, it's better to build a structure that provides artificial support to the plant.
3. Maintain proper drainage system, especially during the rainy season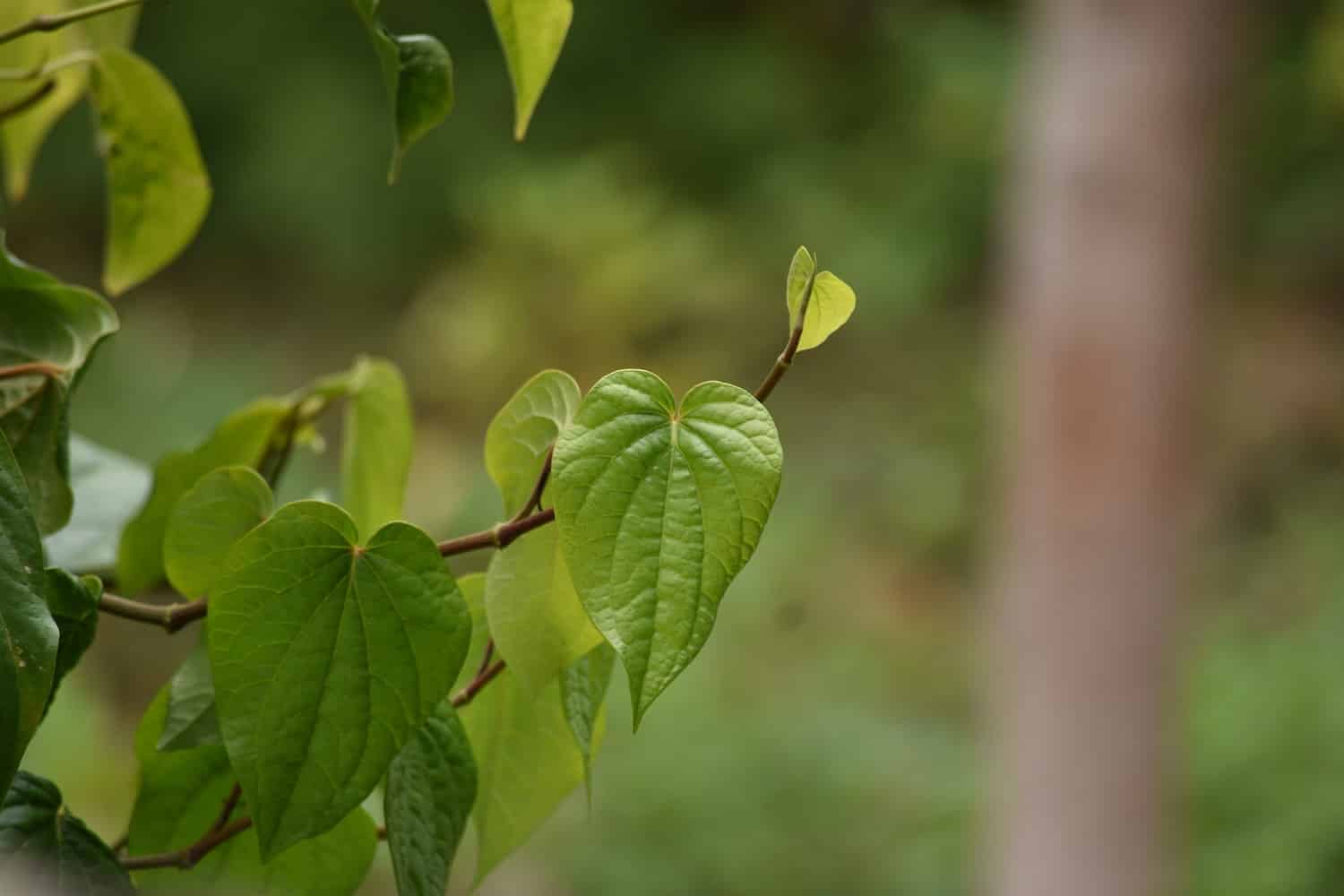 4. Pluck out mature leaves with the help of your hands. Be sure to wash the leaves and clean them properly.
5. Add fertilizer and manure regularly and apply split doses at a regular interval of two to three months.
How to Care for Betel Leaf Plant
Once you know growing tips, you must take care of plants as well. Because betel leaf is a hardy plant but still it needs some caring that ensures a healthy plant.
So, find out the best betel leaf plant caring tips.
1. Although the plant can thrive in hot and humid climates under partial shade, you have to water this plant regularly to avoid heat shock.
2. Prune betel leaf plant regularly or when the plant reaches a height of 2 m. It helps control the plant's height and encourages the growth of leaves.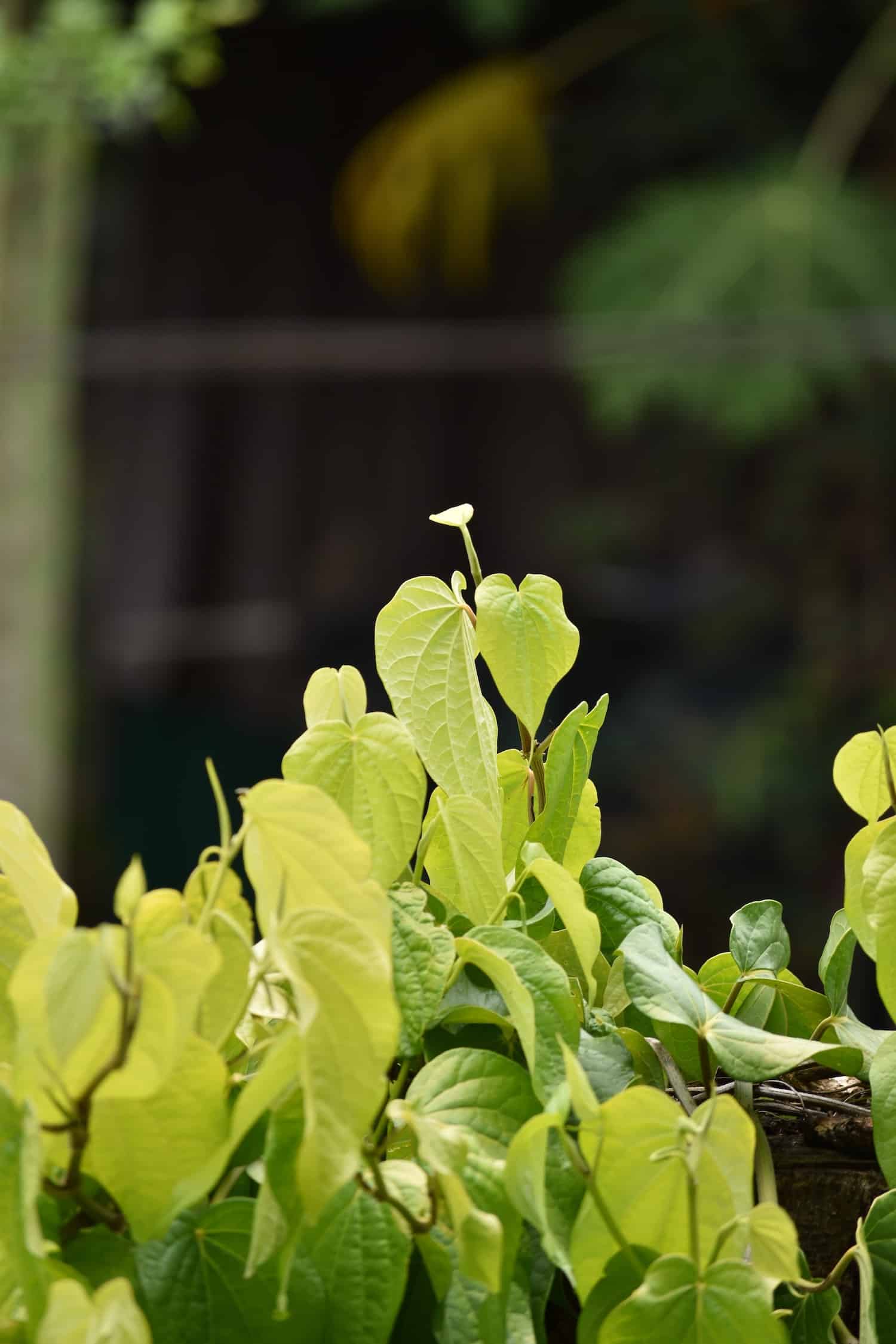 3. Occasionally add nitrogen-rich organic fertilizer such as compost or manure to support the plant's growth. You can add once after two months.
4. The plant cannot tolerate extreme cold, or when the temperature drops below 5 degrees. Therefore, you can keep this plant indoors during winter. Make sure the plant receives partial sunlight or bright light.
Follow all these best betel leaf plants caring tips and see your plant growing exponentially in no time.
Pest Control and Diseases
The plant can be attacked by insects such as red mites during the growing season. However, they cannot do much harm to the plant.
So, you can use insecticidal soap to protect your plant from insect attacks. The plant is sometimes also affected by fungal disease, particularly during overwatering or rainy seasons.
Stop over watering your plant or reduce the water quantity to protect it from fungus attacks.
On the other hand, the betel leaf is sometimes also affected by black and brown patches of the leaf. The problem can be solved by removing the infected stem and leaf.
FAQs
How much time do betel leaves will I harvest?

Once you plant them, wait for four to six months before harvesting betel leaves.

What are the benefits of betel leaf plants?

There are many health benefits of betel leaves such as it is a rich source of Vitamin C, helping in improving digestion, being great if you are on a weight-loss journey, and being a great anti-cancer agent.

Does the betel leaf plant need a climber?

It is a tender climber so it would be good if you proving the support to the plant in the early stages for the healthy growth.
Grow Betel Leaf Plant
With the right methodology and caring tips, you can easily grow betel leaf plant in your home garden. First, however, you must take care of pests and diseases and follow appropriate preventive measures to keep the insects away from the plant.
Betel leaves are ready to harvest within a few months. So, you can choose fresh leaves and pluck them carefully. Then, clean the leaves and keep them in a dry place to use later.
So, do you think that the guide we have mentioned is easy to follow? If yes, do let us know in the comments section below and tell us whether you will grow betel leaf plant in your home. Also, if you know any other methods that help in growing betel leaf plants, do suggest us.